New Delhi:
A new era is to dawn upon the Supreme Court with Justice​​ Dipak Misra to adorn the office of Chief Justice of India on Monday with a tenure of little over one year.
Justice Misra is perhaps the only CJI with a Z-plus security cover. He travels in a bullet-proof Ambassador car, with some restrictions on his movement owing to safety concerns. Security personnel ​rec​ce and sanitize a place before Justice Misra's arrival.
It was in August 2015 when the judge's security had to be beefed up. He had a few days back held pre-dawn proceedings in the Supreme Court, hearing for the last time a plea by 1993 Mumbai serial blasts convict Yakub Memon against his death penalty.
Presiding over a three-judge bench, Justice Misra had on July 30, 2015 dismissed Memon's appeal and he was hanged within a couple of hours of the judgment.
A threatening letter was soon found near his official residence in New Delhi on August 5 that year.
"By hanging Yakub, you did wrong. This will be avenged. We have already come to Delhi," stated the letter.
"Kitni bhi security badha lo, hum tumhe maar dengen… your enemy (irrespective of the protection you avail, we will eliminate you)." the letter, found in a brown envelope, further read.
The Ministry of Home Affairs moved in action swiftly after this and heightened the cover for Justice Misra.
Besides a Delhi Police constable, armed commandos were deployed to protect the judge round-the-clock with additional escort vehicles and personnel armed with sophisticated MP5 guns and modern communication gadgets.
While three personal security officers remain attached to him round-the-clock, the security arrangement at his official residence was beefed up.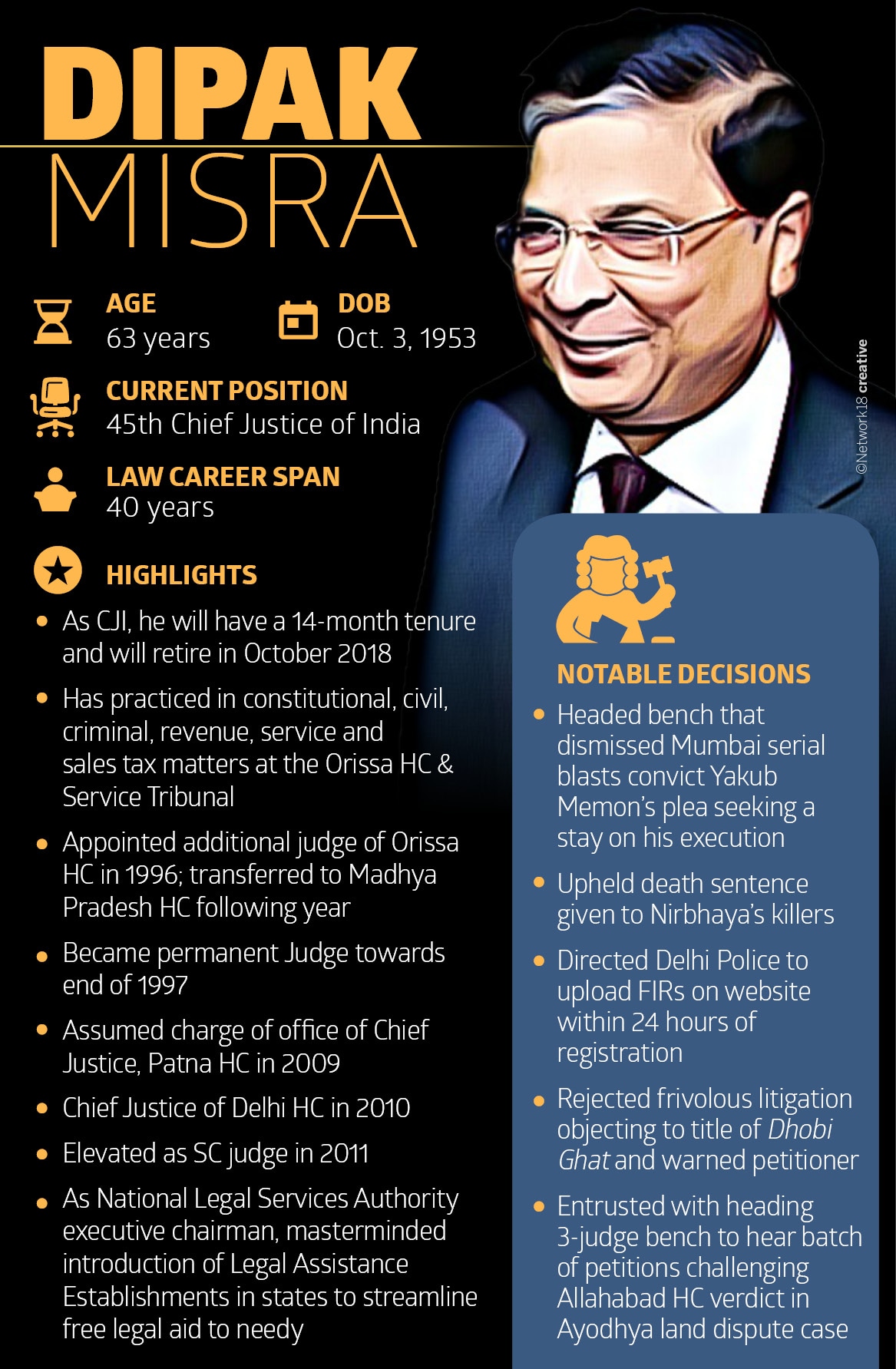 The then Chief Justice of India H L Dattu too had asked the authorities to strengthen the security of Justice Misra.
"Such threats would not affect our work," the CJI said, "Our job is to decide the cases and we do it without fear. We do our job and leave the rest."
Justice Misra and his colleagues Justice Amitav Roy and Justice Prafulla Pant considered Yakub's new petition in unprecedented pre-dawn hearing on July 30 before ruling that they would not stop his execution hours later.
The judges had held Yakub exhausted all legal options available to him and had ample time and opportunity to challenge his death sentence.