Justice Indu Malhotra, Only Woman on Sabarimala Bench, Gives Dissenting Verdict
Justice Malhotra has held that issues of deep religious sentiments should not be ordinarily be interfered by the court and that "court should not interfere unless if there is any aggrieved person from that section or religion."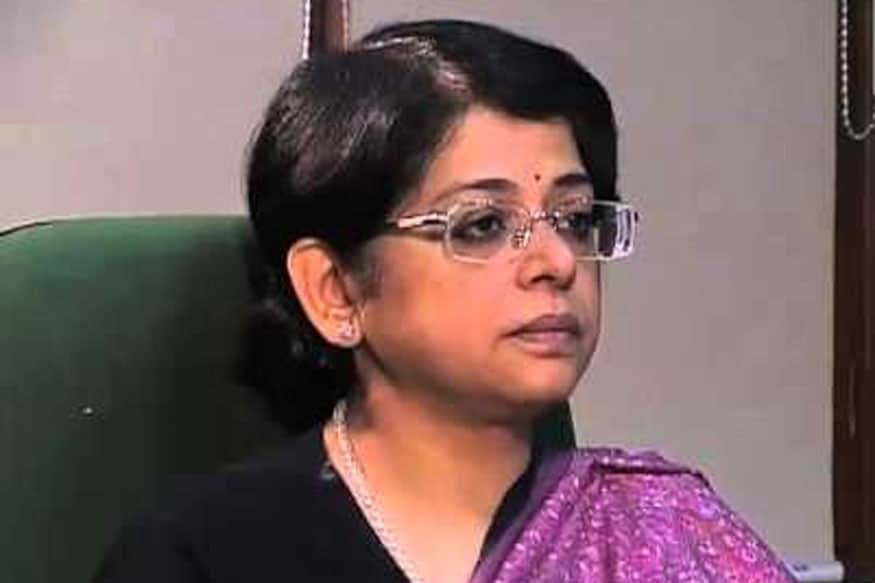 File photo of Indu Malhotra. (Youtube grab)
New Delhi: Justice Indu Malhotra, only woman Judge on the Sabarimala bench, has dissented from the majority verdict and has held that entry of menstruating women from ages 10 to 50 in the historic temple is not correct as "courts cannot interfere unless an aggrieved person from the concerned sect or religion" approaches it.
Pushing yet another social reforms agenda, the Supreme Court on Friday opened the doors of Kerala's Sabarimala temple to women of all age groups and stated that "courts must not grant legitimacy to religious practices which derogate women."
However, Justice Malhotra dissented from the majority and held that such a refusal to allow entry of women was proper.
Justice Malhotra was chosen to be a part of the bench soon after her appointment as SC judge. Chief Justice Dipak Misra headed the bench that comprised Justices A M Khanwilkar, D Y Chandrachud and Rohinton Nariman.
Justice Malhotra has held that issues of deep religious sentiments should not be ordinarily be interfered by the court and that "court should not interfere unless if there is any aggrieved person from that section or religion."
This assumes particular significance as during the triple talaq and Section 377 cases, actual aggrieved petitioners from the law were a part of the plea along with other social organisations.
The lone woman judge has found it a fit case to dissent from the majority as there was no women who perform the trek to Sabarimala as a petitioner.
During the hearing, it was argued that women in Kerala are socially advanced, owing to their education, and most of them are not opposed to the practices followed in Sabarimala. It was also stated that Hindu communities in Kerala followed matrilineal practices, and thus the contention that they were being subjugated was not proper.
Secondly, Justice Malhotra has also upheld that Lord Ayyappa of the Sabarimala was a legal person and that the "deity was protected by Article 25 of Constitution of India."
Justice Malhotra said, "India has diverse religious practices and constitutional morality would allow anyone to profess and practice a religion she/he believes in and it is not for the court to interfere in such religious practices, even if it may appear discriminatory".
Abhishek Manu Singhvi, senior counsel appearing for the Travancore Devaswom Board had stated that upon the establishment of an idol, life is infused into it, which flourishes with the continuous offering of prayers in the manner stipulated in the 'shastras' or religious authorities.
It was stated that every idol possesses a unique nature, a special character, which has its roots in the religion, and each temple accordingly observes distinct traditions and rituals, which are respected and followed by reasonable devotees.
Taking her dissent further, Justice Malhotra has stated that "religious practices cannot be solely tested on the basis of Article 14."
Another contention before the court was whether the devotees of Lord Ayyappa formed a separate religious denomination or not.
The petitioners had argued that Lord Ayyappa temple was not a separate religious denomination for the purpose of Article 26 because the religious practices performed in Sabarimala Temple at the time of 'Puja and other religious ceremonies are not distinct and are akin to any other practice performed in any Hindu temple.
However, Justice Malhotra has ruled that "respondents have made out a strong case for Ayyappa devotees being a separate denomination."
She stated that "a balance needs to be struck between religious beliefs on one hand and cherished principles of non-discrimination and equality laid down by Constitution on the other."
Get the best of News18 delivered to your inbox - subscribe to News18 Daybreak. Follow News18.com on Twitter, Instagram, Facebook, Telegram, TikTok and on YouTube, and stay in the know with what's happening in the world around you – in real time.
Read full article