Lucknow: At least 70 people were injured when nine coaches of the Delhi-bound Kaifiyat Express derailed in Auraiya, Uttar Pradesh, on Wednesday morning.
The train, travelling from Azamgarh to Delhi, collided with a dumper around 3am between Pata and Achalda railway stations, a North Central Railway spokesperson said.
Railway officials said operations on the Delhi-Howrah route affected due to the accident. Twenty-one trains, including Howrah-New Delhi Rajdhani, have been diverted and seven have been cancelled.
Railways Minister Suresh Prabhu tweeted about the accident saying, "A dumper hit the locomotive of the Kaifiyat Express, resulting in derailment of coaches."
"Some passengers have received Injuries and have been shifted to nearby hospitals. I am personally monitoring situation, rescue operations. Have directed senior officers to reach the site immediately," he tweeted.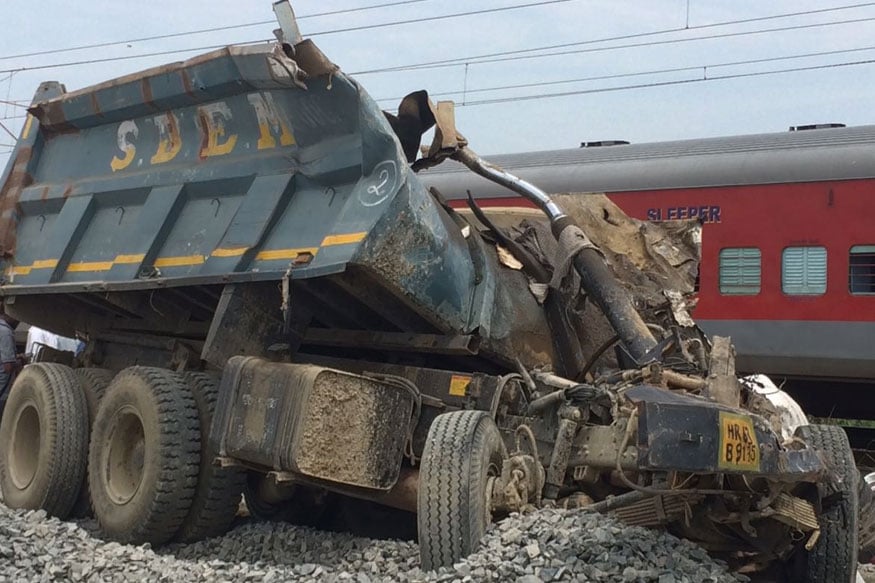 (Image courtesy: Akhilesh Rastogi/Network 18)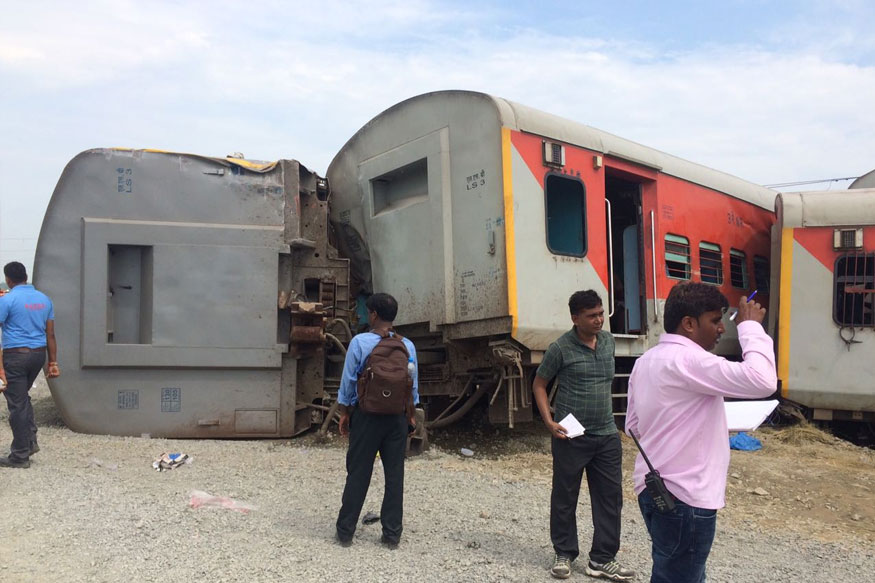 (Image courtesy: Akhilesh Rastogi/Network 18)
Additional forces and ambulance were rushed to the spot from Auraiya, Etawah and Kannauj, while NDRF team was dispatched from Lucknow to provide support to the victims. A medical train and a relief train have been dispatched from Allahabad to the accident site.​ ​ The Uttar Pradesh Police have issued helpline numbers of the officials in the district on their Twitter handle.
This is the second major train accident in Uttar Pradesh in last four days. On Saturday, 23 passengers died and over 60 sustained injuries when 14 coaches of the Utkal Express, which runs on the Puri-Haridwar-Kalinga route, derailed at Khatauli in Muzaffarnagar, Uttar Pradesh. "At least 50 passengers were injured and have been rushed to the hospital," said M C Chauhan, General Manager, North Central Railway.
Kaifiyat Express' Reservation Chart
Railway sources said work for a dedicated freight corridor was going on at the site at the time of the accident. Rescue and relief operations are on.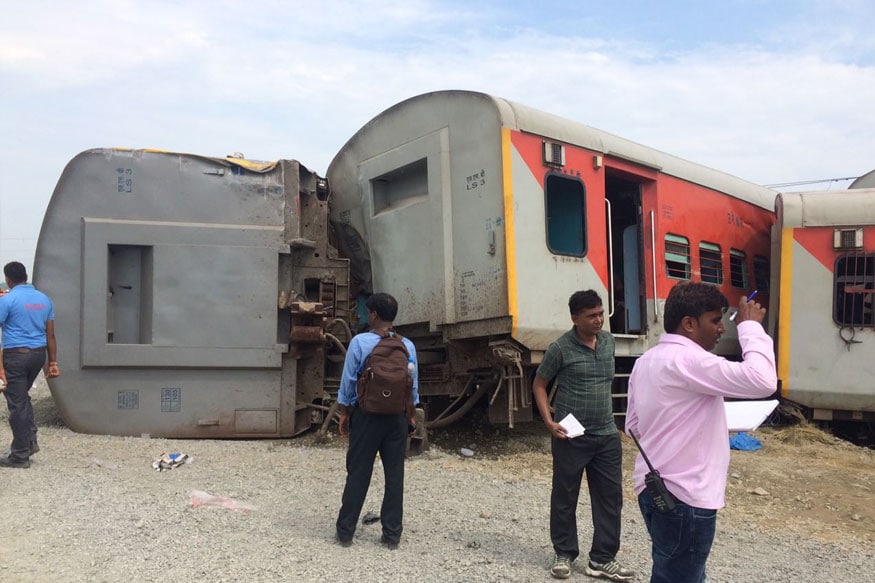 (Image courtesy: Akhilesh Rastogi/Network 18)
(With PTI inputs)