GET Stock

Quotes


'Kamasutra' 3D: Will Sherlyn Chopra be replaced?
There seems to be some speculation that she will be replaced in Rupesh Paul's upcoming film 'Kamasutra' 3D.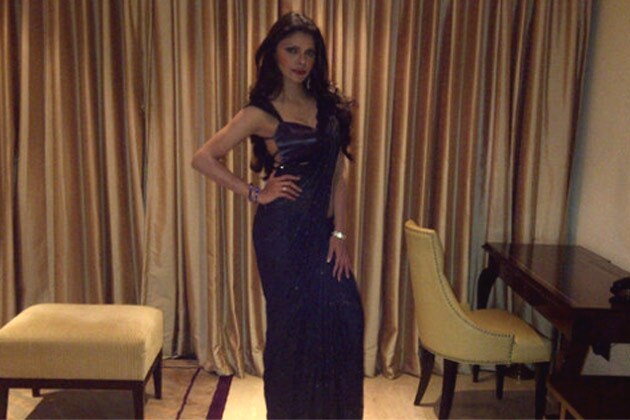 There seems to be some speculation that she will be replaced in Rupesh Paul's upcoming film 'Kamasutra' 3D.
New Delhi: Is actress Sherlyn Chopra, the first Indian on the cover of the Playboy magazine, trying to stir up a controversy where there is none? There seems to be some speculation in the media about her role in director Rupesh Paul's upcoming film 'Kamasutra' 3D.
According to media reports and tweets from Chopra, the director started to consider replacing Chopra for the project and bring in international names instead after she uploaded a video clip of a photo shoot from the film on her YouTube channel without his permission.
Chopra insisted that she sought his approval before uploading the clip. There were reports quoting Paul that he was considering Hollywood actress Mila Kunis for the lead role.
"If KS3D is destined to be mine..then no power on Earth can take it away from me. Best Wishes to Mila/Eva/other names on Mr Paul's wish list. KS3D Photoshoot Video ke liye Sherlyn aur KS3D Film ke liye koi angrezi abhineytri? Wah!! Kya Baat! Ghar ki Murgi Daal Baraabar Hoti hai," an annoyed Chopra recently tweeted.
"Agar Mr Paul ko Mila ya Eva ke saath Kamasutra 3D banaani hai toh hamey sign kyun kiya ?????? Tab kya Mila ya Eva ke paas dates nahi they?"
Paul's Kamasutra 3D is a period movie based on a sex manual written by arch-poet Kalyana Malla, related to the Lodi Dynasty, which ruled Delhi from 1451 to 1526. Malla wrote the script in honour of Lad Khan, son of Ahmed Khan Lodi.
The original work was translated by Sir Richard Francis Burton (he also translated Kama Sutra) in 1885 and was published as Ananga Ranga.
The eye-popping success of the recent Chinese 3D porn film Sex and Zen is a major source of inspiration for doing the project, Paul had said in an interview.
"3D appears the best format to portray classic erotica, but it was hardly experimented till recently. It had remained as a tool to give the biggest jolt in horror movies. Nobody predicted that the Chinese stereoscopic porn would be a major hit. In fact, it out-grossed 3D film Avatar.
"In the film, we are trying to give an extra dimension to the sexual positions described in the ancient treatise on the art of love," he said. IndiaGlitz reported that legendary actor Nassar will play the role of a Rajput King in his version of Kamsutra. The story lines has it that this Rajputra king who loses his kingdom due to a war with the Mughals, is retained in the Mughal court as an entertainer, due to the mesmerism of his poetry. Chopra who is the leading lady in this movie will play Nasser's daughter.
Chopra created a rage on the internet by posting an uncensored video of her photo shoot for 'Kamasutra 3D'. Kamasuthra 3D is based on Vatsyayana's Kama Sutra, the sacred Indian sex manual. This Indo-American production; set in the backdrop of the real historical milieu, is produced under the banner of RPPL.
Read full article