Kapil Sibal to contest from Chandni Chowk even if Kejriwal in fray
<p>Amid speculations that AAP leader Arvind Kejriwal could contest against him from his Chandni Chowk constituency, Union Minister Kapil Sibal on Friday said that he will be in the fray from there irrespective of who his opponent is.</p>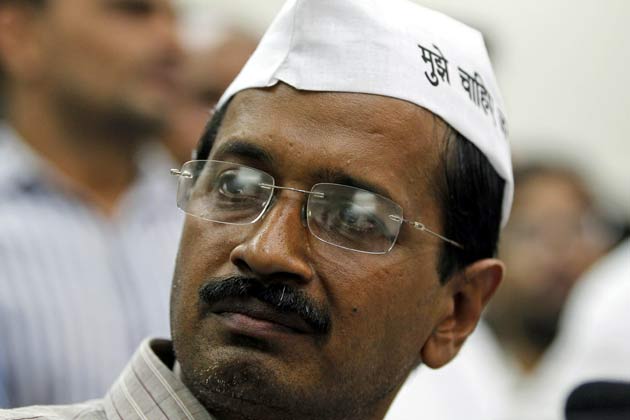 <p>Amid speculations that AAP leader Arvind Kejriwal could contest against him from his Chandni Chowk constituency, Union Minister Kapil Sibal on Friday said that he will be in the fray from there irrespective of who his opponent is.</p>
Amid speculations that AAP leader Arvind Kejriwal could contest against him from his Chandni Chowk constituency, Union Minister Kapil Sibal on Friday said that he will be in the fray from there irrespective of who his opponent is.
"I am going to contest Lok Sabha election from Chandni Chowk, let anybody be in the fray," he told reporters on the sidelines of an event. Sibal, a staunch critic of the Delhi Chief Minister, however, said he was not averse to subsidies like those effected in the national capital by the Aam Aadmi Party government with regard to power and water tariff. "See the point is we are in the election mode... and naturally we all look at the aam admi." he said.
"As a govt, we have been doing this all along for the last 10 years for the common man. I think that though any subsidy which has a very negative long term implication for the economy is not something which is welcome but, at the same time, we must realise that there are certain sections of our country who need subsidies and therefore those issues need to be addressed," Sibal said.
The minister said 800 million people in India do not have a very prosperous existence and the government must think of them. "Therefore, in that context where subsidy is necessary it should be given and where subsidy has long term negative implications on the economy then we should think before giving," he said.
He was asked whether such subsidies would not put further pressure on the fiscal deficit, making the target difficult to achieve. Taking a jibe at AAP and BJP, Sibal said the Opposition has provided two alternatives--one who wants to run the country from streets and the other who does not have any ideology.
Get the best of News18 delivered to your inbox - subscribe to News18 Daybreak. Follow News18.com on Twitter, Instagram, Facebook, Telegram, TikTok and on YouTube, and stay in the know with what's happening in the world around you – in real time.
Read full article