INDIA
Kargil War Veteran, Detained After Being Declared 'Foreigner', Granted Bail by Gauhati High Court
He was detained on May 28 and sent to a detention camp in Assam's Goalpara district. He was later discharged from his job as a Sub Inspector of the Assam Police's Border Branch.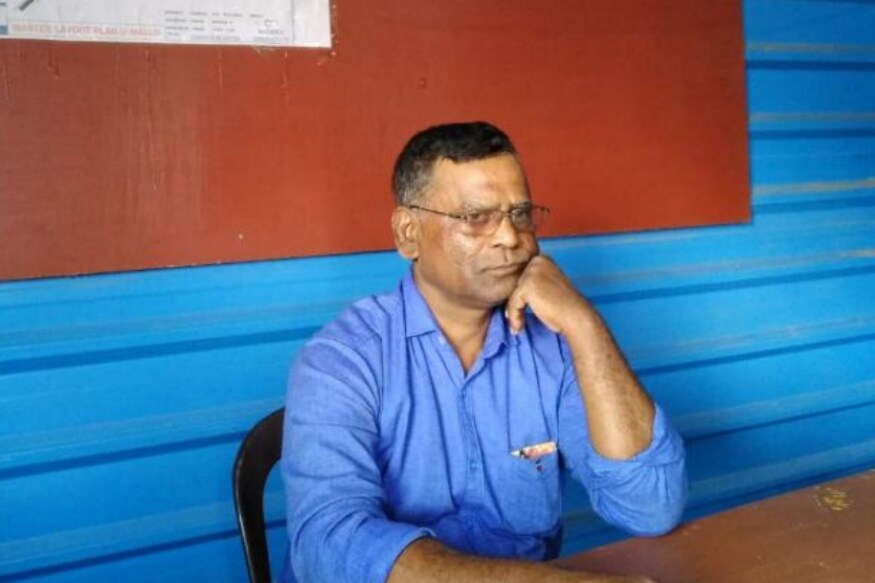 File photo of retired Indian army soldier Mohammed Sanaullah from Kolohikas village in Kamrup district of Assam (CNN-News18)
New Delhi: The Gauhati High Court on Friday granted interim bail to army veteran Mohammed Sanaullah after he was declared a 'foreigner' by the Boko Foreigners' Tribunal on May 23. The family of the retired honorary captain of Indian Army who hails from Kolohikas village in Kamrup district of Assam had approached the High Court for justice on May 31.
He is currently lodged at the Goalpara detention camp in Assam.
The court ordered his release on the condition that he has to furnish a bail bond of Rs 20,000 with two local sureties. The order further states that upon his release from detention on bail, he cannot move out of the territorial jurisdiction of Kamrup and Kamrup (Metro) districts without prior information and approval of the Superintendent of Police (Border), Kamrup.
The court also directed that prior to releasing him on bail, the authorities shall obtain the biometrics of Sanaullah that includes the iris scan of both eyes and fingerprints of both hands.
A group of six lawyers represented Sanaullah in court today - Senior Advocate Indira Jaising, assisted by Advocates Hafiz Rashid Ahmed Choudhury, PK Deka, Aman Wadud and Syed Burhanur Rehman. After hearing the arguments of Senior Advocate Indira Jaising, Judges Manojit Bhuyan and Prasanta Kumar Deka granted interim bail to Sanaullah.
"Investigation should be fair. No genuine citizen should unnecessarily be targeted in the name of detection of illegal migrants. A group of 6 lawyers, 3 paralegals and the entire nation's blessings were with Sanaullah today. I can't explain the feeling," said Guwahati-based Advocate Aman Wadud who has done a number of pro bono work in such cases.
Days after he was detained, the Assam police had discharged Sanaullah from service – he had been serving as Sub-Inspector of Border Police at the Baihata Chariali police station under Kamrup rural district after his retirement from Army. Ironically, Assam Border Police is tasked with detection, detainment and deportation of doubtful citizens and illegal migrants.
The respondents – the state government and the Centre, NRC authorities and Assam Border Police have been directed to respond to the petition within four weeks. The Investigating Officer of Border Police, Chandramal Das has also been made a respondent in his personal capacity.
Earlier, three separate FIRs were lodged against the retired Sub-Inspector of Assam Police (Border) by three persons who were tagged witnesses in Sanaullah's case. The FIRs stated that they had not given any statement or signed any document as witnesses.
"This type of incidents happen in Assam due to the lack of border security. The district Superintendent of Police has a lot of duties – administrative, law and order among other responsibilities overlapping his border duties. So, if the government does not wish to repeat the case of Sanaullah, a separate border wing of police should be set up in every district, and the SP(Border) should independently look after this issue of detection of illegal migrants," said Abhijeet Sharma of the Assam Public Works (APW) and petitioner in the National Register of Citizens (NRC) case in the Supreme Court.
"There is no seriousness in work, lack of manpower, and lack of nation sentiments," Sharma added.
Meanwhile, Sanaullah's family heaved a sigh of relief and welcomed the court's order.
"We are eagerly awaiting his return home," said Ajmal Hoque, Sanaullah's cousin and retired army JCO Azmal Hoque, who had also served the nation for three decades.
During his military career of thirty years, Sanaullah had taken part in three Counter Insurgency operations while being posted with 26 Rashtriya Rifles in Doda district of Jammu and Kashmir and 33 Field Workshop in Kupwara near Line of Control (LoC) from 2015 to 2017. The former Subedar Honorary Captain was also part of CI operations in Manipur from 2007-2010.
Support the daily wage earners who have been hit the hardest by the COVID-19 crisis. Click here to contribute to the cause. #IndiaGives
The daily News18 Coronavirus COVID-19 newsletter - Get your copy here.
Subscribe to News18 Daybreak. Follow us on Twitter, Instagram, Facebook, Telegram, TikTok and on YouTube
Read full article