Karnataka Govt Panel to Recommend SIT-like Probe Into Illegal Mining Cases
The Cabinet Sub-Committee on Mining met on Friday and concluded that it would recommend a second probe, expressing displeasure at the outcome of the CBI probe four years after it began.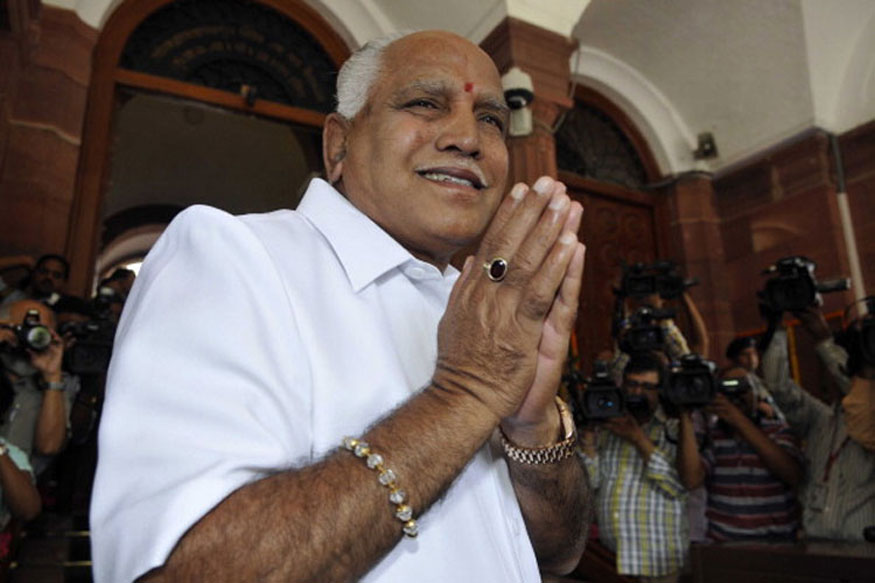 File photo of BS Yeddyurappa.
Bengaluru: A government sub-committee is set to recommend a probe by a core team on the lines of a special investigating team (SIT) into the illegal mining cases in Karnataka, two months after the CBI said it cannot file an FIR.
The Cabinet Sub-Committee on Mining met on Friday and concluded that it would recommend a second probe, expressing displeasure at the outcome of the CBI probe four years after it began.
In 2013, a slew of cases related to the illegal mining of iron ore were handed to the CBI after large-scale irregularities were reported.
Now, four years since, the CBI has written to the Karnataka Chief Secretary saying it cannot register any case because of technical reasons — leading to questions on what prompted this.
"The CBI has sent a report to the Chief Secretary on September 20 about two cases — illegal exports of ore through the Karwar Port and the Mangalore port. The preliminary enquiry has also been done. After four years, it says it cannot register a case and the State can take any further action. Karnataka has lost crores of money in this case, but the CBI has closed it and it is surprising to us. People's belief in the system has been hurt," said Rural Development Minister HK Patil after the sub-committee meeting.
Patil is also a member of the sub-committee.
He said the CBI's letter cites reasons such as legal and illegal export done in the same stockyard, cash purchases that cannot be traced etc, for not registering a case.
"If such cases are finished inappropriately, it is not right. So, we have decided to hand over these cases either to an SIT or any other agency. The Cabinet will take a final call on which agency will investigate," Patil said.
The CBI probe was ordered after a Lokayukta investigation, by then Lokayukta Justice Santosh Hegde, reported that more than 70 lakh metric tonnes of iron ore was mined and exported illegally from Bellary in north Karnataka. It had pegged the losses to the government at over Rs 16,000 crores till 2010.
The Lokayukta's final report, submitted in 2011, forced the resignation of then chief minister BS Yeddyurappa.
Yeddyurappa is currently the state president of the BJP and will be the CM face of the party in the Assembly elections slated for next year. While he has maintained that he has got a clean chit in all the cases against him, the CBI report has raised questions on why the agency is shying away from pursuing these cases to trial. Others in the BJP like former minister Janardhan Reddy were also indicted in the Lokayukta report.
In December 2016, the CBI's Anti-Corruption Branch had written to the Karnataka Industries Department, saying "no prima facie case is made out to justify registration of a case" on the question of illegal exports of Karnataka's ore through Goan ports.
CNN-News18 had reported that in 20 of the 43 cases, closure reports have been filed, including in a case related to illegal shipping of over 2 lakh tonnes of ore from Belekeri port near Karwar, which had been seized by investigators, but disappeared overnight.
At the time, Justice Hegde had expressed shock at the fact that closure reports were filed and appeals in trials not followed up duly, despite thorough documentation by the Lokayukta team in 2010 itself.
"Can it be disputed that 2.4 lakh worth metric tonnes was deposited in Belekeri port? Can it be said this disappeared? There should be somebody answerable for this. 2 lakh 40,000 tonnes is a huge amount. It requires dozens of ships to be taken away. And how can it go when it is controlled by the Port Officer, by the Investigating Officers of the Lokayukta. How can anybody explain?" Justice Hegde had commented in May about the status of investigations.
Get the best of News18 delivered to your inbox - subscribe to News18 Daybreak. Follow News18.com on Twitter, Instagram, Facebook, Telegram, TikTok and on YouTube, and stay in the know with what's happening in the world around you – in real time.
| Edited by: Puja Menon
Read full article