Kashmir Beyond Cliches IV: Is This The Most Potent Weapon The State Hasn't Used Against Militants?
Kashmir doesn't have a functional surrender policy, not even for child militants. Can normalcy return with never ending Operation All Out?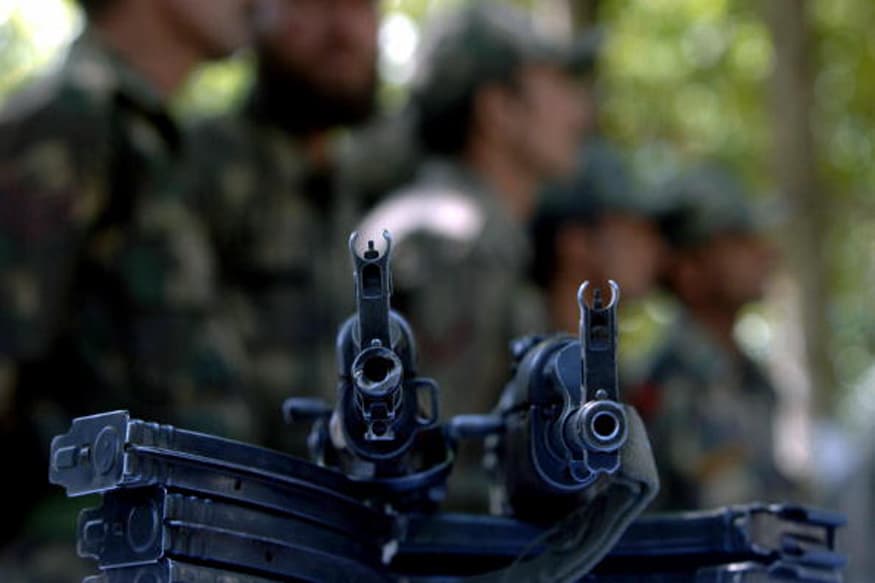 Image for representation only.
Just before concluding his fourth visit to Kashmir this year, Union Home Minister Rajnath Singh last week told security forces to show their 'human face' in the valley. They didn't have to kill necessarily, Singh told them to make an effort to reach out.
Prime Minister Narendra Modi and Chief Minister of the state Mehbooba Mufti have made similar appeals publicly — to catch the militants alive and try to reform them, particularly those who are young and have picked up gun recently.
But while the political leaders have made public show of this 'softer side' of the state, the fact is that for 150 militants killed in J&K this year, not even 15 have been made to surrender.
That's because J&K doesn't have a functional surrender policy.
Multiple sources in the state police department confirmed the fact that the state had no mechanism of giving a second chance to the militants in the valley, who have picked up guns, and with whom it is engaged in battle 24x7.
This despite Modi declaring in his Independence Day speech from Red Fort, "Na goli se, na gaali se, Kashmir ki samasya suljhegi gale lagaane se (Kashmir's problems can be solved only with embracing the people of Kashmir, not with bullets or abuses)."
And it's not as if the forces don't want a surrender policy.
A senior IPS officer who has been overseeing operations in the valley said he had met senior bureaucrats and political leaders in course of consultation on the unrest but the political leadership seemed against formulation of a surrender policy.
"I've personally told Mehboobaji several times in closed-door meetings that we ought to codify and put in place a liberal surrender policy. But each time she has refused to show any enthusiasm for it. The surrender policy in my view is one of the best weapons in counterinsurgency. You win over your enemy, who in this case are your own people, without firing a single shot or losing any of your men. But they don't seem to have warmed up to the idea yet."
Incidentally the past seven months have also been the most successful, in the number of militants that the security forces have been able to kill — close to 150, as part of ongoing mission named 'Operation All Out'.
It's not as if surrenders cannot be affected in a violent conflict. As a senior official in Home Ministry told News 18, the surrender policy in Naxal-hit Bastar region, particularly in Chhattisgarh and Jharkhand, has been quite effective.
"It took one year for the surrender policy to be framed and implemented on ground. Sure, we heard criticism of the policy initially. There was some resistance also. But we knew what we wanted. Eventually a momentum built up and slowly we started getting senior cadre like LoCs [Local Operating Squad Commander] and it really hurt the Naxals. It was a bloodless yet successful operation in that sense."
The officer went on to say, "surrenders can be affected almost anywhere on earth, in the most violent of conflicts. Kashmir is no exception. One only needs a will and a plan." In terms of 'will and plan' all that the valley has at the moment is a 13-year-old militant rehabilitation policy. Since the policy is so old, the rewards for surrendering weapons and incentives for joining mainstream are not really in tune with the times.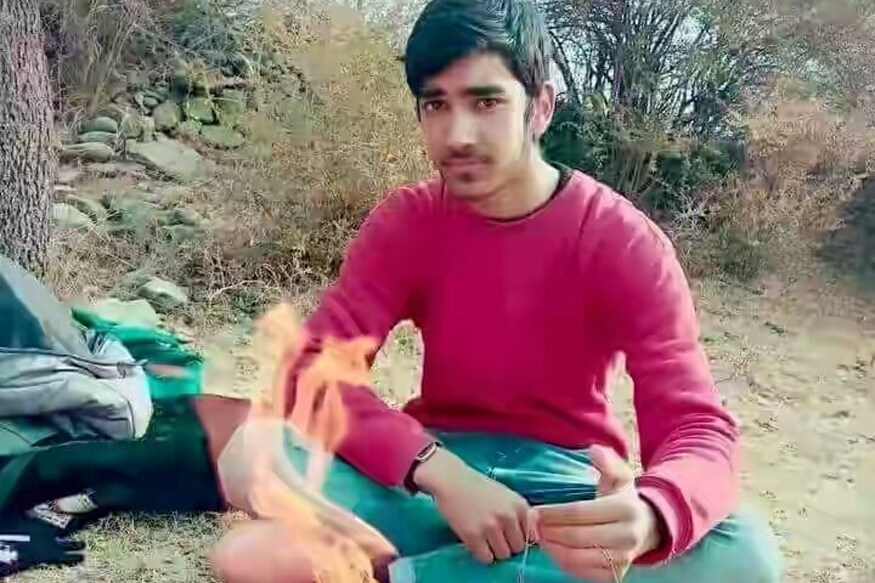 On May 29 2017, 15-year-old militant Faizan Bhat was killed in an encounter.
For instance, the reward for surrendering a short-range wireless set, according to the January 2004 Kashmiri militants rehabilitation policy, is Rs 1000, compare this with Rs 5000 in case of Naxals in Chhattisgarh. The old militant rehabilitation policy lists rewards of Rs 1000 for each surrendered IED and Rs 3 for each surrendered bullet. On the other hand, the Chhattisgarh policy rewards Rs 3000 for each surrendered IED and Rs 5 for each bullet.
More importantly, while Chhattisgarh offers cash rewards and facilities for housing, and if the conduct of the surrendered militant is found to be good, a government job as well, and a chance to start afresh striking out all FIRs, these incentives are missing from the outdated rehabilitation policy in Kashmir.
Highlighting the absence of an effective surrender policy, Radha Kumar, who was one of the three interlocutors for J&K appointed by the Cabinet Committee on Security (CCS) of the Union government recounted a personal anecdote from the time when she was in Kashmir.
"When we were interlocutors a group of former militants came to us to protest that they had not received the promised benefits under the policy. For years the government had given them stipends since they could not get jobs. In the mid-2000s the government stopped giving stipends but could not provide them gainful employment. The point to look at is how to free Kashmir's economy from near total state control," she said.
News18 reached out to J&K Police department to get its views on the surrender and rehabilitation policy for militants. In response, police officers claimed to have a surrender and rehabilitation policy in place but couldn't share any details about it. "We do have a surrender policy," was all that IGP Muneer Khan could share with News18 after a week-long back-and-forth exchange of calls and messages. Despite requests, he or his office couldn't provide any name or contact of militants who had surrendered and been rehabilitated in last one year.
In this file photo, 17-year-old Hizbul Mujahideen militant Adil Hussain Dar surrenders before J&K Police.
Though in a press conference held on September 12 to showcase the surrender of 17-year-old Hizbul Mujahideen militant Adil Hussain Dar, IGP Khan appealed the remaining active militants to surrender. "We will receive them with dignity [and help them] to join the mainstream." But the minor militant who Khan exhibited in a press conference happened to surrender, according to sources, because his gun malfunctioned.
In the absence of a surrender and rehabilitation policy, what happens when a militant decides to shun his weapons is anybody's guess. This perhaps also explains why incidents of surrenders are very few and far in between.
Dar is not the only active militant who is a minor. On May 29 this year, a 15-year-old boy Faizan Bhat was killed in an encounter. According to sources, at least 15 more child militants are active in South Kashmir alone. These children perhaps neither comprehend the risks involved nor are they mature enough to understand the violent ideology that exploits them.
Several international conventions prohibit the recruitment of children in armed conflict and they mandate that every country must have laws and policy to rescue such children. However, the top agency to protect child rights in India doesn't have a policy to rescue and rehabilitate child soldiers in Kashmir, said Vinod Tickoo, former member of National Commission for Protection of Child Rights. "There are no child militants in Kashmir. NCPCR can always deal with exceptions on a case to case basis."
According to a human rights activist in Kashmir, the state has not formulated a surrender policy even for child militants because its priorities lie elsewhere. "Formulating a surrender policy is not the government's priority. For the government, the bigger priorities are protests on the streets, stone pelting, use of pellets," said Khurram Parvez, coordinator of Jammu Kashmir Coalition of Civil Society.
He added, "In last many years the forces have only killed militants, without making efforts to arrest them. The forces cordon off the area where they suspect the militants to be. The men are most likely holed up in a building. There's only one thing that happens after the area is made off limits — the house is blown up altogether."
Parvez, who was arrested by the state police last year in November and charged under draconian Public Safety Act (PSA), said, "It's not just about militancy anymore…We see incidents of violence before and after a militant is killed. That can't be ignored."
To get the views of Army which has been engaged in counter-insurgency operation in Kashmir for the last two decades, News18 also reached out to a former Northern Command chief of the Army. He said armed forces, who are engaged in gunfight with militants, have no reasons to let them walk alive. "Armed forces don't make much of an effort into reforming those who have picked up weapons. In that sense, an old surrender policy is there but it's redundant. No one wants to deal with surrender of a militant."
(#Part 4 of 12-part Kashmir Beyond Cliches series)
Get the best of News18 delivered to your inbox - subscribe to News18 Daybreak. Follow News18.com on Twitter, Instagram, Facebook, Telegram, TikTok and on YouTube, and stay in the know with what's happening in the world around you – in real time.
| Edited by: Bijaya Das
Read full article