GET Stock

Quotes


Kashmir Chaos Springs From 2014 Polls, Alliance Hasn't Worked: Ex-Raw Chief
In an exclusive interview with News18, Dulat interprets the ongoing unrest in Kashmir and talks about how New Delhi failed to capitalise on the opportunities to make progress in Kashmir.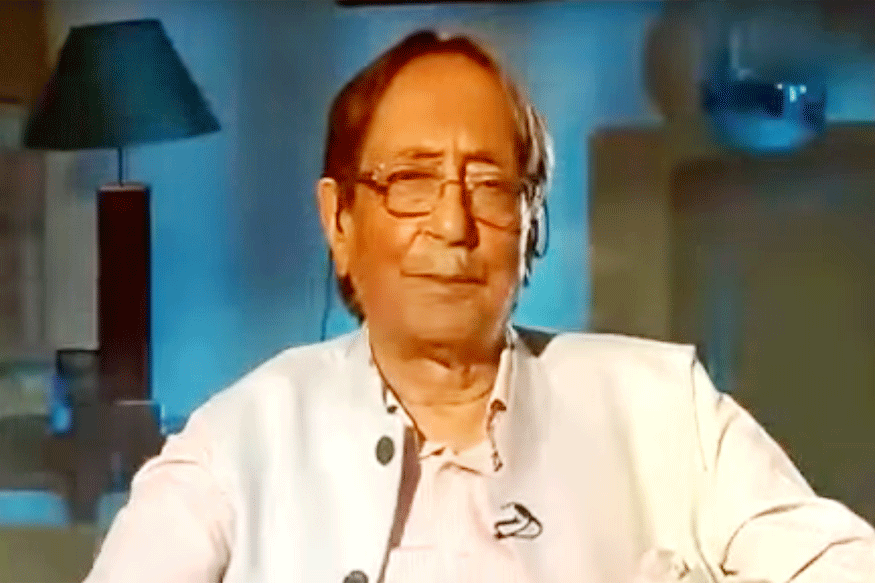 File Photo of Ex-Raw Chief Amarjit Singh Dulat.
Amarjit Singh Dulat has been one of India's most experienced and trusted men in Kashmir. He served in Kashmir as joint director of Intelligence Bureau from 1988 to 1990. He was later made the chief of the Research and Analysis Wing, and advised former Prime Minister Atal Behari Vajpayee on Kashmir policy. He has also authored a book on Kashmir — Kashmir: The Vajpayee Years.
In an exclusive interview with News18, Dulat interprets the ongoing unrest in Kashmir and talks about how New Delhi failed to capitalise on the opportunities to make progress in Kashmir. He talks about how the present day Kashmir is worse off and tells why Mehbooba Mufti has failed where her father could have succeeded. Edited excerpts:
How bad are conditions in the Valley? How do you compare today's Kashmir with the Kashmir of 1990s?
The situation in the Valley is very, very bad. Whether it is worse than 1990s is hard to say. In the sense that 90s was bad in terms of terrorism. What is worse now is the defiance, the anger, the alienation, the disgust and a sense of hopelessness that we are getting from there.
As far as 90s are concerned, I don't think there are that many guns in the valley now as were there then. As per my knowledge, about 100 new boys have joined militancy since the Burhan Wani death. The total number of militants is being put around 300. And these figures tend to be exaggerated.
There were certainly several times more militants in 1990s. As far as terrorism and militancy goes, 90s was pretty bad, and we hope that it never gets that bad again. But the general atmosphere seems to be worse now. And we are going from bad to worse.
"Ab kya rakha hai, marna hi theek hai," this is how people are now thinking. It is extremely sad. Every day you hear new stories. Not enough attempts are being made to stop this. We are just going downhill.
There are several significant periods in the past two decades. Many people pin down one particular year to explain the condition of present day Kashmir. Which year would you pick?
Yes, it's true there were many watersheds in Kashmir. 1996 was a watershed. We got an elected government after a prolonged period of militancy. 2002 was perhaps more important, in the sense that the elections were considered to be held fairly by even international observers. This was also the only time when Hurriyat did not boycott elections.
The period between 2002 and 2008 was a generally good. Mufti Mohammed Sayeed's three years were good, Ghulam Nabi Azad's three years were not bad either. Then there was Amaranth land row. A lot of protests and demonstrations were held. Then 2010, and then 2012.
But what's happening now is different. It springs from 2014 elections. That election actually didn't satisfy anybody. The BJP was looking at mission 44, they got 25 seats, PDP was dreaming of 45 seats they got 28 seats. Mufti Sayeed had no option but to tie up with the BJP.
But this alliance has just not worked. Great hopes were pinned to this alliance, that it will bring Jammu and Kashmir together. But it took Jammu and Kashmir further apart. It polarised them even further. "North pole and south pole," as Mufti referred to the two parties and the two regions that they represented, never met.
That is the main reason for this. The public reaction to last summer's killing of Burhan Wani was only a symptom of disaffection with this alliance. Now you have a situation in which the youth involvement is growing and villagers are coming out to support and hide militants. The state police was condemned by the people first, then the CRPF got bad name, and now, unfortunately, army got drawn into this.
How do you see New Delhi's role in all this?
Look, the Northern Army Commander Lieutenant General DS Hooda had said very wisely that if population is not on our side, there is nothing we can do, because it would mean massacring people. He also said we need to talk to Kashmiris.
This was such a big move that even Mirwaiz responded and said "we are even prepared to talk to the army."
But nothing has happened. New Delhi has not responded. Mufti was accused by local people of bringing RSS into the Valley. You see Mufti was an old hand at this sort of political manoeuvring. But it (handling the alliance and addressing Kashmir unrest) is beyond Mehbooba.
There are talks about J&K being headed towards governor's rule. Do you think governor's rule will help the situation?
No, I don't think so. Governor's rule is not the solution. Whatever PDP is, it needs to be supported by Delhi. Government should continue to be supported till its full term, 2020.
Also Watch
| Edited by: Ananya Chakraborty
Read full article