INDIA
Kashmir Terror Groups Planning 'Spectacular' Car Bomb Attack, Escaped LeT Commander Naveed Jutt Busy With Preparations
Security agencies in the valley have come across this information through mobile phone intercepts between cadre of the two terror groups.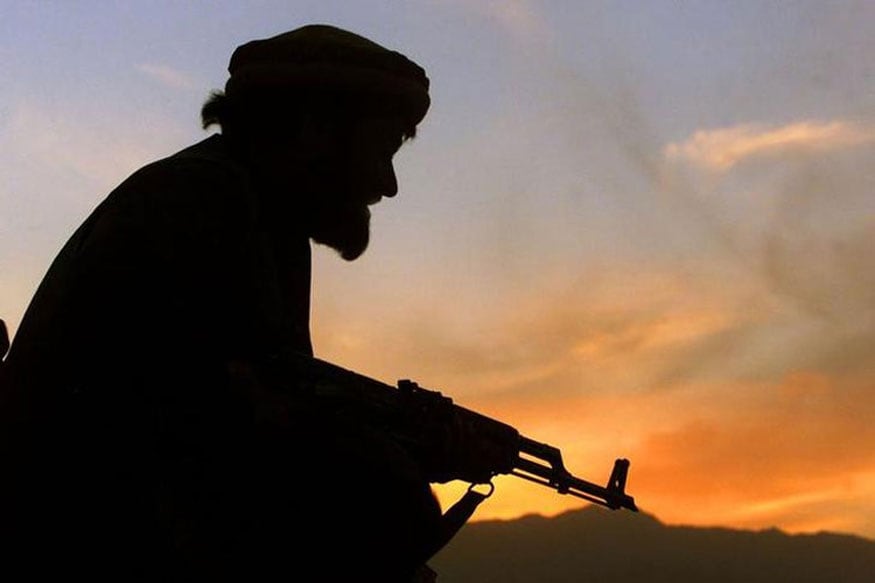 Image for representation only.
New Delhi: Jaish-e-Mohammed (JeM) and Lashkar-e-Taiba (LeT) are working together to carry out a high profile attack in Kashmir using a vehicle laden with explosives.
Security agencies in the valley have come across this information through mobile phone intercepts between cadre of the two terror groups.
On January 15, News18 had reported that agencies in Kashmir were getting an 'unprecedented' number of alerts about fidayeen attacks. Three big fidayeen attacks have been carried out since, two in Kashmir and one in Jammu, in which six security force personnel, one civilian and ten militants have been killed.
According to the latest inputs, the two terror groups, which are acting in close coordination with each other and the Hizbul Mujahideen are now planning to carry out a 'spectacular' car or truck bomb attack in the valley. Other attacks, meanwhile, are likely to continue.
Jaish-e-Mohammed has already carried out such an attack in 2001 when its squad of three fidayeens stormed the Jammu and Kashmir legislative assembly complex in Srinagar in a Tata Sumo car laden with explosives. Over 40 people and three terrorists were killed in the attack.
"We have been getting inputs that the terror groups are working with each other to carry out a big, spectacular attack. The idea is to ram an explosives-laden vehicle into a high profile location, like the residence of a senior government functionary or senior army official, an army base, a hotel or on the legislative assembly in Jammu where the session is in progress right now," said a senior officer.
On the Monday's fidayeen attacks, the officer said that they had received prior inputs about a possible Lashkar-e-Taiba attack in Srinagar a couple of days ago.
"We received an input about Lashkar cadres moving in downtown Srinagar and we had information that they had come here on a suicide mission. Whether the current fidayeen squad, which is being fought in Karan Nagar, are the same militants or belong to the same group, we don't know yet," said the officer.
All the three big terror groups in Kashmir have received a shot in the arm after the escape of Naveed Jutt, the Pakistani LeT commander, who broke out from police custody by killing two policemen on February 8.
Jutt, who is a resident of Pakistan's Multan area, has been spotted moving around the valley, highly placed sources say. According to information available with security forces, he has been spotted in Shopian and Kulgam. The forces suspect him to be working on the suicide car bomb plan.
He is also believed to be busy reviving the terror group in the valley and actively recruiting more cadre for his terror group. He was the deputy chief of LeT at the time of his arrest in 2014.
The valley's state intelligence bureau has also been receiving multiple inputs about the terror groups amassing 'a war-like store' to carry out 'major attacks' in the valley.
Sources say, they were first alerted about this plan after finding out that a new JeM group of four to six foreign terrorists have infiltrated the valley in the last week of December. Very specific inputs indicate that fidayeens have come to Kashmir all the way from Khyber-Pakhtunkhwa region of Pakistan's North-West Frontier Province (NWFP).
Both JeM and LeT are understood to be working closely to carry out deadly strikes on military and paramilitary installations in North Kashmir's Handwara and Kupwara districts.
While JeM is focussing on attacking military and paramilitary camps, LeT cadres plan to target residences of senior security personnel. According to an input received last month, LeT terrorists were seen moving in Handwara in a Maruti car.
State police, CRPF and state intelligence bureau have since been put on high alert.
"We have never received as many alerts about a suicide strike as we have been getting for the past 10 days. We understand that the groups are quite desperate to strike back after we incurred heavy losses on them throughout last year, but the fact that they're planning on carrying out multiple suicide strikes is a much bigger security challenge," said a highly placed source in state police.
Senior security officers in the state say that JeM has been working hard to create a presence in the valley for the last three months to give some breathing space to Hizbul Mujahideen and LeT, both of which have suffered huge losses last year.
Security alerts often refer to a LeT operative – Waleed – as the one who has repeatedly been calling his recruits in the valley. Though it is not clear at this point, this 'Waleed' could be a reference to Khalid Waleed, son-in-law of LeT founder and Jamaat-ud-Dawa (JuD) chief Hafiz Saeed. Waleed is known to have been working closely with Saeed and is seen as Saeed's successor.
If this indeed is the case, it would indicate the level of seriousness and desperation within terror groups to carry out huge strikes in the valley.
Support the daily wage earners who have been hit the hardest by the COVID-19 crisis. Click here to contribute to the cause. #IndiaGives
The daily News18 Coronavirus COVID-19 newsletter - Get your copy here.
Subscribe to News18 Daybreak. Follow us on Twitter, Instagram, Facebook, Telegram, TikTok and on YouTube
| Edited by: Aditya Nair
Read full article