Kashmiri Hangul, stranded in Baglihar Lake for 3 days, swims to safety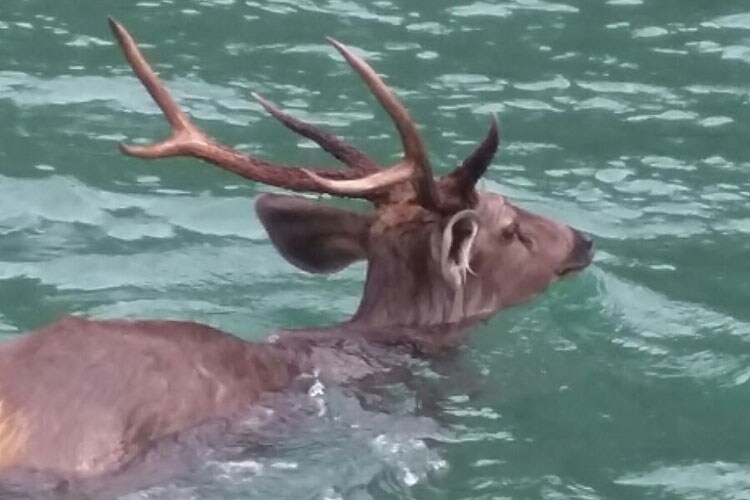 Jammu: A rare Kashmir stag which was trapped in icy waters of Baglihar Lake near Batote area of Jammu and Kashmir since past two three days has managed to swim to the banks on its own.
Witnesses said that the stag also called Hangul has taken refuge in bushes near the banks of the lake. An official said that a team of doctors is headed towards the spot to rescue the animal who has also received minor injuries.
"The animal might not be that strong after three days of struggle with icy waters. The doctors will decide the quantity of tranquilizer that the animal can tolerate. After that they will take care of the animal," he said.
Witnesses said that a huge crowd of villagers, wild life officials and police have gathered around the spot.
It is believed that the Hangul – a rare sub-species of red deer native to India - might have fell into the lake while descending from nearby hills.
It is found in dense forests in the high valleys and mountains of the Kashmir Valley and Chenab valley region of Jammu division.
In Kashmir, it's found in the Dachigam National Park where it receives protection.
Get the best of News18 delivered to your inbox - subscribe to News18 Daybreak. Follow News18.com on Twitter, Instagram, Facebook, Telegram, TikTok and on YouTube, and stay in the know with what's happening in the world around you – in real time.
Read full article