Kashmir's Gurez Embarks on an Adventure to Reclaim Lost Glory
Three militants were killed in Gurez when they tried to breach the border fence two weeks ago.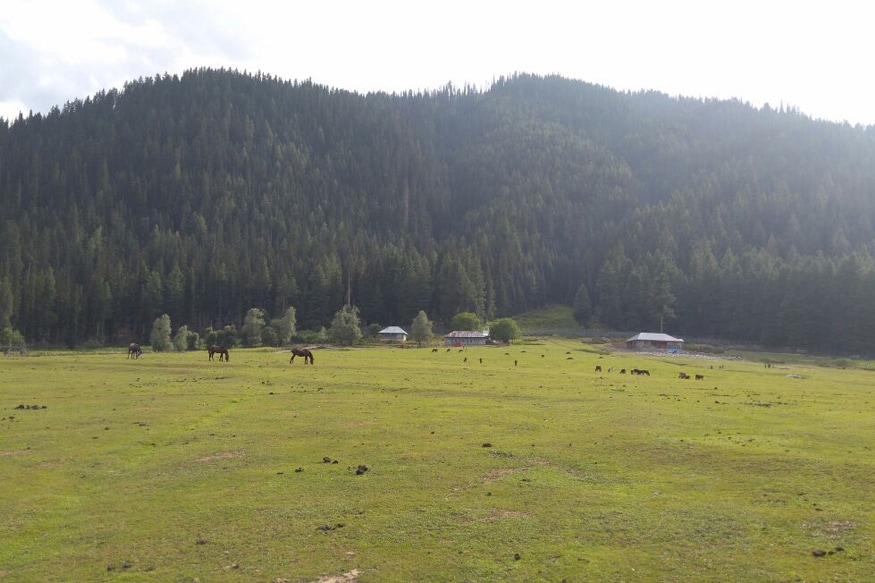 The picturesque valley of Gurez
Baktore, Gurez: A valley surrounded by snow-capped mountains and a picture-perfect stream flowing by, Gurez, about 120 kilometres from Srinagar, could well be the ideal landscape of Kashmir. However, it has changed, with the locals being displaced, construction of a dam and militant activities.
Recently, three militants were killed when they tried to breach the border fence two weeks ago. Indian soldiers shot them on the edge of a forest before they could sneak into a nearby village.
Six years ago, the Army shot dead 12 infiltrators who had come upstream on motorised boats to attack an Army camp on top of a hill. They were shot inside the village, 2 kms inside the fence.
Infiltrations haven't stopped since then and the Army has only increased the fortification to check such militant movements.
The volume of barbed wires has doubled and grown taller than before. The wires cut through thick forests of pine and birch trees. It divides the streams, villages and at places people too.
Gurez today has become a dockyard of metal and scrap. Heaps of iron railings, tin, rocks, bricks and chips cover the last 10 kilometres of the scenic landscape of Dawar, its headquarters.
A 22-km tunnel and a huge dam has been dug up as part of an ambitious hydropower project on river Kishenganga. The water level in this dam has been rising everyday and it has already swamped six villages. More than 30,000 trees were cut to construct this dam. Over 250 families have been displaced and many more would have to move out in the coming days as the water level would go up to 35-feet.
The tunnels, a dam, fences and other assortments aren't the only things that have made Gurez ugly. Steel and iron girders and blocks, tin sheets, scores of boring machines, cranes, earth cutters, shuttering material lie scattered in the virgin meadows.
Giant trucks ferry iron, steel, sand and cement to the valley, their roar now drowns the sound of the river.
However, the 70-km long trail of Gurez valley is still a treat for those who have an eye for adventure. The region which remains snow-covered for seven months still demands to be celebrated for its beauty.
As you drive through the narrow and dusty roads, you will see thousands of sparrows moving in the distance. It is only later that you realize that these are actually sheep and goats being herded by the shepherds.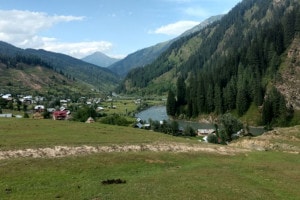 In a bid to erase its scars, the Jammu and Kashmir tourism department has been holding Gurez festival to popularise the place and hard-sell it to tourists. It has made some progress with adventure seekers, but accessibility, accommodation and communication are issues that remain to be looked at.
"This is a great place for people who love adventure and can play with waters or trek. We have a problem with accommodation and connectivity, but the virgin valleys still have a lot to offer," says Riyaz Beig, joint director, tourism department.
"We have time and again asked for a tunnel and a reliable road link to Gurez, but it is yet to be done. In the winters if the Army or locals are trapped in an avalanche there is no route for a rescue operation," warns Nazir Gurezi, a three time local MLA.
The Gurez Valley has 67 villages and about 30,000 residents live here in the summers. During the winter months, only one-sixth of them stay back braving the 10-15 feet deep snow, avalanches and sub zero temperatures. Those who want to get in or get out of place are forced to use chopper services because the road link remains snapped for seven months.
| Edited by: Sanchari Chatterjee
Read full article