'Kept Unused Pills Just in Case...': Losing Children to Encephalitis, UP Mothers Still Unsure of Govt Help
Three families in Gorakhpur villages, each earning less than Rs 5,000, saw identical responses from the government — toilets were built, tube wells were dug up, the risks of the disease was explained. But all this happened only after the deaths.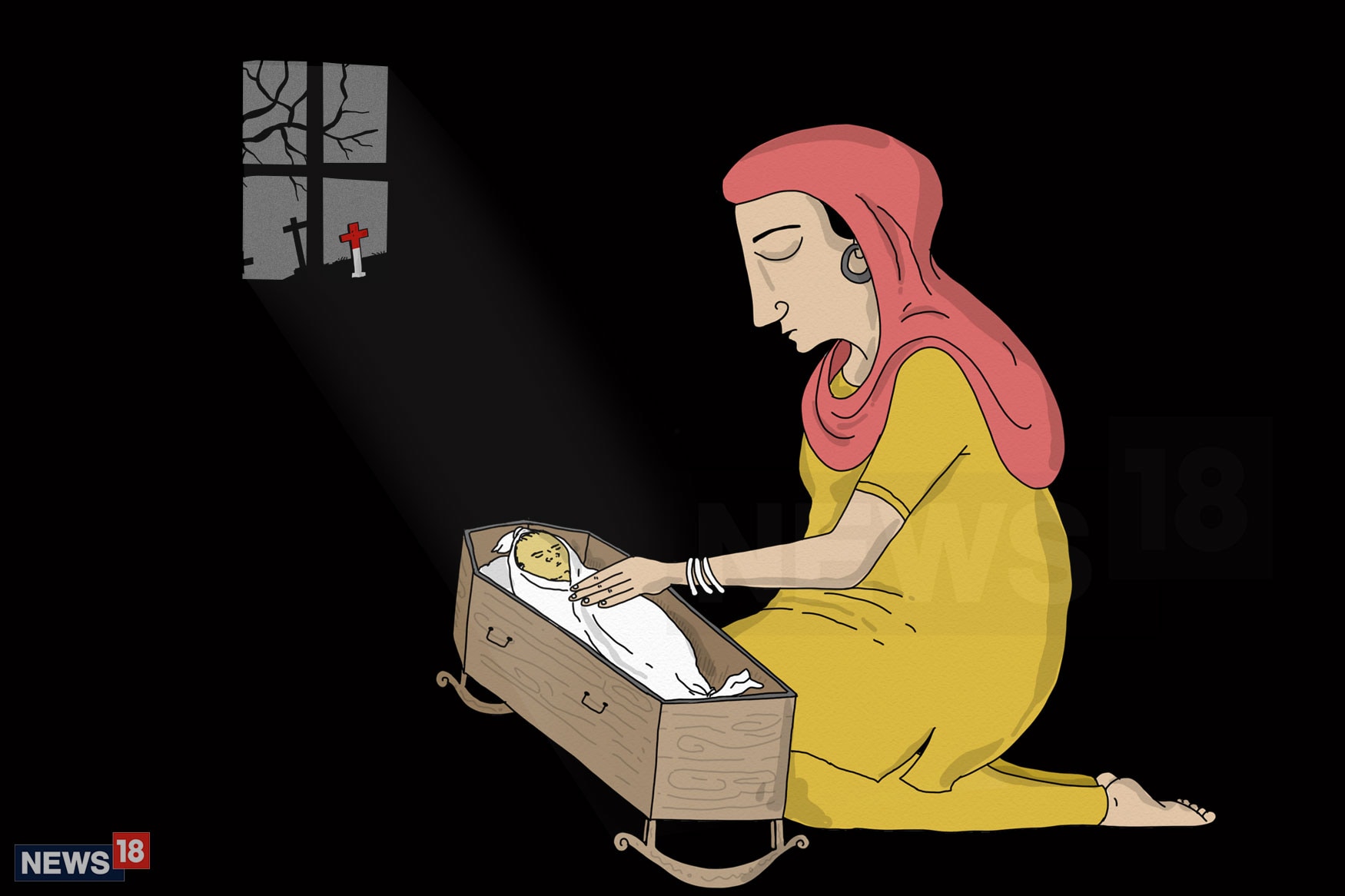 News18 Creative by Mir Suhail
The story of Gorakhpur's tryst with deaths due to acute encephalitis syndrome (AES) and Japanese encephalitis (JE) is punctuated by grieving mothers. Three of them, like so many others, have never met and probably never will, but they share the same tale — Stories of how people on the margins are pushed off the map.
Three families in three villages, each earning less than Rs 5,000 per month, saw identical responses from the government — toilets were built, tube wells were dug up, the risks of the disease was explained. But all this happened only after the deaths.
The families had only a vague idea about AES/JE or dimagi bukhar, as it is known in Gorakhpur. Concerns regarding sanitation would inevitably come second to the daily concern of feeding one's family.
Rheana Khatum (33), Nayagaon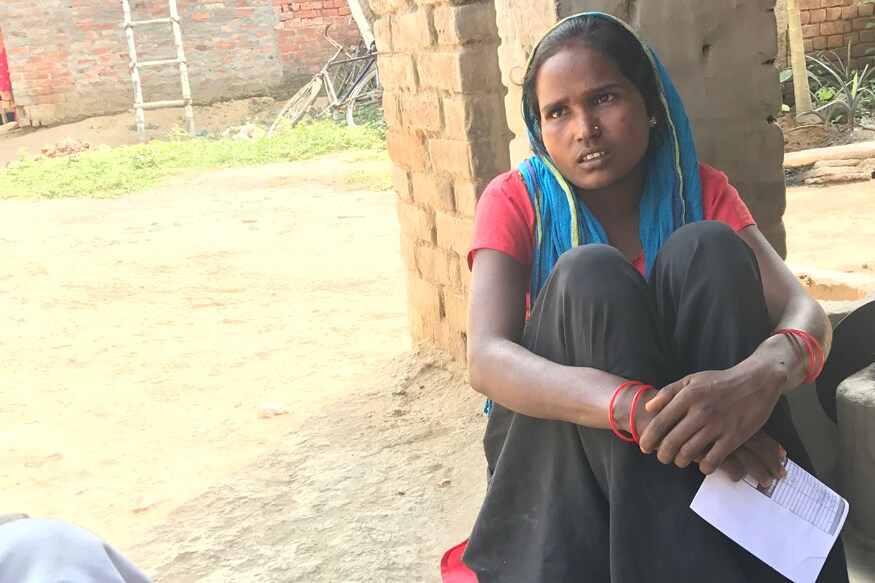 Her daughter Roshni, who was one-and-a-half years old, died on January 13 at 1:30 pm. Her remaining family — husband Firoz and three other children — now have a toilet, but still no home.
"We are very poor and although, we have some land, we have never had enough money to build a house. We live in a small room at the house of a relative," she explained. It was in this tiny room that she nursed her infant as she showed the first symptom of AES fever. "We thought it was pneumonia," she said, adding that they took her to the nearby CHC, from where she was referred to Baba Raghav Das (BRD) medical college. "We didn't understand what was happening. They didn't allow us inside, just said it was dimagi bukhar. Three days later she died."
Although, the UP government has claimed that their awareness campaign was a success, the 33-year-old mother said, "We were under the impression, that since she was immunised she would be safe. We didn't know that we still had something to worry about."
The toilet, she added, came at a cost. With the government providing Rs 12,000 for the construction, the family chipped in with nearly the same amount and now has little saved up. Her husband, a daily wage laborer, leaves the house every day at 3 am to look for work. "Some times, he gets work. Most times, he doesn't. He never makes more than Rs 350 a day."
After the death, a flurry of government officials followed, armed with lessons in sanitation and cleanliness. The mother, still stunned, listened mutely. "What will I do by crying now. I have three more kids, who I have to protect. My husband still cries at night though," she added.
Shayra Begum (25), Gulhariya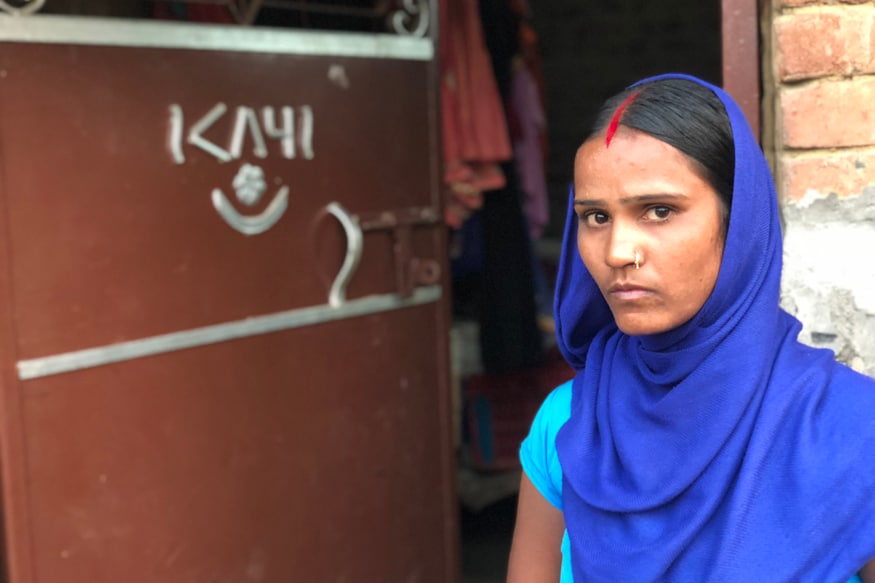 Her son, Mohammad Kaif, died on May 3 at 4:00pm. Her husband, Munna, works as a construction worker in Mumbai and wasn't able to reach Gorakhpur in time. After two days in the hospital, her son died.
That evening, she called her husband, Munna who works as a laborer at a construction site in Mumbai and described the progression of the disease as high fever, convulsions, confusions, rigid limbs, nausea and finally death. She said, "He didn't know what to say, neither did I. We stayed quiet on the phone and then he hung up."
Such silences are common for Shayra. With two surviving children, she listened wordlessly to those who came after her son's death to educate her about AES. She carefully packed the unused medicines that failed her son, just in case.
Like the Rheana, her family has a toilet now and there are tube wells in the village. "But the water in the tube well often runs out and then we don't know what to do. Also, there are ponds every where and there has never been any fogging here," she added.
Mewati Kanojia (67)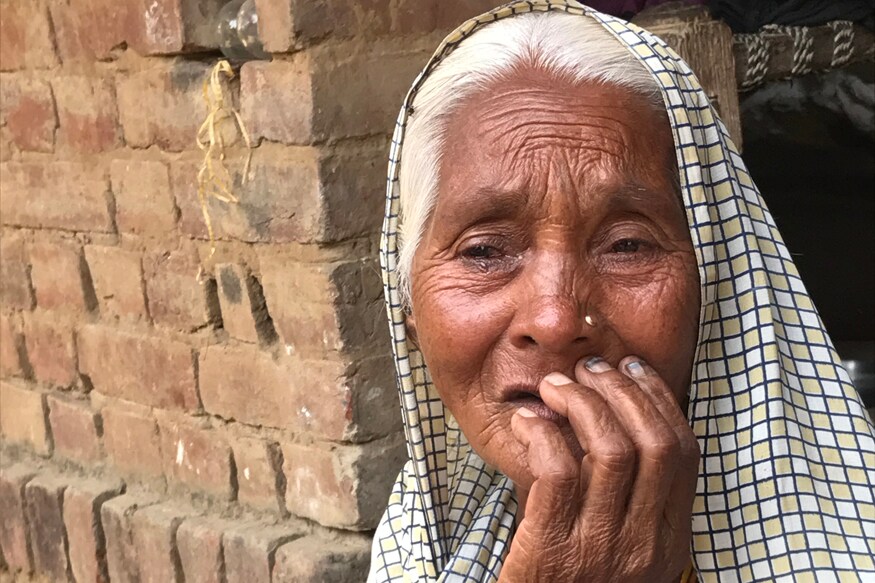 Her 45-year-old son, Shrinanda, came home with a fever, then his limbs hurt and he felt cold. Three days later, he died at the BRD medical college at 1am. "The doctors didn't tell us anything. They just gave us a piece of paper and asked us to go back home, so we did."
The Dalit family relied, partly, on Shrinanda's meager income as a labourer to get by. His four children never went to school — an 18-year-old boy and a 15-year-old boy who work and two older girls, who are married. After his death, Mewati said, the doctors came in hordes. "That was the first time anyone in the family ever got a blood test. They took blood and tested it and then told us about keeping the area clean and only drinking from the sarkari (government) tube well. He was dead though, how did it matter."
Here too, a toilet was built after the death. "The village pradhan gave us the cement and bricks to build it. So we did. We don't know how much it cost," said Seema, the 45-year-old's sister-in-law, adding that the family is yet to receive the Rs 50,000 compensation from the government.
(This story is the second of five-part series probing the encephalitis menace that hits Gorakhpur every year)
Get the best of News18 delivered to your inbox - subscribe to News18 Daybreak. Follow News18.com on Twitter, Instagram, Facebook, Telegram, TikTok and on YouTube, and stay in the know with what's happening in the world around you – in real time.
| Edited by: Sumedha Kirti
Read full article