Kerala Assembly to Discuss Centre's Cattle Notification
Kerala Chief Minister Pinarayi Vijayan has convened a special session.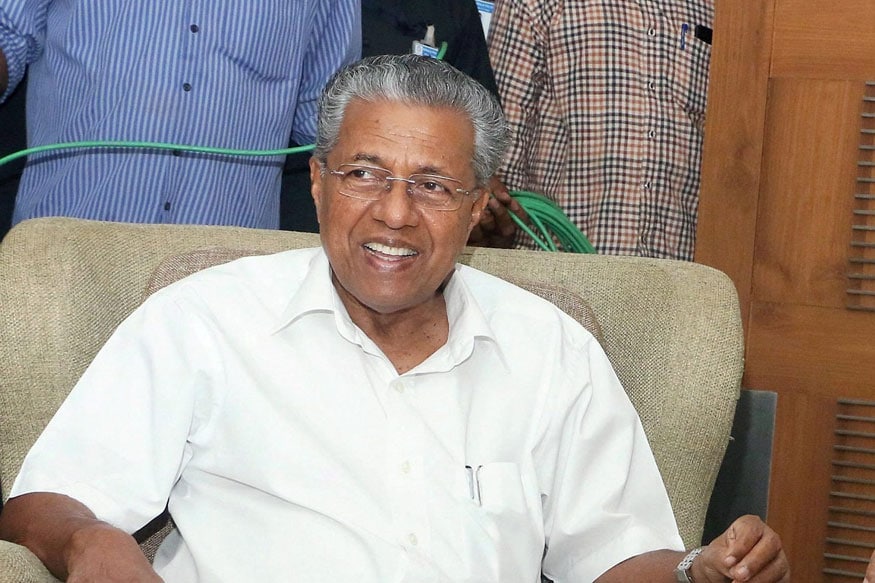 File photo of Kerala CM Pinarayi Vijayan (PTI Photo)
Thiruvananthapuram: The Kerala Assembly has convened a special session on Thursday to discuss the Centre's notification on sale of cattle meant for slaughter.
Kerala Chief Minister Pinarayi Vijayan will move the motion regarding the issue. The discussion is expected to last for 2 hours.
The state government and the opposition Congress had reacted strongly on the issue.
Vijayan had said he didn't need a lesson in food habits from New Delhi or Nagpur. "The state government will give all facilities to people to have food of their choice. There is no need for Keralites to learn it from anybody in New Delhi or Nagpur." The Rashtriya Swayamsevak Sangh is headquartered in Nagpur.
The CM had also called a meeting of all chief ministers to fight the central government's notification and dubbed it an encroachment on the rights of the state, democracy and federalism.
The Central government's new notification has imposed a blanket prohibition on the slaughtering of cattle (cows, bulls, buffaloes, camels, heifers) brought from animal markets. The notification bans the sale of cattle for culling and also restrains sacrificing the animals for religious purposes.
Get the best of News18 delivered to your inbox - subscribe to News18 Daybreak. Follow News18.com on Twitter, Instagram, Facebook, TikTok and on YouTube, and stay in the know with what's happening in the world around you – in real time.
| Edited by: Aakarshuk Sarna
Read full article