Kerala Floods: Achuthanandan Calls for Demolition of Illegal Constructions
Veteran CPM leader VS Achuthanandan said the intensity of Kerala floods got multiplied by landslides and soil erosions which were a result of illegal constructions and encroachments.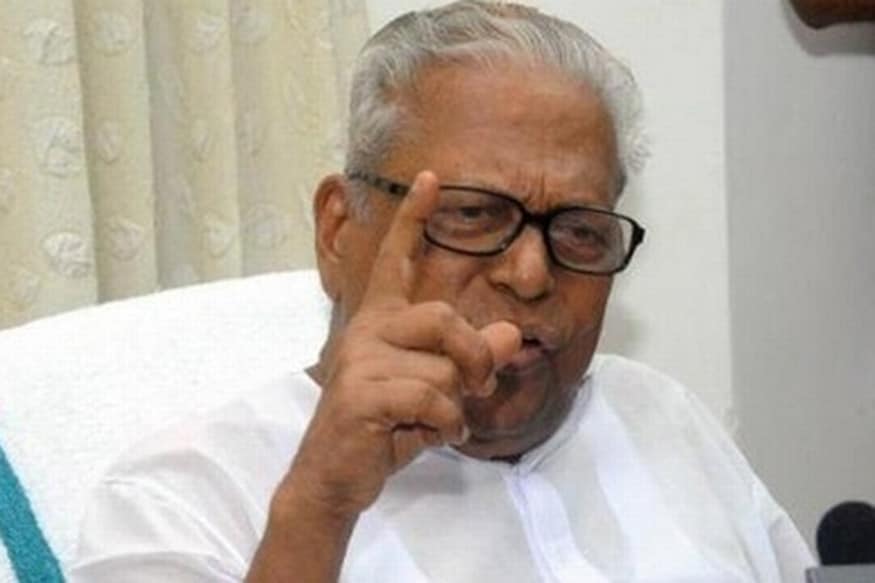 File photo of veteran CPI(M) leader VS Achuthanandan.
Kerala: With flood-ravaged Kerala now focusing on rebuilding, veteran CPM leader and former Chief Minister VS Achuthanandan on Thursday said the government must also focus on demolishing unauthorised constructions and encroachments in the state.
Addressing the Kerala legislative assembly, he said the functioning of illegal stone quarrying must be stopped as it leads to landslides and the government should withdraw the legal exemptions given to quarries.
"Heavy rains caused the floods but the intensity of the disaster was multiplied by landslides and soil erosions, which were a result of human interventions in the nature. There were lapses in our policy formations," the veteran leader said during a discussion on floods.
Achuthanandan said that Kerala saw Madhav Gadgil's report on India's ecological hotspots politically and not scientifically, suggesting that the disaster could have been averted if the report was given due significance.
In 2011, a committee headed by Gadgil had submitted a 500-page report suggesting a slew of measures to protect the fragile ecosystem of the Western Ghats, including Kerala. But the report was rejected over concerns that its implementation would hurt local economies.
Achuthanandan added that the focus must now be on building a new Kerala and a comprehensive masterplan is required for it. "This is our chance to emphasis on the boundaries between development and sustainable development. We can no longer turn a blind eye to the unscientific and unauthorised constructions by encroaching hills, forest lands and paddy fields. The same interest that we show for disaster management must also be shown for avoiding disasters. This is the time for the government to redefine its vision about development in a more scientific manner."
According to a preliminary estimate, the damage due to the rain is Rs 20,000 crore.Chief Minister Pinarayi Vijayan on Thursday announced that 483 people died due to floods and landslides between May and August. He added that 14 people are missing and 14,50,707 people have been housed in relief camps.
Get the best of News18 delivered to your inbox - subscribe to News18 Daybreak. Follow News18.com on Twitter, Instagram, Facebook, Telegram, TikTok and on YouTube, and stay in the know with what's happening in the world around you – in real time.
Read full article