Thiruvananthapuram: Thousands of people in flood-hit areas of Kerala are battling all odds to survive as the death toll has touched 197 in the past 10 days in the second spell of monsoon fury since August 8. Many are still stranded in their homes with no food and sheaths of water around them at various places in Alapuzha, Thrissur and Ernakulam districts. The maximum death toll has been reported from Idukki district, where 43 people have lost their lives so far, as per official estimates. Twenty eight deaths were reported in Malappuram and 27 in Thrissur. At Chengannur in Alapuzha district, at least 5,000 are stranded, according to revenue officials. Over six lakh people are in relief camps across the state.
Help is pouring from other states, the Centre and Gulf countries like the UAE and Qatar. You, too, can do your part by donating money and relief materials, including medicines and sanitary ware. Here's how to go about it:
Chief Minister's Relief Fund
You can make a donation to the CM's Relief fund in Kerala. You can go
https://donation.cmdrf.kerala.gov.in/
to make a donation. You can also send money by cheque/DD addressed to Principal Secretary (Finance) Treasurer, Chief Minister's Distress Relief Fund, Secretariat, Thiruvananthapuram. Those wishing to donate via internet banking can use the following details:
Account number: 67319948232
Bank: SBI
Branch: City Branch, TVM
IFSC Code: SBIN0070028
Name of Donee: CMDRF
PAN detail: AAAGD0584M
SWIFT CODE: SBININBBT08
KeralaRescue
The Kerala government along with the Kerala State IT Mission and IEEE has come up with
KeralaRescue
, a website specifically designated for the relief and rescue mission in the state. The website has six categories for
request for help
,
district needs
,
contribution
,
volunteer work
,
registered requests
,
request map
,
register as NGO
, and
contact
.
Rapid Response India
Rapid Response India has also released an appeal for donating to the Kerala Relief Fund. Those wishing to make a donation can do so through their
Ketto fundraiser campaign
or through a cheque/DD. All donations to Rapid Response are 50% tax exempt under Section 80G of IT Act, 1961. Those wishing to make an NEFT transfer can use the following details:
BY BANK TRANSFER/NEFT:
Account Name: Rapid Response
Account Number: 50200002115108
IFSC Code: HDFC0001038
Bank: HDFC Bank, Branch: Avadi.
Bank Address: No: 369, Kamaraj Nagar, Avadi, Chennai - 600 071.
Cheques to Rapid Response are payable to RAPID RESPONSE and posted to: Rapid Response, #10, Vysial Street, Heritage Town, Pondicherry - 605001.
NGO Goonj
Those wishing to donate through the flood-affected in Kerala via NGO Goonj can
contribute money via this link
. The NGO is also collecting essential supplies to be sent to Kerala, details for which are
available here
.
Collectors' Relief Campaigns
The Collectors of Idukki and Kannur have also launched campaigns to collect money and supplies for those in shelters. Anyone wishing to donate supplies can send them either to collectorate/taluk control rooms. Following is the list of materials required.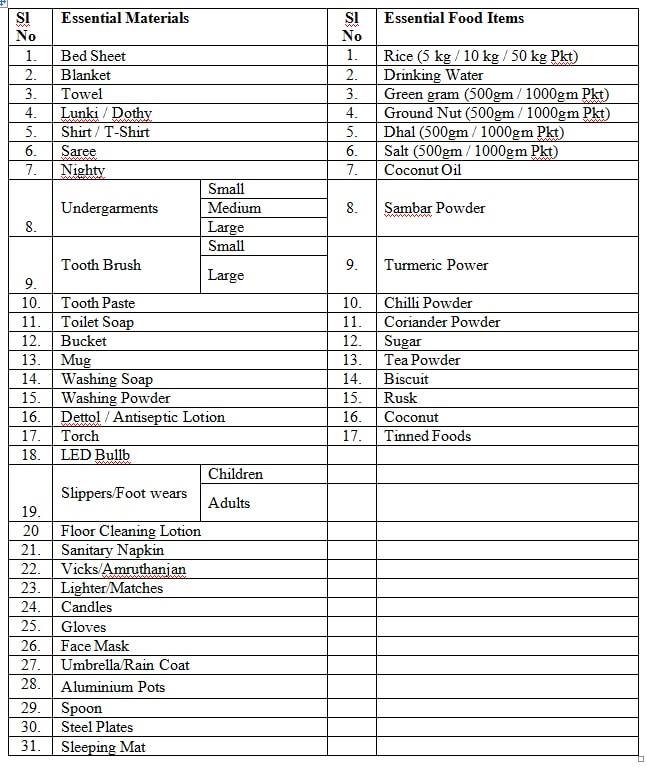 These supplies can be directly sent to the following addresses.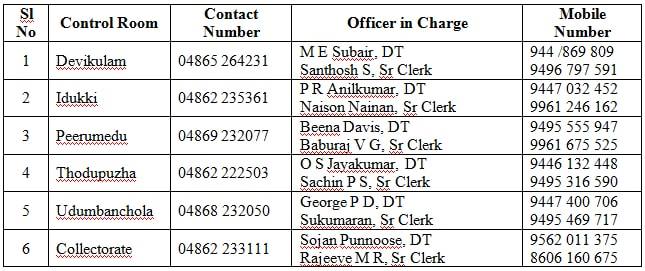 You can also courier/mail materials to District Collector Idukki, Idukki Collectorate, Painavu PO, Kuyilimala, Idukki, PIN - 685603.
News18 Campaign
Shouldering the responsibility, News18 has also launched a campaign to help those in need in flood-hit Kerala.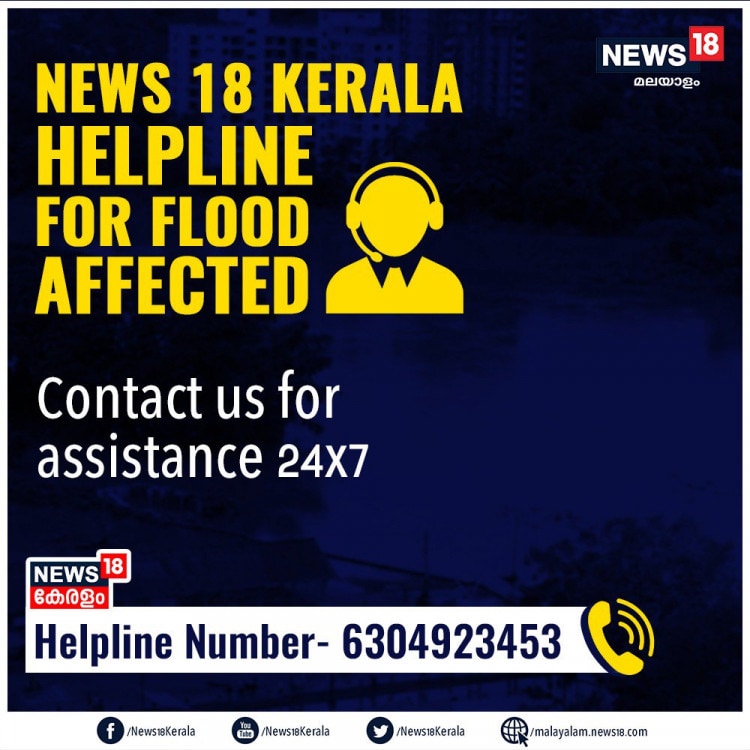 Paytm
Those wishing to donate via the Paytm app can do under the 'Kerala Floods' tab on the application. The tab takes you to 'Kerala CM's Distress Relief Fund' where you can either identify yourself or donate anonymously, and mention the donation amount. As per the latest update by Paytm, it has collected more than Rs 20 crore in under three days from over 8 lakh Paytm users.
Amazon India
Amazon India has also launched a campaign to help people from across India send relief materials to Kerala. Through Amazon India, three NGOs have shared a wishlist of pproducts to be sent to Kerala, ranked on priority basis. Click here for the donation page of
Amazon India
.
Truecaller
Caller ID service for smartphones, called Truecaller, has also linked up with the Kerala CM's Disaster Relief Fund and lets you contribute money via the Truecaller Pay payments feature on the app itself, without having to rely on any third party services. You need to link the app in your phone with your bank account's UPI ID to make the payments.
HELPLINE NUMBERS
The government has also put out several helpline numbers, with Chief Minister Pinarayi Vijayan appealing to the public on Sunday not to block these with erroneous or misleading information. "Attention: Efforts are in progress to save even the last person stranded. Many of the requests coming to helpline numbers are for people who are already rescued. Sending erroneous information can only delay rescue efforts. Kindly forward only messages that are valid #KeralaFloods" he tweeted.
Kasargod:
91-944-660-1700
Kannur:
91-944-668-2300
Kozhikode:
91-944-653-8900
Wayanad:
91-807-840-9770
Malappuram:
91-938-346-3212 / 91-938-346-4212
Thrissur:
91-944-707-4424 / 91-487-236-3424
Palakkad:
91-830-180-3282
Ernakulam:
91-790-220-0400 / 91-790-220-0300
Alappuzha:
91-477-223-8630 / 91-949-500-3630 / 91-949-500-3640
Idukki:
91-906-156-6111 / 91-938-346-3036
Kottayam:
91-944-656-2236 / 91-944-656-2236
Pathanamthitta:
91-807-880-8915
Kollam:
91-944-767-7800
Thiruvananthapuram:
91-949-771-1281
Media houses continue to be flooded with requests for rescue in affected areas. Shouldering the responsibility, News18 has launched a special initiative to help those in need.
You can also keep track of shelter homes, and relief and rescue work through this map.