Kerala Govt Cuts Fuel Prices by Re 1 as Centre Reduces it by 1 Paisa
Kerala CM Pinarayi Vijayan on Wednesday said, "Kerala government has decided to reduce the prices of petrol and diesel by Re 1 in the state and it will come into effect on 1 June."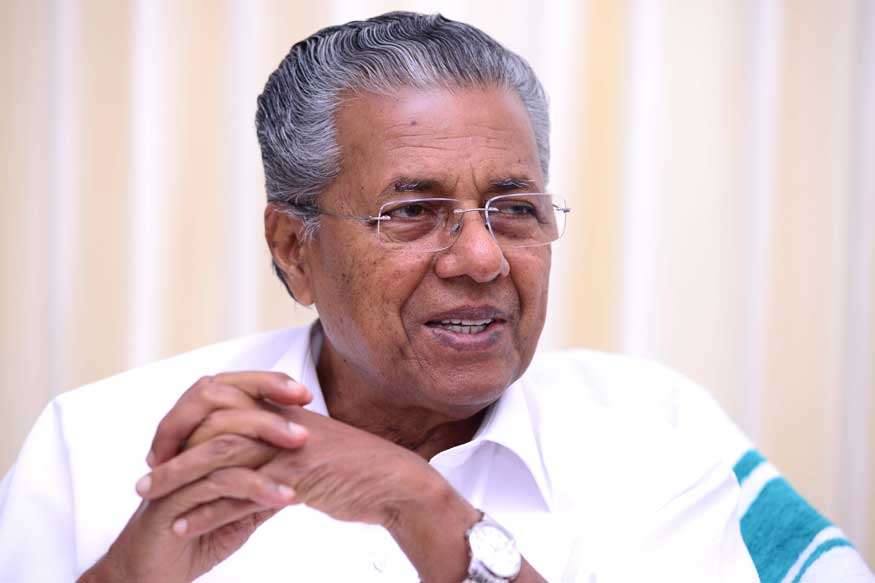 Kerala Chief Minister Pinarayi Vijayan. (File photo)
The Kerala government on Wednesday announced to reduce fuel prices by Re 1 in the state with effect from Friday. This comes at a time when the Centre reduced prices by a meager 1 paisa, thus inviting much flak from the opposition.
Kerala CM Pinarayi Vijayan on Wednesday said, "Kerala government has decided to reduce the prices of petrol and diesel by Re 1 in the state and it will come into effect on 1 June."
Petrol price in the state on Wednesday was Rs 82 per litre, while for diesel it was Rs 75, Vijayan said.
A decision in this regard was taken at the state cabinet on Wednesday. The reduction would cause a yearly loss of Rs 509 crore to the state exchequer on the tax front, he said.
State governments apply an additional VAT on fuel prices over and above the excise duty charged by the central government.
The move by the Kerala government comes as the first among states reeling under surging fuel prices for the past several weeks. Bound to have political ramifications, the price cut may also force other states to toe the line.
"The Centre should reduce the rising fuel prices as it was causing severe hardship to the common man", Vijayan said, adding that by reducing the petrol and diesel prices in Kerala, the government has set an example for the Centre to follow.
Petrol and diesel prices are at an all-time high, rising every day for the last 16 days. In all, petrol price has increased by Rs 3.8 per litre and diesel by Rs 3.38.
The reduction in petrol and diesel prices by 60 paise on Wednesday turned out to be a "clerical error" and it was revealed that fuel prices were down by a mere 1 paisa.
The oil companies on Wednesday morning announced a reduction in petrol price by 60 paise to Rs 77.83 a litre and diesel by 56 paise to Rs 68.75 in Delhi. This was rectified to 1 paisa a litre.
| Edited by: Sanchari Chatterjee
Read full article
Countdown To
Elections Results
To Assembly Elections 2018 Results