Kerala MLAs Have Beef Fry for Breakfast at Special Session on Cattle Ban
Servers at the canteen said that beef is a regular item on the menu and there was no unusual increase in demand on Thursday.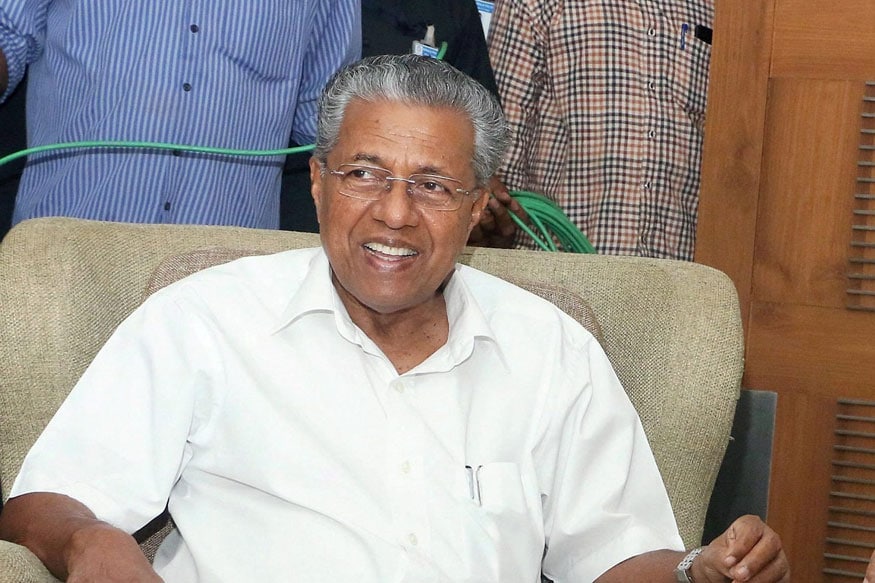 File photo of Kerala CM Pinarayi Vijayan (PTI Photo)
Thiruvananthapuram: 'Beef fry' was in demand at the Kerala assembly canteen with many MLAs having a power breakfast comprising the delicacy during the special session to discuss the central ban on sale of cattle for slaughter.
The House, which met at 9 am to discuss the controversial notification, saw the ruling LDF and opposition UDF join hands to resist the ban.
Beef fry was served at the two units of the Indian Coffee House eatery on the assembly premises and in the staff canteen, assembly sources said.
"Beef was served in the canteen. It is a regular item on the menu and there was no unusual increase in volume either," they said.
Chicken and beef curry is offered almost every day while mutton is a rarity, the sources said.
Sources at the coffee house that runs the assembly canteen said 28 plates of beef fry, approximately four kg beef, was prepared today along with chicken curry and it got over past noon.
A server at the coffee house asked media persons also whether they needed beef fry with 'parotta' (layered flatbread made from maida flour).
"Everyday beef is served here. But, taking into consideration the importance of the day, why don't you have beef fry today?," he asked.
He also added that there was nothing unusual in serving beef in the canteen.
Legislators who had beef fry in the canteen when the debate against ban on sale of cattle for slaughter in animal markets was progressing included C K Asha (CPI), A Pradeep Kumar and S Rajendran (both CPI-M).
Get the best of News18 delivered to your inbox - subscribe to News18 Daybreak. Follow News18.com on Twitter, Instagram, Facebook, Telegram, TikTok and on YouTube, and stay in the know with what's happening in the world around you – in real time.
| Edited by: Aakarshuk Sarna
Read full article