Kerala Stray Dog Menace: A Look at the Issue in Numbers
Below is the timeline of major incidents of stray dog menace that hit the headlines in national and regional media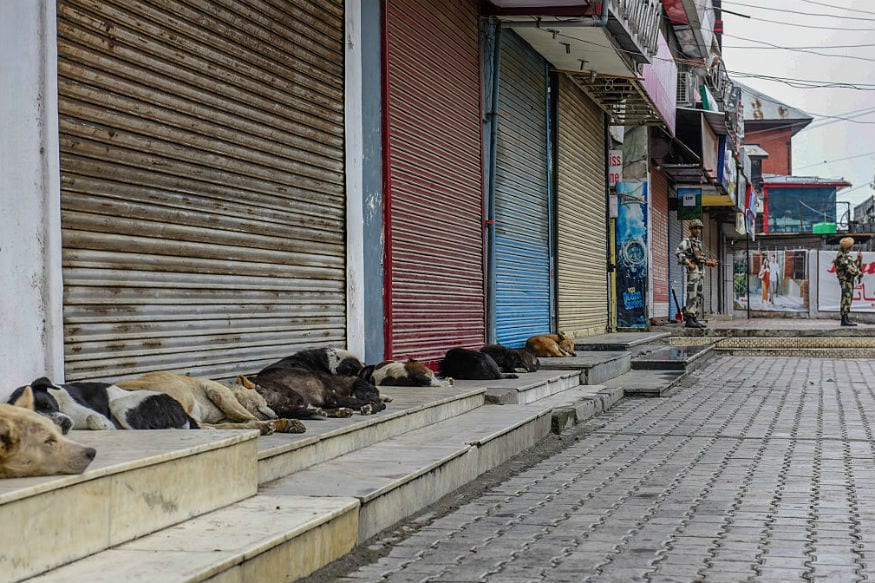 Representative image. (GETTY IMAGES)
New Delhi: The death of a 90-year-old Kerala man who succumbed to dog bite injuries on Wednesday has once again brought back the debate over humans vs strays into the public domain. The state of Kerala has been under the scanner for several months now after reports of dog bites and the subsequent culling of dogs by the government as a preventive measure made it a hotly debated issue on social media and TV debates.
According to a Supreme Court panel there are over one lakh dog bite incidents in Kerala In 2015-16 alone and the state is estimated to have stray dog population of 2.5 lakhs.
Below is the district wise break up of the incidents according to the findings of the Supreme Court appointed panel.
- Thiruvananthapuram (5,948)
- Palakkad (4,916)
- Kollam (3,670)
- Pathanamthitta (2,892)
- Alappuzha (2,967)
- Ernakulam (2,050)
- Thrissur (2,044)
- Kottayam (1,614)
The laws governing stray dogs suggest the following:
- The Prevention of Cruelty to Animals Act forbids the killing of dogs
- There's no law that prohibits feeding street animals
- According to the law, street dogs cannot be beaten or driven away.
- Street dogs can merely be sterlised in the manner envisaged in the Animal Birth Control (Dogs) Rules, 2001. Vaccinated and then returned back to their original locations.
- Persons who are trying to interfere in the work being carried out by the animal right activists can be liable for having committed the offence described in the IPC.
Below is the timeline of major incidents of stray dog menace that hit the headlines in national and regional media.
- AUG 20, 2016: A 65-year-old woman was mauled to death by a large pack on a suburban beach at nearby Kanjiramkulam in the state capital. The hapless woman, Siluvamma, a resident of the coastal belt, was attacked by a large number of stray dogs at Pulluvila beach.
- JUNE 7, 2016: A 10-year-old girl was mauled to death by a pack of stray dogs in Madhya Pradesh's Khargone district
- JAN 12, 2016: A 67-year-old President's award-winning teacher died after a street dog attacked him at a village in Bareilly.
- JAN 8, 2016: A three-year-old boy, Angadbir Singh, was mauled to death by a pack of dogs in Hardkhurd village in Amritsar.
- AUG 4, 2015: A six-year-old boy was mauled to death by four stray dogs when he tripped and fell on them in southeast Delhi's Jamia Nagar.
- APR 15, 2015: A six-year-old girl was attacked and killed by a pack of street dogs at Kakumanu village panchayat in Guntur district.
- JULY 12, 2011: Stray dogs ripped apart a two-year-old baby at a brick construction site in Bagalur in Bengaluru. The child, Prashant, was found dead and mutilated --the dogs tore away portions of his arm and leg.
Get the best of News18 delivered to your inbox - subscribe to News18 Daybreak. Follow News18.com on Twitter, Instagram, Facebook, Telegram, TikTok and on YouTube, and stay in the know with what's happening in the world around you – in real time.
| Edited by: Smrithin Satishan
Read full article