Kerala Women Script History Twice in 24 Hours, Welcome 2019 With Fight Against Patriarchy
In a span of 24 hours, women lined the streets of Kerala to uphold gender equality, while two devotees entered the Lord Ayyappa shrine for the first time after the Supreme Court verdict.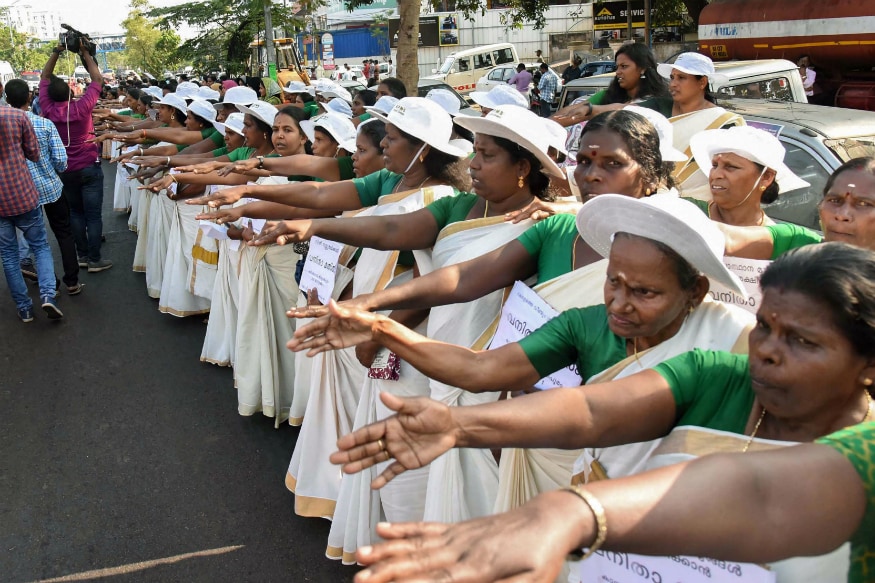 Thousands of women take pledge while participating in the 'women's wall' against communalism and gender discrimination, in Kochi, Kerala, Tuesday, Jan 1, 2019
Thiruvananthapuram: In a historic start to 2019, the women of Kerala gave a befitting response to patriarchy, twice within a span of 24 hours. As an estimated 50 lakh women lined the streets of the southern state from Kasargod to Vellayambalam on Tuesday to uphold gender equality, two women devotees of menstruating age scripted history by praying at the Sabarimala temple, which saw frenzied protests since the state implemented the Supreme Court decision allowing women of all ages to pray at the shrine.
The government sponsored Women's Wall in Kerala turned out to be significant in terms of massive women's participation. The 15-minute event was held on a 620 kilometre stretch to uphold gender equality and safeguard renaissance values against the frenzied protests barring implementation of SC verdict allowing women in all age groups pay obeisance at the Lord Ayyappa shrine in Sabarimala.
The event saw hardly any protests, except at Chettukund in Kasaragod district, where unidentified people hurled stones at the participants.
[caption id="attachment_1988709" align="alignnone" width="875"]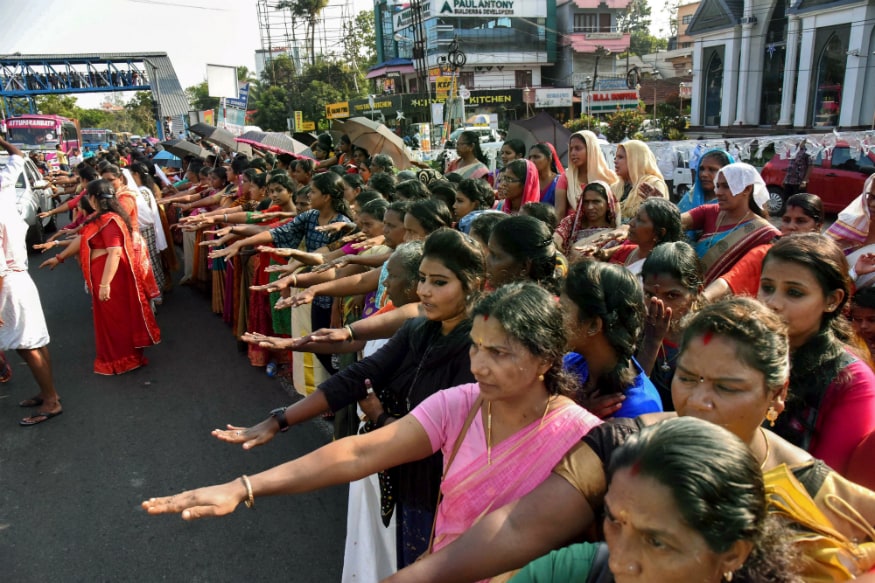 A nearby paddy field was put to fire for heightened mob rage. This incident ended up in both the BJP and the CPM pick up fight between each other. The BJP-NSS organised Ayyappa Jyothi held on December 26 as well was subjected to violence in the Anoor area marking the Kannur-Kasaragod border.
Get the best of News18 delivered to your inbox - subscribe to News18 Daybreak. Follow News18.com on Twitter, Instagram, Facebook, Telegram, TikTok and on YouTube, and stay in the know with what's happening in the world around you – in real time.
Read full article