GET Stock

Quotes



Metro Man Sreedharan Rejects Row over Exclusion, Says PM's Security Important
A day after reports that E Sreedharan won't be sharing stage with Prime Minister Narendra Modi during the inauguration of Kochi Metro on June 17, the "Metro Man" visited the Palarivattom station and checked last-minute preparations.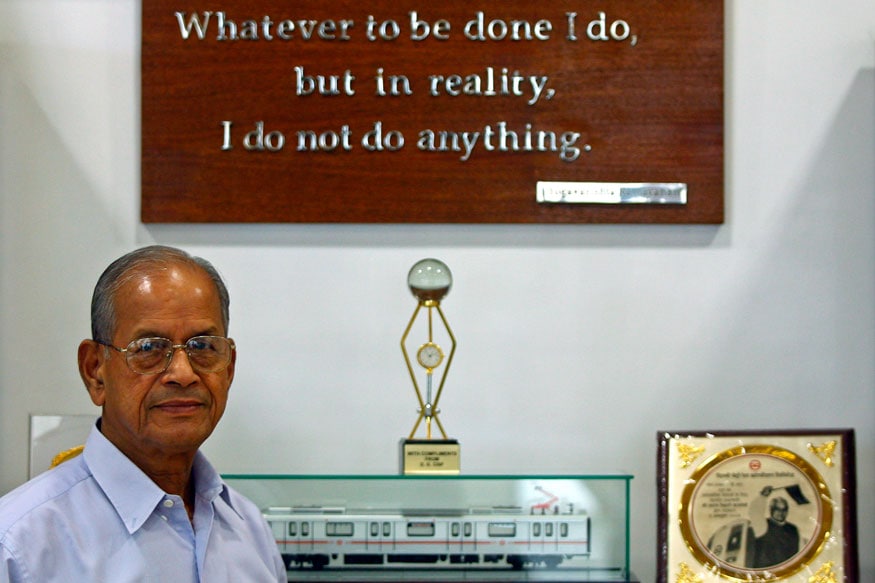 File photo of 'Metro man' E Sreedharan. (Reuters)
Thiruvananthapuram:
Metro Man E Sreedharan has refused to be drawn into the controversy over him not being invited for the inauguration of the Kochi Metro, saying the security of Prime Minister Narendra Modi is more important.
"There is no need to make this into a controversy. The security of the prime minister is important and has to be done according to what the agency says," Sreedharan told reporters in Kochi on Thursday. "Ï am not sad."
Sreedharan , who is the principal advisor to the Kochi Metro project, was seen in the morning making last minute checks ahead of the inauguration by Prime Minister Narendra Modi on June 17.
His omission by the PMO from the list of dignitaries for the inauguration was seen as an insult by may sections to a man who spearheaded not just the Kochi Metro, but also the Kolkata Metro, Delhi Metro and Konkan Railway projects and had become famous as 'India's Metro Man'.
Earlier, the communique received by the Kochi Metro from the PMO didn't have the names of Sreedharan and Elias George, Director, Kochi Metro Rail Ltd.
"The final list is made by the PMO (Prime Minister's Office). We have no role in this," Elias George had said, according to news agency IANS.
The PMO's decision not to have Sreedharan on the list of guests has met with severe criticism. People took to social media, chastising the PMO's move for "ignoring the man behind the success of Metro".
Opposition leader Ramesh Chennithala had said the inauguration of Kerala's dream project, Kochi Metro, should have been conducted without any controversies.
Kerala Chief Minister Pinarayi Vijayan wrote to the PMO, asking it to include the names of aforementioned dignitaries for their efforts in building the Kochi Metro infrastructure.
Also Watch
| Edited by: Ananya Chakraborty
Read full article