'Krishnam Vande Jagadgrum' has a good opening
Hitting 1,000 screens on Friday 'Krishnam Vande Jagadgrum' recorded a 10 crore collection.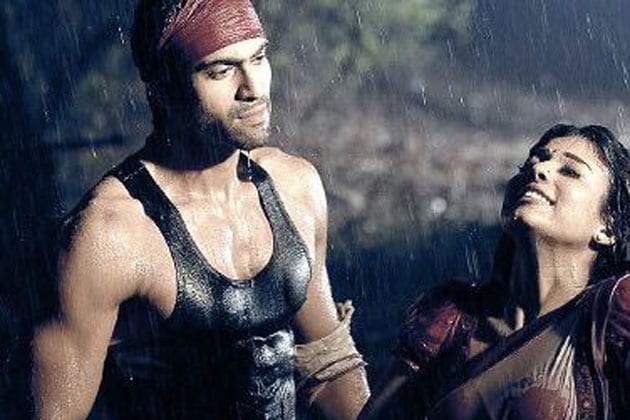 Hitting 1,000 screens on Friday 'Krishnam Vande Jagadgrum' recorded a 10 crore collection.
Hyderabad: Rana Daggubati better known as Rana, who featured in Telugu movie 'Krishnam Vande Jagadgrum'(KVJ) has reportedly opened to rave reviews and is raking in the moolah at the box-office.
Released in 1,000 screens worldwide on Friday and recorded Rs 10 crore collections at the box office in the first two days the film producer Y. Rajeev Reddy was seen saying that the weekend share of Andhra Pradesh alone touched Rs.4.25 crore.
With overseas market contributing to ticket sales in a big way, the film's collections are likely to cross the Rs.45 crore-mark, according to the exhibitors.
KVJ held exceedingly well on the opening weekend in India and overseas, and the business jumped across all major markets.
The movie has done well even in B and C towns too. Director Krish said he broke the B and C centre shackle this time with ticket sales of KVJ touching new heights, unlike his earlier releases.
In this action-thriller, Rana plays the role of B.Tech Babu and a reluctant theatre actor, who takes on the powerful mining mafia along with his co-star Nayantara who plays the role of a documentary filmmaker.
Krish feels he found the right story to strike a chord with the audiences in smaller towns.
The number of shows have been increased since the movie got a fantastic opening and good audience reviews, he added.
Also, in the United States, the first day collection was more than the first week collection of the last few Telugu movie releases. The collections in 30 locations in the US were $83,840 Friday and $85,678 Saturday. Thus in two days it did a business of $169,518 (Rs.92 lakh).
Get the best of News18 delivered to your inbox - subscribe to News18 Daybreak. Follow News18.com on Twitter, Instagram, Facebook, Telegram, TikTok and on YouTube, and stay in the know with what's happening in the world around you – in real time.
Read full article