GET Stock

Quotes


Lake Pollution: The Art of Doing Nothing And a City on Edge
Nonchalance in response by authorities to the polluted lakes of Bengaluru is threatening to push the IT capital to the brink.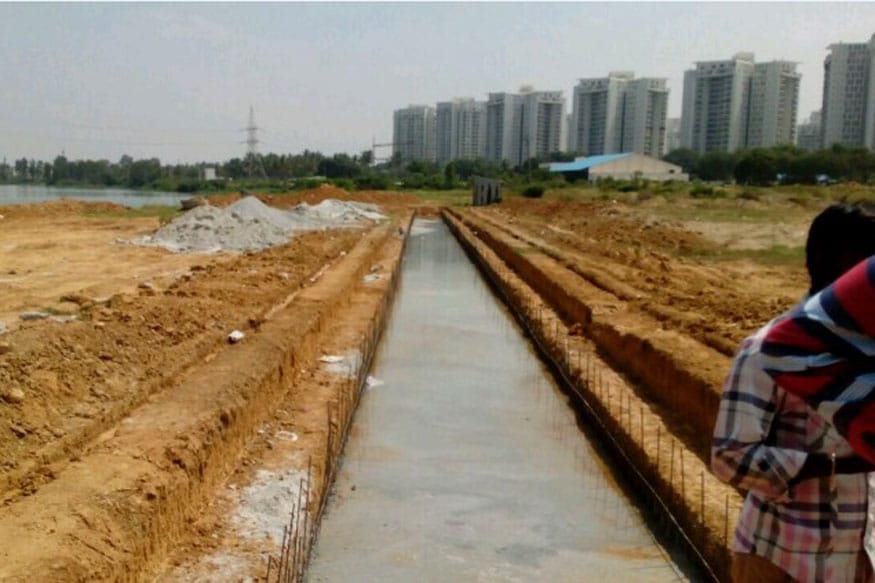 (Image: Network 18)
Bengaluru: Nonchalance in response by authorities to the polluted lakes of Bengaluru is threatening to push the IT capital to the brink.
The heavily polluted lakes are continuing to be encroached upon but the city authorities are yet to respond to the threat.
"When it comes to water pollution, Bengaluru is actually worse off than Delhi," said environmentalist Leo Saldanha, who heads the NGO Environment Support Group, adding, "This city will die soon."
"All lakes are polluted. Nitrate and phosphate poisoning of ground water already prevails across the city. Heavy metal poisoning is endemic in large parts of the city. There are even some areas where arsenic and fluoride has been noticed. And all this – I'm not even talking about surface water, this is part of our ground water stream," he added.
The north-east monsoons have failed this year, not that soft water (rainwater) would be able to flow into lakes even if we had had good rainfall – all storm water drains are blocked, polluted or encroached.
Not doing anything about the problem is the biggest reason for the state of the lakes.
The Legislature Committee on Lakes was appointed only recently to look into the problem. Headed by Assembly Speaker K B Koliwad, it actually got an admission of guilt from at least two builders – one of them a leading tech park – that they have indeed encroached upon lake beds. Two others – one a top Kannada actor, another a hospital built by a senior Congress MLA – have had ample opportunity to go to courts and get stays on their demolitions.
The panel has spent a year and half to identify encroachers and their extents of encroachments, slapped notices on all of them, sought their response, and says it will submit its first report by end-December 2016.
A mall that has been identified by the panel to be removed as an encroachment has claimed this is a "baseless allegation" and if any authority tries to act against it, it could well affect FDI flows into the country as a whole.
In all these cases, neither the committee nor the Revenue Department of the government has been able to actually take action.
Koliwad told CNN News18, "Yes some of the encroachers like Bagmane Tech Park have admitted they have encroached to that extent of land – alternatively, they have offered same extent, or even more, in exchange of that. But we have to consider whether it is acceptable legally or not."
But while his panel's inspections continue, local campaigners point out that small constructions are coming up every day and some are openly filling parts of lakes with debris in areas like Doddabommasandra and Sadaramangala.
There may be some such instances, even if a compound is demolished by officials, they are again put up, admits Koliwad. "I have asked officers to file criminal complaints. My duty is to submit a report, but it is not my duty to execute everything. The executive has to take decisions," he said.
Three months ago, the Bengaluru Mahanagara Palike started off a major demolition drive without notice to residents after flooding in some areas due to encroached storm water drains. While hundreds of buildings of middle and lower middle class families were demolished, the drive lasted a few weeks.
When it was the turn of actor Darshan's home and the SS Hospital in south Bengaluru for demolition, a notice was issued to them instead of bulldozers reaching their doorstep.
"It is extremely frustrating that such large-scale encroachments are happening across the board and the government urgency to remove encroachments is nowhere near where it needs to be. If these are not removed on a war footing, and the lakes rejuvenated immediately, we are looking at a disastrous summer from a drinking water stand-point (sic)," says Ilangovan Kolandaivan, lake campaigner at Whitefield Rising, a community network.
And the offer of land 'exchange' for encroachments does not hold legally, Saldanha points out.
"If you make an exception for Bagmane, then you make an exception for everyone else. Then the whole idea of the committee will collapse. In any case, you can you change geography? This water won't flow somewhere else because you will it to. You need to ruthlessly remove encroachments," says Saldanha.
As it is, the VR Mall on Mahadevapura Road in upmarket Whitefield, identified as encroachment has this to say: As a foreign direct investor in India, we find it concerning that false allegations are made and owner/investor is being troubled when they have abided by every law of the land. This at a time when the stated policy of both the government of India and Karnataka is to attract long-term FDI that helps create new infrastructural facilities and assets and help build 'Smart Cities.'
As expected in all these cases, a "decision is yet to be taken."
No such second thought was entertained however, when the JCBs pulled down homes in unknown Avani Sringeri Nagara, where middle-class homes came down one Saturday morning. Over 2.5 lakh properties have been identified as encroaching some 10,400-odd acres of water bodies by the Legislature panel.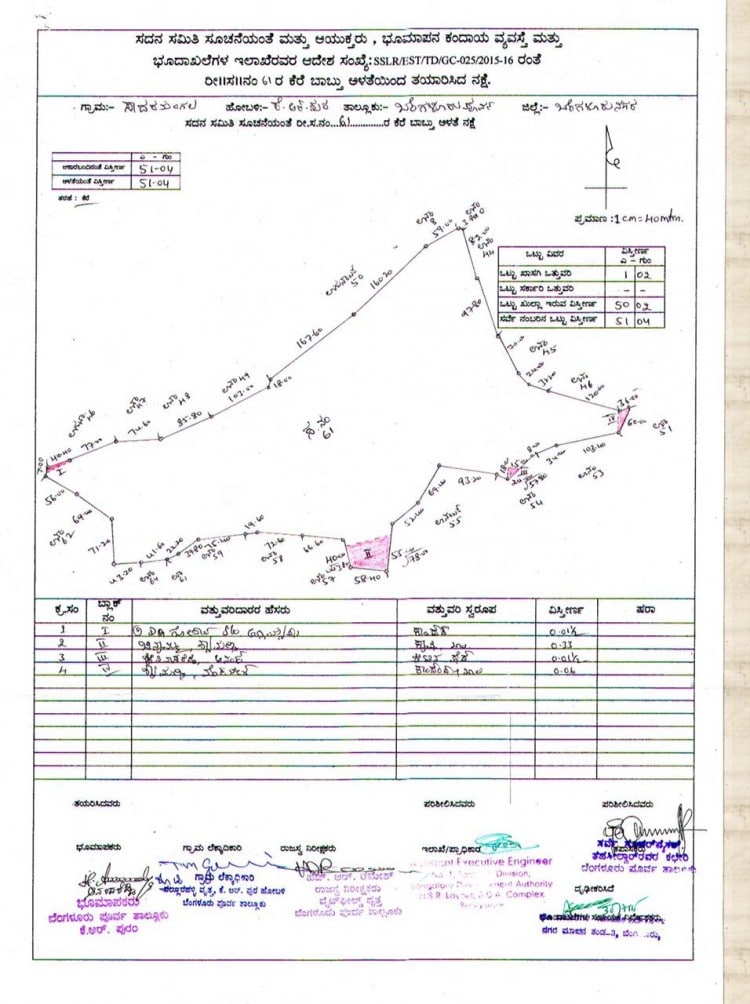 Also Watch
| Edited by: Puja Menon
Read full article