Lalu's conviction shocks RJD, leaders ask Rabri Devi to lead
<p>Rashtriya Janata Dal (RJD) leaders admitted on Monday that their party's future was at stake after a special court convicted its leader Lalu Prasad in the fodder scam.</p>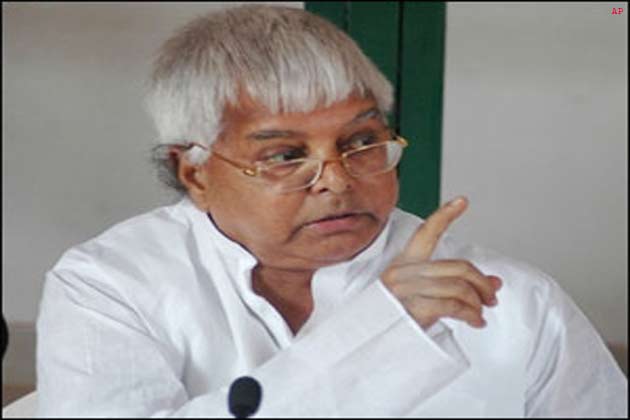 <p>Rashtriya Janata Dal (RJD) leaders admitted on Monday that their party's future was at stake after a special court convicted its leader Lalu Prasad in the fodder scam.</p>
Rashtriya Janata Dal (RJD) leaders admitted on Monday that their party's future was at stake after a special court convicted its leader Lalu Prasad in the fodder scam.
At a time when the RJD was seemingly gaining ground it had lost in the state, the conviction and jailing of Lalu Prasad has come as a major setback to the party.
Party activists and leaders who spoke to news agencies sounded upset and uncertain about the party's future.
Publicly, RJD leaders are putting up a brave face, saying the party was united. Some want Lalu Prasad's wife and former Bihar chief minister Rabri Devi to lead them.
"We are all with Laluji in this time of crisis, the party is united and intact," RJD MP Ram Kirpal Yadav said.
A senior RJD leader, Veena Shahi, urged Rabri Devi to lead the party.
"We know there is no alternate to Lalu but his popularity will increase now among his traditional supporters," she said.
The situation on the ground seems different. After the special CBI court pronounces the quantum of punishment on Thursday, Lalu Prasad is expected to lose his membership of parliament.
A senior RJD leader told news agency that there has been no formal decision on whether a core committee would be formed to look after the party affairs.
"It is not an easy task to resolve, it is a big challenge for the party, its workers and leaders," he admitted.
RJD activists fear that the Congress will now happily dump the RJD and go with Chief Minister and Janata Dal-United leader Nitish Kumar.
"After conviction, Lalu is not in a position to claim to be main rival to Nitish Kumar," another RJD leader said.
In contrast, there is happiness in both the JD (U) and Bharatiya Janata Party (BJP).
Nitish Kumar has refused to say anything on the verdict. "I don't react to court verdicts."
BJP leaders have begun to eye Lalu's support base, particularly the Yadavs who constitute over nine percent of Bihar's 105 million people.
"Our party is the only force to gain (from this development)," BJP leader Giriraj Singh asserted.
JD (U) leaders hope that Muslims, who constitute 16.5 percent of the population, will now be attracted towards their party, in part because of the BJP's prime ministerial candidate Narendra Modi.
Get the best of News18 delivered to your inbox - subscribe to News18 Daybreak. Follow News18.com on Twitter, Instagram, Facebook, Telegram, TikTok and on YouTube, and stay in the know with what's happening in the world around you – in real time.
Read full article