Supreme Court Asks Courts to Lean in Favour of Nation's Economic Interest
The Supreme Court, it seems, has come of age to underline that "economic analysis of law" approach is the best route to embark upon if the judiciary wishes to help the country become a developed economy.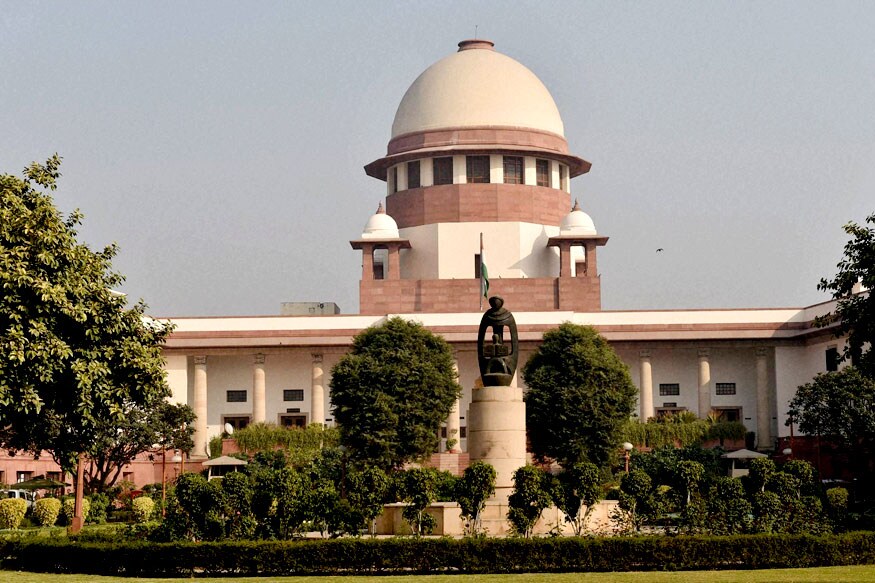 'SC judgement on privacy to enhance citizen's trust in digital services'
New Delhi: The Supreme Court, it seems, has come of age to underline that "economic analysis of law" approach is the best route to embark upon if the judiciary wishes to help the country become a developed economy.
A bench of Justices A K Sikri and Abhay Manohar Sapre, in a significant verdict, has held that economic analysis and economic impact of its decisions must weigh heavily for the courts in cases where major business interests are at stake.
At a time when projects worth thousands of crores of rupees are stuck due to pending litigation, the bench implored upon the courts in the country to acknowledge the interface between law and economics and "lean in favour of economic interest of the nation". It said this interface was much more relevant at a time when India has ushered into the era of economic liberalization.
India has been on road to become a developed economy and policymakers have been making efforts, noticed the bench, as it added: "The judicial wing, while undertaking the task of performing its judicial function, is also required to perform its role in this direction. It calls for an economic analysis of law approach."
The top court emphasised that interface of economics is very strong today, especially when environmental issues and petitions citing such concerns tend to stall business projects.
"There is a growing role of economics in contract, labour, tax, corporate and other laws. Courts are increasingly receptive to economic arguments while deciding these issues. In such an environment, it becomes the bounden duty of the Court to have the economic analysis and economic impact of its decisions," said the bench.
The top court also clarified that it is not suggesting at all that applicability of laws were to be ignored in such cases.
"First duty of the Court is to decide the case by applying the statutory provisions. However, on the application of law and while interpreting a particular provision, economic impact/effect of a decision, wherever warranted, has to be kept in mind," it ruled.
The court said that in a situation where two views are possible or wherever there is a discretion given to the Court by law, the Court needs to lean in favour of a particular view, which sub-serves the economic interest of the nation.
"Conversely, the Court needs to avoid that particular outcome, which has a potential to create an adverse effect on employment, growth of infrastructure or economy or the revenue of the State. It is in this context that economic analysis of the impact of the decision becomes imperative," said the bench.
It further regretted that the Indian judiciary has resorted to economic analysis of law on "ad hoc" basis. "Time has come to consider the inter-discipline between law and economics as a profound movement on sustainable basis," held the bench, seeking an attitudinal change.
The bench also set an example by invoking its extraordinary power under Article 142 to protect a sugar mill from shutting down.
The court ordered for operation of Shivashakti Sugars Limited, whose license was in lurch because it was reportedly situated at a distance less than 15 km from another sugar mill. An old notification said this distance must be more than 15 km.
The bench, however, noted that the factory was set up after taking permissions from authorities and it has made various investments, which included expenditure of Rs 300 crore for establishing the factory, generation of employment of 377 persons on regular basis and indirect employment of more than 7000 persons and setting up of co-generation plant for production of 37 Mw of electricity.
"These factors serve useful public purpose and such economic considerations cannot be overlooked, in the context where there is hardly any statutory violation," said the bench.
Among others, the court also said there is ample sugarcane supply in Karnataka and, in particular, in Raibagh region and, therefore, there would be no adverse effect on the operation of any other sugar mills.
"Even if we find some technical violation, the aforesaid factors demand this Court to exercise its power under Article 142 of the Constitution of India. This Court would be inclined to do so in the instant case which is a fit case for exercise of such powers keeping in view the equitable considerations and moulding the relief," noted the bench, granting its go ahead to the mill.
Get the best of News18 delivered to your inbox - subscribe to News18 Daybreak. Follow News18.com on Twitter, Instagram, Facebook, TikTok and on YouTube, and stay in the know with what's happening in the world around you – in real time.
Subscribe to Moneycontrol Pro and gain access to curated markets data, trading recommendations, equity analysis, investment ideas, insights from market gurus and much more. Get Moneycontrol PRO for 1 year at price of 3 months. Use code FREEDOM.
| Edited by: Huma Tabassum
Read full article