Loans Up to Rs 1 Crore in 59 Minutes: PM Modi Woos Small Businesses Ahead of Elections
The Prime Minister said Goods and Services Tax (GST)-registered MSMEs would get 2 per cent rebate on incremental loan of up to Rs 1 crore.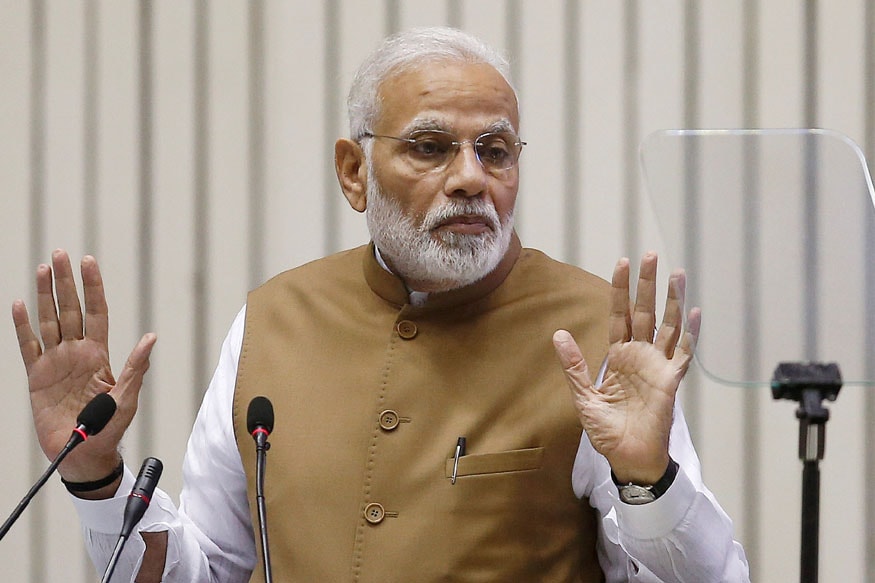 File image Prime Minister Narendra Modi.
New Delhi: Prime Minister Narendra Modi on Friday unveiled a dozen measures to support small and medium-sized businesses on Friday as he aims to woo a large voting bloc ahead of the assembly polls to five states, as well as the Lok Sabha elections next year.
The decisions included making finance available to small businesses swiftly and without hassle at attractive rates at a time many are complaining of a liquidity crunch. Loan requests for up to Rs 1 crore from small businesses will be approved in principle in just 59 minutes.
Those businesses which are registered for goods and services tax (GST) will get a 2% subsidy on interest. Exporters will get a 5% interest rate subvention, up from 3% now, on pre- and post-shipment credit.
Other major decisions like increasing mandatory purchases of products from MSMEs (Micro, Small & Medium Enterprises) by state-run companies, making labour-law compliances easier, reducing government inspections of factories and simplifying environmental protection norms were also announced by the Prime Minister at an event in the capital.
To rid the sector of inspector raj, Modi said inspections of factories in the sector will be sanctioned only through a computerised random allotment and inspectors will have to upload reports on portal within 48 hours. "No inspector can now go anywhere. He will be asked why he went to a factory," he said.
Easing compliance with environmental rules, MSMEs will need single air and water clearance and just one consent to establish a factory.
MSMEs will have to file just one annual return on eight labour laws and 10 central rules, he said, adding that an ordinance has been promulgated to simplify levy of penalties for minor offences under the Companies Act.
Calling the measures a "Diwali gift", Modi said the move will help generate employment in the sector. The MSME sector is the second-biggest job provider in India after farming, the PM said.
"I believe that small enterprises will give a new form and shape to the country's industrial revolution and build the foundation of technology-driven clean business," Modi said, starting a 100-day "support and outreach" programme for small businesses.
The fast-track loan initiative is likely to be led by government-run lenders such as State Bank of India and Punjab National Bank.
"These are very good steps and will address the problem of funds for the sector," SC Ralhan, president of a local manufacturers' body in the northern district of Ludhiana, known for its garments, auto parts and hand-tools factories, told Reuters.
The announcement is a counter to overtures by the Congress to small businesses, which account for 32 percent of the economy and employ 11 crore people.
Congress president Rahul Gandhi had said in August he would seek to shift the focus of the country's economic policy towards supporting small and medium-sized firms if the party won power in next year's election.
Get the best of News18 delivered to your inbox - subscribe to News18 Daybreak. Follow News18.com on Twitter, Instagram, Facebook, Telegram, TikTok and on YouTube, and stay in the know with what's happening in the world around you – in real time.
Read full article