London 2012 synchronised swimming: 10 things you should know
Here are the top 10 interesting facts about Synchronised swimming and the London 2012 synchronised swimming doodle.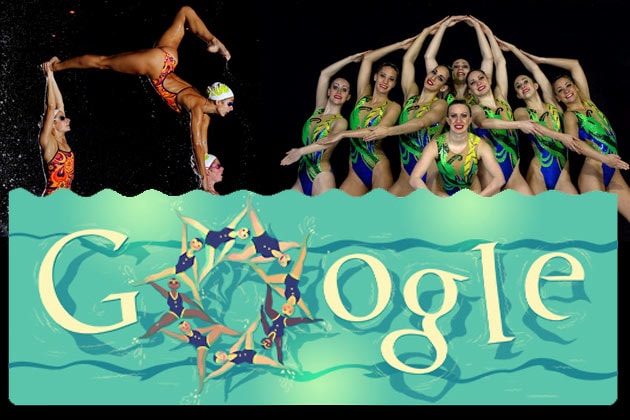 Here are the top 10 interesting facts about Synchronised swimming and the London 2012 synchronised swimming doodle.
New Delhi: To mark the 9th day of the ongoing London 2012 Olympics, Google posted a doodle on its homepage, which is dedicated to Synchronised swimming. Here are the top 10 interesting facts about the London 2012 synchronised swimming doodle and Synchronised swimming events:
1. Synchronised swimming is one of the two Olympic sports that is exclusive to women (rhythmic gymnastics is the other) and a team of eight syncronised swimmers get together for a circular formation to replace the first 'O' of the Google logo floating in a pool.
2. Interestingly, synchronised swimming began as a sport for men in the 19th century and made its Olympic debut in Los Angeles 1984. But it was because of an Australian swimmer Annette Kellerman who toured the United States performing water acrobatics which were very popular. The interest in her performance triggered the birth of the sport.
3. London 2012 synchronised swimming doodle is the tenth Google doodle during the ongoing Olympic Games and only the second on synchronised swimming in the history of Google doodles. The first synchronised swimming doodle was posted on August 24, 2004 during the Athens Olympics.
4. Russia has won the most golds in Olympic synchronised swimming followed by USA.
5. Synchronised swimming is a mix of swimming, dance and gymnastics that is performed to music from underwater speakers.
6. In the Olympics, duets or teams of eight swimmers perform short routines to musical accompaniment. Synchronised swimming is considered to be the most glamorous of all the Olympic sports.
7. The rules of synchronised swimming dictate that the swimsuits worn by the athletes cannot be transparent and participants cannot wear swimming goggles or other additional clothing, though a nose clip made of hard plastic or wire with a thin rubber coating is allowed.
8. There are two synchronised swimming medal events at London 2012 - duet competition and team competition.
9. There are 104 participants for the synchronised swimming events. Only eight countries participate in both the events and the other 16 countries compete in only the duets event.
10. The area used for Synchronised Swimming is 30m long, 25m wide and 3m deep.
Get the best of News18 delivered to your inbox - subscribe to News18 Daybreak. Follow News18.com on Twitter, Instagram, Facebook, Telegram, TikTok and on YouTube, and stay in the know with what's happening in the world around you – in real time.
Read full article