'Loosegalu' is bold attempt for me: Actor Sri Murali
"I needed to break away from the same old roles and the role in 'Loosegalu' is a bold attempt from me," Sri Murali.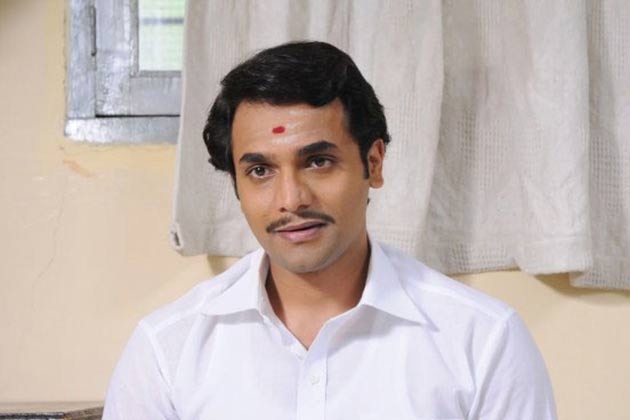 "I needed to break away from the same old roles and the role in 'Loosegalu' is a bold attempt from me," Sri Murali.
Actor Sri Murali, who gave us hits like 'Chandra Chakori', 'Kanti' and 'Chanda Banda' seems to be tired of the same old routine act and is now wanting to do an out-of-the-box role. So, the actor will be seen as a drug addict in his next film, 'Loosegalu'.
"I needed to break away from the same old roles and the role in this film is a bold attempt from me," he says.
Though the title, 'Loosegalu' is quite peculiar, there will be no loose talks in the film, says the actor. "Let people not go by the title because it is a movie which gives you a lot of messages," reveals Murali, adding, "In every human being there is a childish nature and expressing it is a different experience altogether as there is a point where you can vent out your anger while still remaining funny. To me this film will be one of its kind which has never been attempted before in Kannada cinema".
This out-and-out comedy film will see Murali in a new avatar with curly hair and in an underwear.
",'Loosegalu' is a dark comedy and has given scope for a complete change in my look. It is also a challenge to my acting. What else can an actor ask for?," asks Sri Murali who hogged the limelight doing films as a hero but is now settling with multistarrers with Akul Balaji, Sreeki, Rekha and Aishwarya Nag also being part of the film.
"Though with other actors around, the character, which I portray with a new young look, is something I have never tried before. Being a part of this film, I am sure I will be recognized among others," he says.
But it is a different case with 'Nande', which is yet to see its release even after two-and-a-half years. "I am safeguarding my baby 'Nande'," he says. He adds, "I am aware that the film has been delayed beyond a limit. We want to do a thorough homework before we come to theatres. In fact, even after the complete shoot is done, we have added new scenes because we thought it will be a surprise package".
As an actor he realizes that it is a risk to keep a movie in hand and not releasing it. So the makers of the film are planning to change the title. "People have only heard about the 'Nande' title, which I am sure they would have forgotten knowing it is taking time to release. So we are planning to change the title as we felt that we can't have the same title after so many years in the making," he explains.
Sri Murali, who has been struggling his way up as he had a series of flops at the box office. His absence for a long time has created rumours about his film career ending.
Not losing hope,the actor says, "I am entering into other business ventures, which needed my time. But as far as my films are concerned, I think ten times before I sign a project because in future nobody should say that I made the wrong choice. But at the same time, I have worked hard in my previous films too. I may sound rude but people should realize that it is not only the actor who does all the mistakes but it is also others around him who should be blamed. Sometimes I am actually helpless as even after I do justice to my roles, there are other factors for the film not doing well," he concludes.
Get the best of News18 delivered to your inbox - subscribe to News18 Daybreak. Follow News18.com on Twitter, Instagram, Facebook, Telegram, TikTok and on YouTube, and stay in the know with what's happening in the world around you – in real time.
Read full article