West Bengal: District court rejects Transport Minister Madan Mitra's bail prayer
Judge Kallol Das at the City Sessions Court in Kolkata rejected the bail plea of Mitra.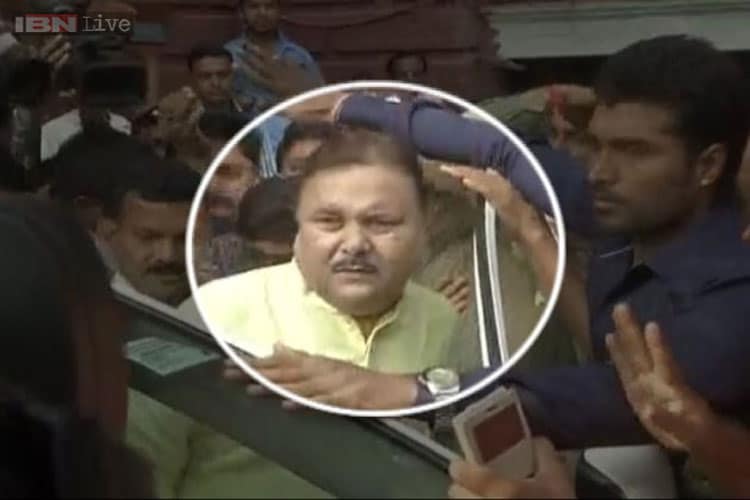 Judge Kallol Das at the City Sessions Court in Kolkata rejected the bail plea of Mitra.
Kolkata: A city court on Monday rejected the bail prayer of West Bengal Transport Minister Madan Mitra who was arrested by CBI on the charge of complicity in the multi-crore rupee Saradha chit fund scam.
Judge Kallol Das at the City Sessions Court in Kolkata rejected the bail plea of Mitra.
Praying for Mitra's bail on medical grounds, his counsel Milon Mukherjee submitted that the minister was ailing and had been in custody for 165 days.
He stated that Mitra was being treated at state-run SSKM Hospital.
Alleging that CBI was making a shoddy investigation and that there was no surety when the trial would commence, Mukherjee stated that there was no reason for keeping Mitra in custody. He has been in judicial remand following a stint in CBI custody after his arrest on December 12.
He stated that the allegation was that Mitra had been present at a Saradha Group programme at Netaji Indoor Stadium, that he had allegedly asked people to invest in Saradha Group and that he was the leader of Saradha Group employees' union.
Mukherjee further submitted that most of the other accused in the same case, including Saradha Group chairman Sudipta Sen, his close associate Debjani Mukherjee and others had been granted bail.
The counsel prayed that bail to Mitra be granted and that any condition imposed by the court was acceptable.
Opposing the bail prayer, CBI counsel K Raghava Charyulu submitted that investigation into the larger conspiracy in the matter involving alleged loot of over Rs 2,500 crore of public money and into the money trail to discover where and how this huge amount was siphoned off was on and releasing Mitra on bail at this stage would severely hamper the probe.
Charyulu claimed that there could be little reason for keeping Mitra in hospital as there was no need for any surgery and major treatment and that he needed only medical supervision.
He prayed that the court direct that doctors from All India Institute of Medical Sciences be asked to examine the minister so as to assess his medical condition.
He submitted that Mitra, being a minister in West Bengal Cabinet and a leader of several unions, including one of SSKM Hospital where he is currently lodged, was very influential and if released on bail, witnesses might be intimidated and investigation affected.
Get the best of News18 delivered to your inbox - subscribe to News18 Daybreak. Follow News18.com on Twitter, Instagram, Facebook, Telegram, TikTok and on YouTube, and stay in the know with what's happening in the world around you – in real time.
Read full article