'Mummy and Me' tackles generation gap issue
But the subject has been touched several times in Malayalam films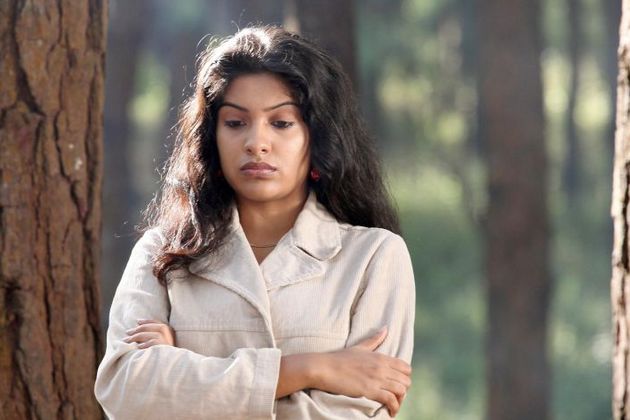 But the subject has been touched several times in Malayalam films
Mummy and Me by director Jithu Joseph has a promising start. The post release reports carried a promise however it is slow in pace and doesn't seem to differ from its precedents. It's family film and touches the generation gap issue like many before.
The film starts off introducing the cast and the family of Mukesh, his wife Clara (Urvashi), daughter Jewel (Archana Kavi) and kid brother Jokuttan (Jeevan). Kavi is a typical college-going teenager – carefree, rebellious and brash.
The film showcases generation gap, with the mother getting angry for every antic of her daughter Kavi (this happens constantly). It sometimes irritates because almost every antic is an inflammable one. Jeevan plays Kavi's brother and he is the one setting off the giggles. Mukesh supports Kavi through her confrontations with Urvashi. Kunjako Boban is Kavi's family friend, college mate and secret admirer.
Miss Popular as she is, the spate of cat-fights between mother and daughter makes Kavi find friends on the Internet. She meets Ameer, a fashion designer on the Net. He has no profile picture nor has he been seen in public. This unseen designer offers free advice to Kavi and transforms her into a different avatar and she goes on to win hearts.
But the parents, too, take the effort and visit a psychiatrist (Anoop Menon) as they cannot take it. Now its reformation time on both ends. It's the end of fights and now their home becomes heaven on earth rather than a daily battlefield.
Kavi falls for this unseen Ameer, and Kunjako Boban gets a heart break. However he stands by Kavi as a friend. Watch the film to know if Kunjako's heart is mended, whether Kavi maintains the consistency in her angelic behaviour, and who Ameer is.
The director Jittu seems have lost track with the narration post the Internet twist in the film. He knows his craft however fails to organise it successfully.
The camerawork has beautifully captured the serene flora however a change of lens at times could have caught the things even more beautifully.
The dance choreography is the usual and doesn't stand out. The music by Sajo Jose is hummable especially the recollection song and first track between Kunjako and Kavi.
Kunjako seems to be making bad choices again; he must understand he is the selling point of the film and not just another supporting actor. He looks good with stubble. But he has been playing these kinds of roles forever and it's time to move on from the college student and love stricken characters and experiment with an image makeover. In the film, he has done nothing different or commendable.
Archana Kavi is fresh from the success of Neelatamara, a role which could easily make her win the debutante actress award. In Mummy and Me, Kavi seems to be going in the reverse. She sounds nagging, doesn't want to act in certain scenes and looks like she is doing a chore. To top it all, her make-up is so bad in certain scenes that the dusky beauty doesn't even look presentable. The costume designer and make-up artiste seem to have sleepwalked through the schedule. Kavi also has done nothing commendable.
Urvashi is a face we have seen over the years and holds the film on her shoulders, as she is the only one who has done justice to her role. She makes you laugh, cry, hate and feel sorry.
The others in the cast include Lalu Alex, Chari, Anoop Menon, Sudheesh, Janardhanan, Jeevan, Arun and Suresh Gopi in a cameo.
The film is produced by Joy Thomas under the banner Jithin Arts.
Overall, when the subject has been touched several times, the script should have allowed things to be different and not just go on again mouthing the same lines and showing the same sentiment. However, filmmaking is a laborious and expensive task, so salute to the crew and cast of Mummy and Me.
Lyrics: Vayalar Sharat Chandra Varma; Cinematography: Vipin Mohan; Editing: V Sajan; Art Direction: Sabu Ram; Costume: S B Satheeshan.
Get the best of News18 delivered to your inbox - subscribe to News18 Daybreak. Follow News18.com on Twitter, Instagram, Facebook, Telegram, TikTok and on YouTube, and stay in the know with what's happening in the world around you – in real time.
Read full article