Malegaon case: Three more Army men under scanner
The three are being questioned by Anti-Terrorism Squad.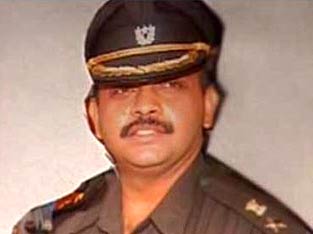 The three are being questioned by Anti-Terrorism Squad.
New Delhi: Two non-commissioned officers and one junior commissioned officer of the Indian Army are being questioned by Anti-Terrorism Squad in connection with the Malegaon blast case.
They have been rounded up for their links with Lt Colonel Purohit, one of the prime accused in the case.
The three men were working under Lt Colonel Purohit at the Military Intelligence Unit or Liaision Unit in Deolali, Maharashtra, where Purhohit was posted a year ago. The interrogation is being held in the presence of Army officers in Mumbai.
The job of the Liaison Unit was to keep an eye on Army personnel posted at Deolali.
ATS officials claim Purohit brought the other main accused - Sadhvi Pragya Thakur's - organisation Vandemataram Samiti and the right wing organisation, Abhinav Bharat, together. Purohit also initiated self-styled guru Dayanand Pandey into Abhinav Bharat.
He wooed disgruntled RSS and Bajrang Dal men into joining Abhinav Bharat to fight elections along with helping with the setting up of an Armed wing.
Get the best of News18 delivered to your inbox - subscribe to News18 Daybreak. Follow News18.com on Twitter, Instagram, Facebook, Telegram, TikTok and on YouTube, and stay in the know with what's happening in the world around you – in real time.
Read full article