MAMI comes to a close
The eight day long Mumbai Film Festival was truly a rocking affair!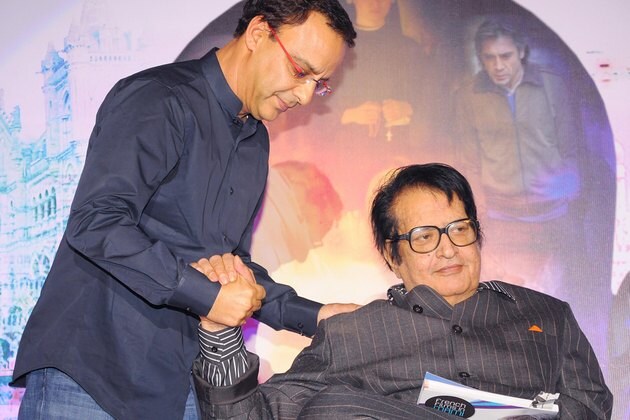 The eight day long Mumbai Film Festival was truly a rocking affair!
It was a festival, alright. For eight days, passionate film lovers ran down the stairs, queued up outside audis, grabbed sandwiches, coffee and popcorn on the go, and even fought their way through, to do what they love doing best, watching the best movies around the world.
There were few who managed to catch as many as 40 movies in the 8-day span. Like Ajay Sharma, Marketing Manager of a firm, says he takes eight days off every year to watch movies. "I come here at 10 every day and go home by 1 in the morning. I catch 4 shows a day. I wish I could watch more," he says.
The festival had 215 feature films, 15 documentaries, 24 short films and over Rs. 1 crore in prize money. The highlight of the festival was a Japanese retrospective which had about 49 movies, out of which five were in the competition section.
All good things come to an end, so MAMI came to a close on Thursday. The closing ceremony was anchored by actors Fardeen Khan and Raima Sen. The do, attended by Yash Chopra, Vidhu Vinod Chopra, Sudhir Mishra, Girish Kasarvalli, Ashutosh Gowarikar, Satish Kaushik, Om Puri, Shriram Raghavan, Akbar Khan etc.
The life time achievement award was given to veteran actor Manoj Kumar and 3 time academy award winner veteran film-maker Oliver Stone. Vidhu Vinod Chopra who handed the award to Manoj Kumar, said, 'Young people should honour tradition and this man here is our tradition." Manoj Kumar, in his speech, said that he is honoured to have received the award. Addressing Oliver Stone, he said, "Oliver was Oliver Stone till he came to India, and now he's become a Precious Stone."
Oliver Stone, who was given the award by Yash Chopra and Jane Campion, said that he is really happy to have received the award. "India has great culture. You make great movies and I am truly honoured," he said.
All awards were announced and awarded at the closing ceremony. The awards included the Golden Gateway Award for the best film in the international competition category given to a Turkish film, Majority, directed by Seren Yuce. The Silver Gateway Award Jury Grand Prize in the international competition went to a film from Denmark, R. This film is directed by Michael Noer and Tobias Lindholm. The SGA for best director was presented to Thai director Anocha Suwichakornpong for her film Mundane History. The SGA best actor award was given to Bartu Kuckukcagayan in Majority. The audience choice SGA went to Spanish film, Biutiful.
The young critic's award went to Peruvian film, Octubre.
The closing ceremony ended with the screening of Robert Schwentek's Red.
Get the best of News18 delivered to your inbox - subscribe to News18 Daybreak. Follow News18.com on Twitter, Instagram, Facebook, Telegram, TikTok and on YouTube, and stay in the know with what's happening in the world around you – in real time.
Read full article