Man Lynched in Manipur on Suspicion of Stealing Vehicles, 5 Arrested
The incident took place at Thouroijam Awang Leikai area on Thursday.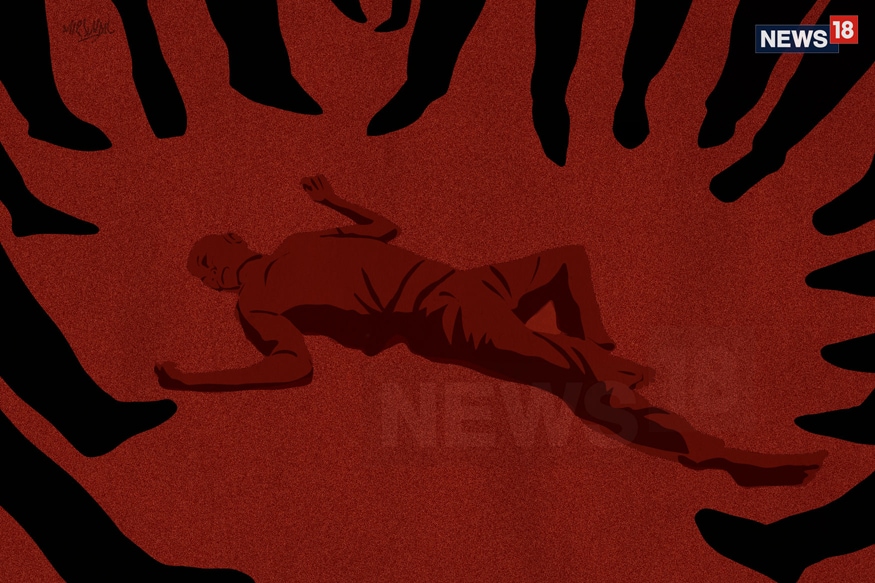 News18 Creative
Imphal: A man has been allegedly lynched in Imphal west district of Manipur on suspicion of stealing vehicles, a senior police officer said.
Five persons have been arrested in the case, he said.
Two associates of the victim managed to escape from the scene, the officer said.
The incident took place at Thouroijam Awang Leikai area on Thursday, Imphal West Superintendent of Police (SP) Jogeshchandra Haobijam said.
Along with four persons, suspected to be involved in the lynching case, an owner of a two-wheeler, who had parked his vehicle in a garage, was arrested on Friday, the SP said.
The reason for arresting the owner of the two-wheeler was not disclosed by the police officer.
The five accused have been booked under various sections of the Indian Penal Code and remanded to police custody for four days by a city court on Saturday.
The Manipur Human Rights Commission took up the case suo motu in connection with the incident and directed the state director general of police to probe the matter and submit a report by September 22.
Locals of Thouroijam village on Friday gheraoed Patsoi police station on Friday, demanding release of the arrested persons.
The spokesperson of a local club of the village said that instead of arresting the two vehicle-lifters, who managed to escape from the spot, the police arrested five persons, including the owner of the two-wheeler.
Get the best of News18 delivered to your inbox - subscribe to News18 Daybreak. Follow News18.com on Twitter, Instagram, Facebook, Telegram, TikTok and on YouTube, and stay in the know with what's happening in the world around you – in real time.
Read full article