Lucknow:
With the nation going crazy over the dreamy photos of Virat Kohli and Anushka Sharma's Italian wedding since Monday night, the one person who made it all happen and look this beautiful finally opened up about organizing the whole event.
Devika Narain, a Lucknow girl known for her high-profile destination wedding assignments, was at the helm of affairs in Italy's Tuscany. Narain, along with her photographer husband Joseph Radhik conceptualised and clicked the most-awaited wedding of the year.
However, it was not an easy job to keep it all under wraps till the last day and even Narain's family wasn't aware of the big ticket assignment that she was working on.
The wedding was kept secret to such an extent that speaking to News18, Pradeep Narain, father of Devika Narain said, "We just came to know half an hour before that our daughter and son-in-law arranged such a big wedding. My son-in-law Joesph called me up in the evening and asked me to congratulate Devika for doing something really big. It was then that we came to know of it."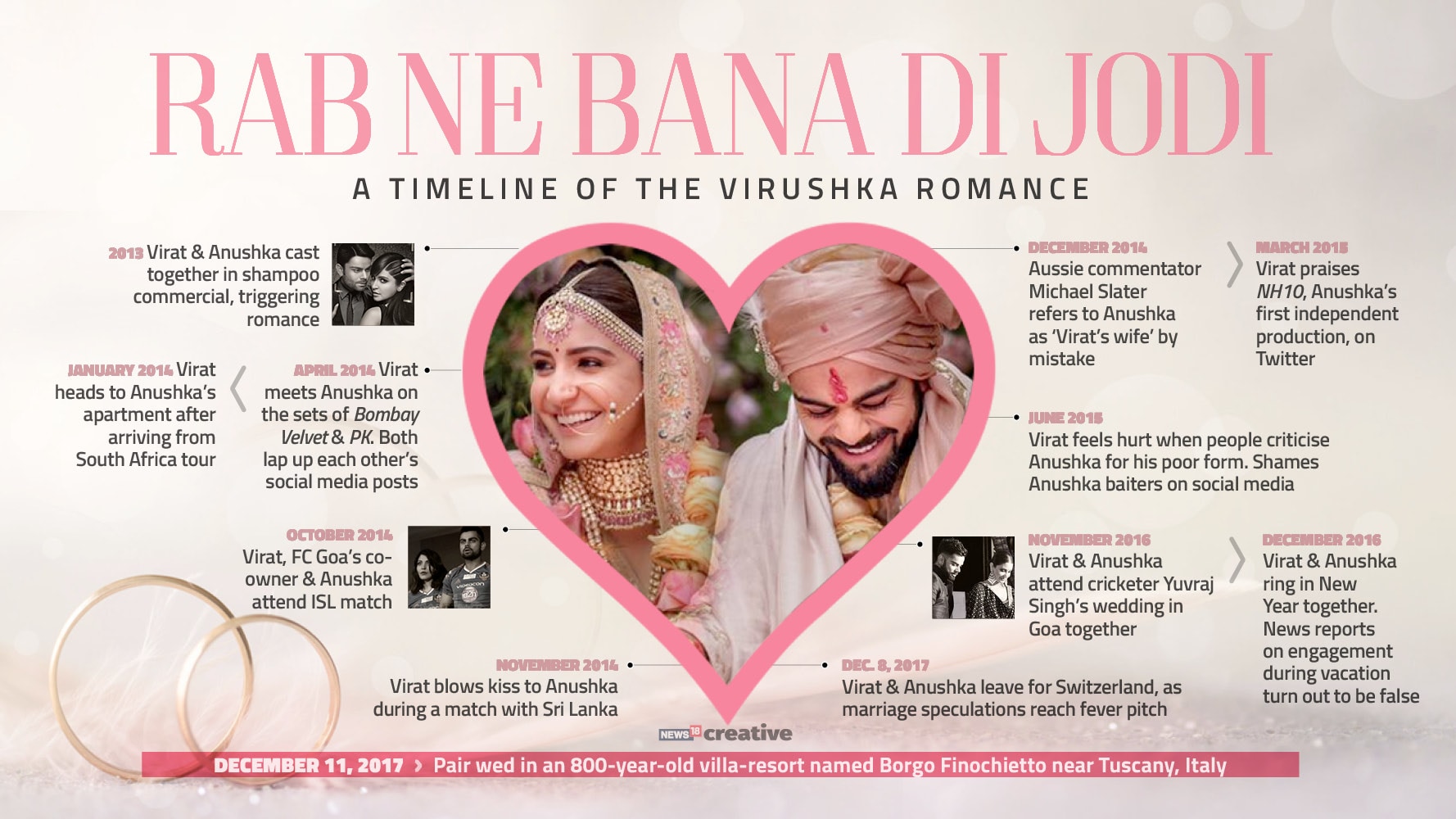 "While we could see Devika and Joesph visiting Italy three or four times in the past six months, we could never guess that this was cooking. No one knew of it until the pictures were finally released on Twitter," said an ecstatic Pradeep.
The proud father narrates Devika's journey saying she had always wanted to get into wedding planning.
Devika Narain with her husband Joseph Radhik at the wedding in Tuscany. (Image: News18)
Born and brought up in Lucknow, Devika studied at the Loreto Convent in Lucknow before going to the prestigious Lady Shri Ram College in Delhi. At one point Devika wanted to pursue a literature degree and become a journalist but destiny had some other plans for her. Soon after her graduation, Devika joined a top wedding planning firm before finally starting her own venture and today she is well-known for high-profile destination weddings.
Before the Virat-Anushka wedding, Narain had earlier planned cricketers Dinesh Kartik and Robin Uthappa's weddings too.
"I am really happy for her," said Pradeep Narain.
Sharing a photograph of Anushka and Virat's wedding, Devika wrote on her Instagram account, "Some days, the whole world conspires to make things right. That you Virat Kohli and Anushka Sharma, it has been an absolute honour and privilege to be a part of your journey."
Devika's husband and award-winning photographer Joseph Radhik also took to Instagram on Monday to say: "Congratulations Virat Kohli and Anushka Sharma. It was an honour to be a guest at your wedding and privilege to photograph it. Thank You. The past week has been one where we have been mouth-shut and we can finally talk about it now."
The Tuscany wedding was attended by close family members and a few friends as the couple wanted it to be a very private affair. The wedding was performed as per Hindu rituals and top fashion designer Sabyasachi Mukherjee designed the wedding ensemble for both the bride and the groom.
Virat and Anushka will now invite their friends and colleagues in separate receptions in Delhi and Mumbai and later go to South Africa to ring in the New Year.