New Delhi:
Early one morning in September, Sarbananda Sonowal, the Chief Minister of Assam, travelled to Hojai from Guwahati. He inaugurated a new railway track there and then proceeded onwards to Dibrugarh, another six- hour journey.
Special teams from the Assam police had fanned out even before the CM left Guwahati to sanitise the route, secure the locations and make sure that the safety precautions for a chief ministerial visit were in place. Coordinating the whole operation was Subashini Sankaran, an Indian Police Service officer, who was appointed as the head of Sarbananda Sonowal's security detail in July.
Subashini is the first lady IPS officer in post-Independence India to be put in charge of a chief minister's security. For someone who doesn't have an IPS family background, Sankaran had to steel herself and break numerous stereotypes, especially in a role which leaves zero scope for error.
"It was a new thing for everybody but people slowly adapted to being comfortable about having a lady police officer as the chief minister's head of security," Subashini said when she met this correspondent at a coffee shop in New Delhi's Khan Market last month.
"When they realized that everyone has to work in the same team the respect levels went up."
Looking after the security of the chief minister – mapping out the routes, coordinating with the teams that provide close proximity protection, briefing and debriefing the personnel – is a full-time job, and 15-18 hour shifts aren't uncommon for Subashini.
In her downtime she reads biographies and listens to jazz and folk music to unwind.
Subashini hails from a South Indian middle class family with roots in Kumbakonam in Thanjavur District of Tamil Nadu. Her maternal grandfather, M. Rajagopalan, started two magazines in the 1950s which are still being published, Motorindia and the Textile Magazine.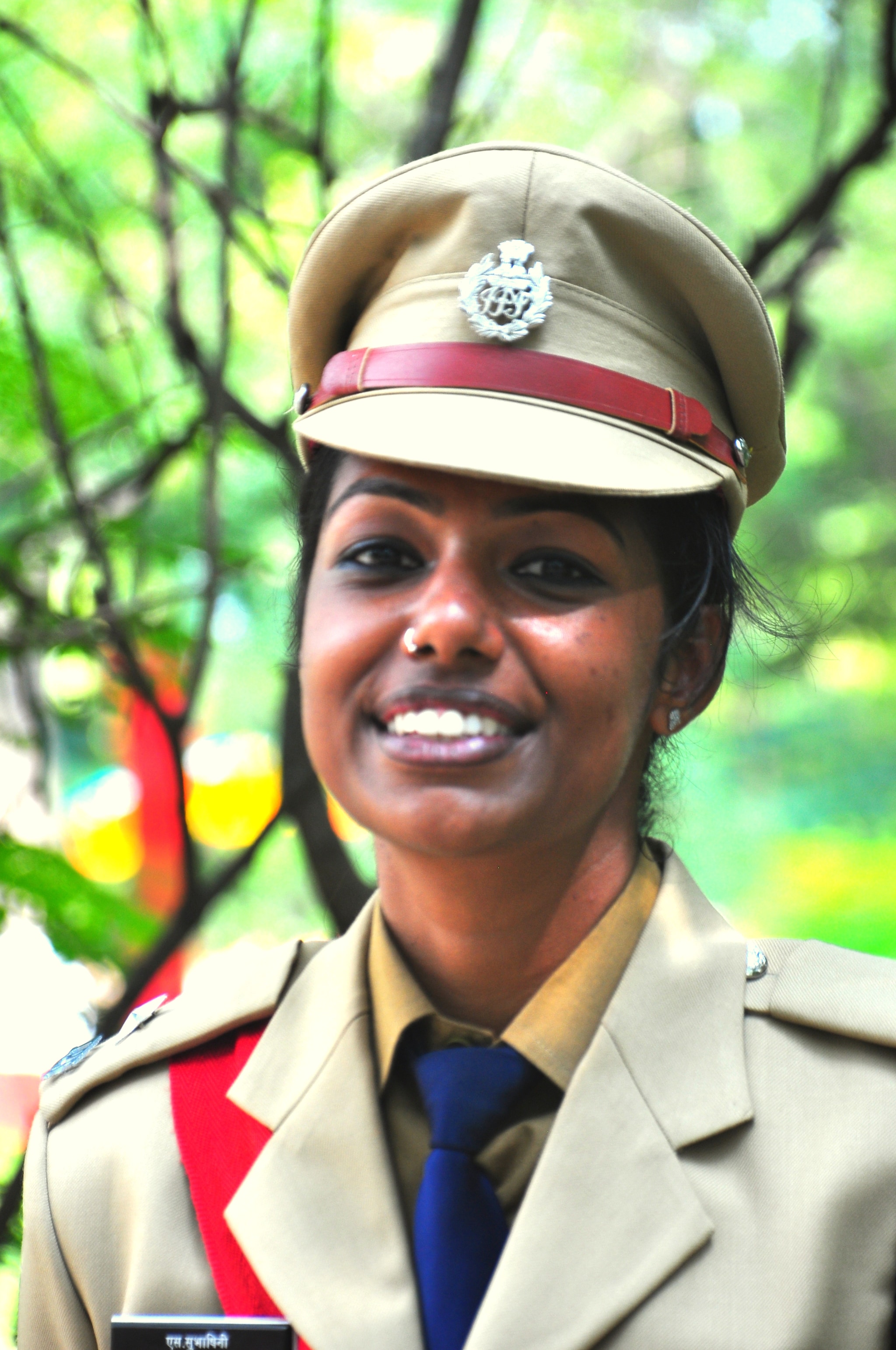 In the 1980s Subashini's parents moved to Bombay, where she did her schooling in Thane and Kalyan and graduated with a degree in Sociology from St. Xaviers. She was adjudged the best student for the year 2005-06.
She joined Jawaharlal Nehru University in New Delhi for a Masters and M.Phil in Sociology. While there she started studying to join the services, despite not having a family background - her father worked in the industrial safety department of a private firm, her mother is a home maker and her sister an entrepreneur in the United States.
She made the cut for the IPS and went for the training programme at the Sardar Vallabhai Police Academy in Hyderabad. She learnt the basics of Indian policing, handling the physical and mental demands that accompany being a law enforcement officer.
Assam was allocated to her based on a system of cadre allocation that depends on personal preference, officer strength in state cadres and many other permutations and combinations.
There is a paucity of women in combat roles and when people see Subashini in the chief minister's entourage they assume she is something other than the chief security officer.
Her uniform – black trousers, white shirt topped by a black blazer – often makes them mistake her for a lawyer! Subashini has a way of dealing with such situations: a polite nod of the head and a smile.
The uniform also helps conceal a weapon, which Subashini carries at all times.
Assam, the largest of India's northeastern states, is a challenging assignment in policing terms. Law & order, counter-insurgency, communal tension, smuggling, wildlife poaching and drug rings are things Assam Police have to contend with. Add to that ethnic strife and the challenges of manning international borders, which helps Assam cops develop a range of security skill sets. This experience was vital for preparing Subashini for her current role as the person responsible for protecting the head of government.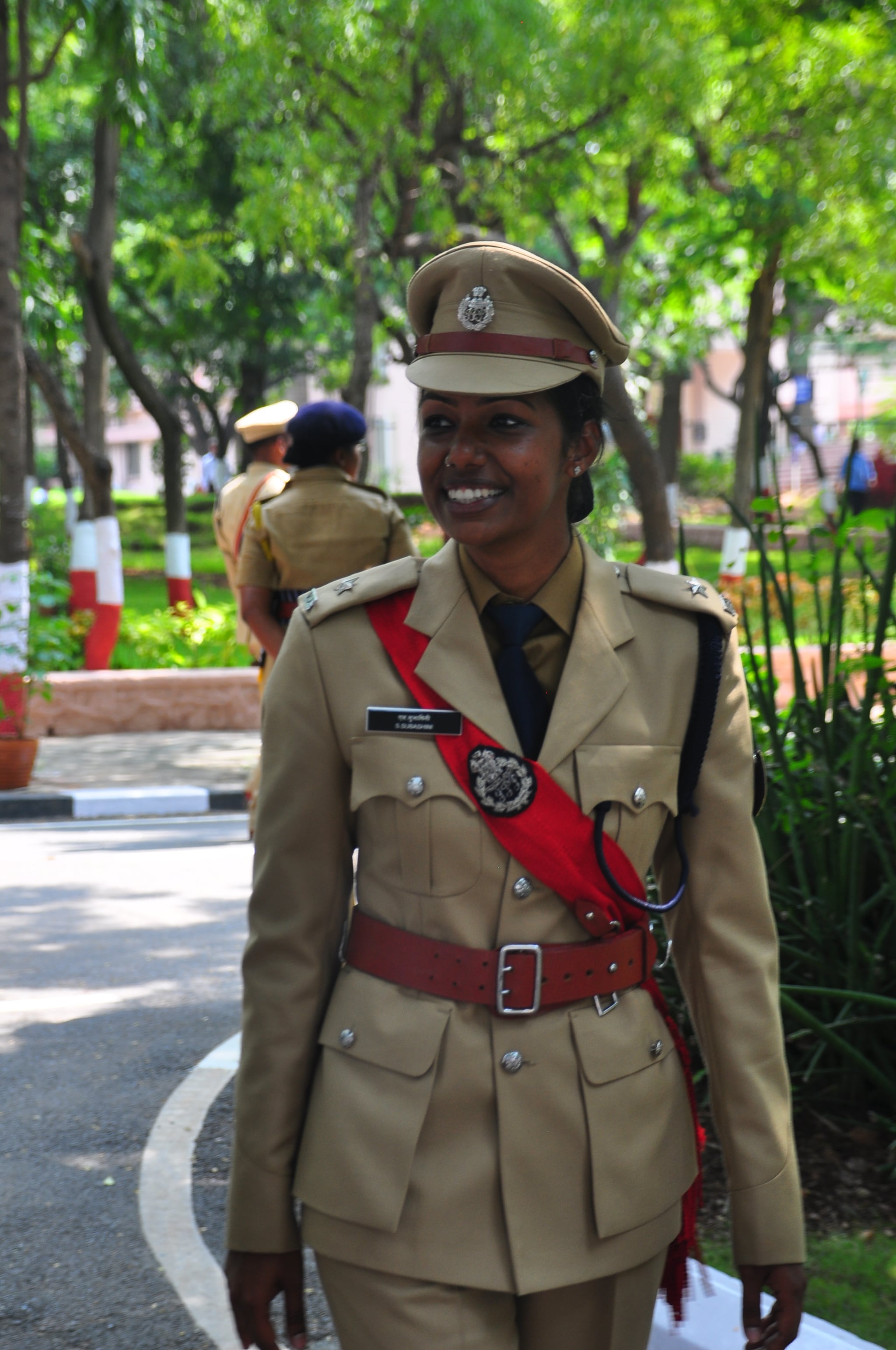 Before her appointment as SP (security) to the chief minister, Subashini was posted to different parts of Assam. She started as an ASP on probation in Azara Police Station in Guwahati.
After this came a posting in Biswanath District followed by stints in Silchar in Southern Assam and Tezpur on the banks of the Bramhaputra River as Additional SP.
Each of these postings offered Subashini opportunities to hone her policing and people-management skills, something she says is very important for law enforcement officials.
After all, people management comes in handy not just with the general public, but in interactions with your own "men" in the force. What also helps is that Subashini speaks fluent Assamese, which she has learnt on-the-go in her four years in the state.
On December 23, 2014 militants from a splinter group of the National Democratic Front of Bodoland massacred 30 tribals in Sonitpur District. Subashini and her team reached the spot in under 20 minutes, given the sensitivity of the situation. Anticipating a law and order situation, the police ensured that the bodies were picked up before it inflamed passions further.
Operation "All Out" was launched by the army and paramilitary forces soon after to flush out militants and the Assam police also participated, going on all-night operations.
But that's not all. While in Biswanath Chariali, Subashini and her team busted a rhino–poaching ring operating out of nearby Kaziranga.
In her Silchar stint she had to deal with the sensitive communal situation there. During the Assam assembly elections in 2016, she was sent to Hailakandi district as superintendent of police, where her task was to ensure peaceful polling, easier said than done in a sensitive district.
The varied postings taught Subashini to do what was needed to maintain law and order. "Talk when necessary, take firm action when necessary," is how she put it. "Lawfully, of course," she added as a caveat.
Her M Phil dissertation at Jawaharlal Nehru University on women and terrorism - she studied the suicide bomber squads of the Liberation Tigers of Tamil Eelam – helped her understand law and order within a broader political and sociological framework.
Women have reacted in different - and encouraging - ways wherever they've encountered her. They have been more confident in approaching the police in the knowledge that a woman officer would be more sensitive to them.
Girls have been inspired by seeing a woman in uniform. A man approached her at one of Sonowal's election meetings and told her that his daughters were thrilled to see her and inspired by her.
Subashini did not envisage being a role model, but she says that if it helps to empower girls and break gender stereotypes, it is something she's happy with.