Meet the bookie with bets worth Rs 15,000 crore on Lok Sabha elections
Less than three kilometers from Parliament House, he lives in a spacious 3-bedroom flat in one of the most elite residential areas of New Delhi.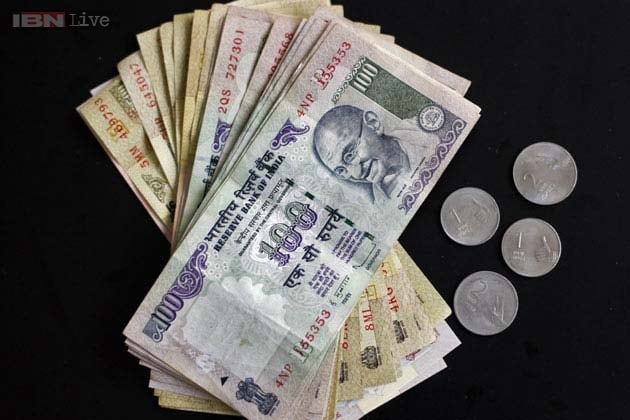 Less than three kilometers from Parliament House, he lives in a spacious 3-bedroom flat in one of the most elite residential areas of New Delhi.
New Delhi: Less than three kilometers from Parliament House, there is a spacious 3-bedroom flat in one of the most elite residential areas of New Delhi. It looks like the house of a rich businessman who deals in art and art related things. Paintings of stalwarts like MF Hussain, SH Raza, Raja Ravi Varma and others adorn the walls of his big living room.
But, in reality, Mr Mehta (he does not give his first name) runs one of the largest election betting rackets from this flat. He is very courteous and polite to a fault. He has more than 10 mobile phones on a table in the bed room. He dials some numbers, talks to somebody for a few seconds and disconnects.
His agents spread across north India keep calling him with the news of big bets. He answers their calls, listens with rapt attention and utters a few words in a hushed tone, makes some entries in a small book and keeps it below his pillow.
An outsider may find everything very normal. It is very difficult to discover that you are actually sitting in front of a big bookie, perhaps one of the biggest in India. Except a dozen mobile phones, there is nothing which can arouse your suspicion.
"See I keep just 10-12 mobile phones. I don't talk much on phone. Even if somebody is tapping my phones, that person won't be able to make out anything. I don't keep money here. No money comes here or goes from here. We have a secure place for that. In our business trust is everything," Mehta says.
He also says that these days they also use Whatsapp and Facebook messenger service to make the transactions safer.
He claims that in north India alone, Rs 15, 000 crore is running on the Lok Sabha elections. According to him, Mumbai satta market is the largest with over Rs 30, 000 crore running on the Lok Sabha election and Ahmedabad market is worth another Rs 5000 crore. He puts another Rs 10,000 crore on the satta markets in Bangalore, Chennai, Hyderabad and the rest of India.
"We don't know what will happen on May 16. But, everybody is betting on Narendra Modi. If he wins the PM race, for every Rs 100, the winner gets Rs 110-120 depending on the bet. If Rahul Gandhi wins the PM race, then every person will get Rs 1000-1200 for his or her Rs 100 wager," he says.
If SP chief Mulayam Singh Yadav makes it to the Prime Minister's office, for Rs 100 wager, you will get over Rs 2000-2500.
According to Mehta, not many are betting on Rahul Gandhi and Mulayam Singh Yadav. "See, because of media hype over Modi, people don't even want to consider betting on the others. Like stock market, it also runs on sentiments. There is no logical or reason," he says.
One can also bet on any Lok Sabha seat. According to him, more than Rs 5000 crore is riding on 50 hotly contested seats across India. Amritsar, where the voters have just determined the fate BJP leader Arun Jaitley and former Punjab chief minister Captain Amarinder Singh, Nandan Nilekani versus Ananthkumar in Bangalore South, Rajnath Singh versus Reeta Bahuguna Joshi in Lucknow, MM Joshi versus Sri Prakash Jaiswal in Kanpur, Milind Deora's Mumbai South and Chandni Chowk in Delhi are some of the top seats on which the people have placed bets worth hundreds of crores.
Mehta says gamblers are not interested in easy seats like Vadodara, Varanasi, Amethi, Rae Bareilly, Gandhinagar etc. According to him, people place bets on the victory margin of Modi, Rahul, Sonia and Advani. However they have no doubt over their victory. He says that nobody is placing bets on Kejriwal or the AAP.
According to him, bets have also been placed on the number of seats the BJP is likely to win. The odds on the BJP wining 200 plus seats are 10-15 paise. For 210 seats, it is 25-35 paise and for 220 seats, 50 paise. The odds go up to 75 for 230-235 seats, 1 rupee for more than 240 seats and Rs. 1.50 for 250 seats.
The odds for the Congress winning more than 50 seats are 25 paise. It is 50 paise for 60 plus seats and Rs 1 for 75 seats. Most bookies predict that the Congress will not cross 100 seats and the bets are as high as Rs 1.50 - Rs 2 for each bet of Rs 1.
According to Mehta, the election betting has hit the IPL betting this season and it is unlikely to recover this year.
What is his personal take on the election outcome and does he place bets? With a broad smile, he says, "No. I don't place bets on anything. I am not a gambler. I have friends in every political party. Personally speaking, for me it does not matter, who wins or loses. It matters a lot for our business."
Is not he worried about the safety of the money? Mehta says, "you can cheat the people only in legal businesses or transactions. You can't do that in illegal businesses and transactions. If you do that you are finished. Here the justice is instant and the consequences could be terrible."
Get the best of News18 delivered to your inbox - subscribe to News18 Daybreak. Follow News18.com on Twitter, Instagram, Facebook, Telegram, TikTok and on YouTube, and stay in the know with what's happening in the world around you – in real time.
Read full article