GET Stock

Quotes


Meet the Fab Four Who Delivered BJP's North-East Blockbuster
Himanta Biswa Sarma, Ram Madhav, Biplab Kumar Dev and Sunil Deodhar of BJP are the masterminds behind the Party's landslide victory in the states of Tripura and Nagaland.
Image for representation only.
New Delhi:
The BJP on Saturday received a major fillip as the election results from three North-Eastern states went its way. The BJP's big win came in Tripura, where it breached the CPI(M)'s bastion and unseated Chief Minister Manik Sarkar, who ran the state since 1998. In Nagaland, too, the BJP made major gains as the BJP-NDPP alliance emerged victorious. News18 looks at some of the key strategists who helped the saffron party on its way to victory.
Himanta Biswa Sarma
Before joining the BJP in 2015, Himanta Biswa Sarma was part of the Congress for more than a decade. After a rift with Chief Minister Tarun Gogoi, Sarma jumped ship and became a key part of chalking out the BJP's election strategy in the 2015 Assam assembly polls.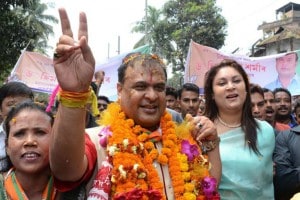 After securing a win in his home state, Sarma was given charge of ensuring a BJP win in Nagaland, Meghalaya and Tripura. Since coming to the BJP, Sarma is said to have facilitated the entry of other ex-Congressmen into the BJP.
As someone who has been in the Congress, Sarma has no trouble reaching across the aisle to other political parties and forge formidable alliances. His ability to raise resources, too, has been very useful to the BJP.
Ram Madhav
BJP General Secretary Ram Madhav has emerged as party president Amit Shah's Man Friday in the North-East. As a patient organiser, he has built a team of campaigners who have carpet-bombed the poll-going states with the BJP's election messaging. But this high-decibel campaign is not rolled out with Madhav's approval.
From Jammu and Kashmir to the North-East, Madhav has been at the centre of the BJP's alliance formations. The proof of Madhav's strategy working is the success of the BJP-NDPP alliance in Nagaland.
Biplab Kumar Deb
Widely expected to be the frontrunner for the post of Chief Minister in Tripura, Biplab Kumar Deb has been the president of the Tripura unit of the BJP. A former Rashtriya Swayamsevak Sangh (RSS) pracharak, Deb has been the "face" of the BJP in the state, even though he was never declared as the Chief Ministerial candidate. Deb even led the party's door-to-door campaign in Tripura. He was instrumental in bringing several key Congress leaders, such as MLA Sudip Roy Barman, who joined the BJP in August 2017.
Sunil Deodhar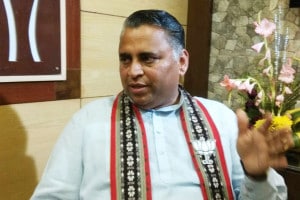 An old RSS hand, Sunil Deodhar had worked in Meghalaya for the better part of the last decade to expand the Sangh's footprint in the region. He is said to be the brains behind the BJP's door-to-door campaign in Tripura. He is also credited with bringing Biplab Kumar Deb into the political fray.
Read full article