Around 100 km from Delhi lies a strip of land spread across the contiguous belt of Rajasthan, Uttar Pradesh and Haryana where Muslims are a majority. Spread across two districts, Meos or Meo Muslims of Mewat have been practising traditions of both Hindus and Muslims for decades. Though economically backward, this region rarely saw communal strife. The pot got boiling after the 2016 Mewat gang-rape, followed by the mob lynching of Pehlu Khan and then Umar Mohammad, who was shot and later decapitated at a nearby railway track.
One wonders why a particular community is suffering repeated brunt of cow vigilantism. Is it just because of their religious identity or is there more to it?
A Muslim Land in NCR
The new wounds are making people look at the events as an unfolding of past experiences.
Ask Siddique Ahmed Meo, a junior engineer at the Haryana Panchayat Department who has authored two books —
Mewat: Ek Khoj
and
Mewati Sanskriti Aur Sangram 1857: Mewatiyon ka Yogdaan
.
According to him, this Muslim-majority stretch near Delhi is being branded as a hub of crime as part of a vicious campaign. "Many people think an area near Delhi which primarily houses Muslims is a dangerous proposition. There have been continuous efforts to vitiate the environment. But they don't realise that, historically, Meos were always at the forefront to save Delhi whenever it was in danger," said Ahmed.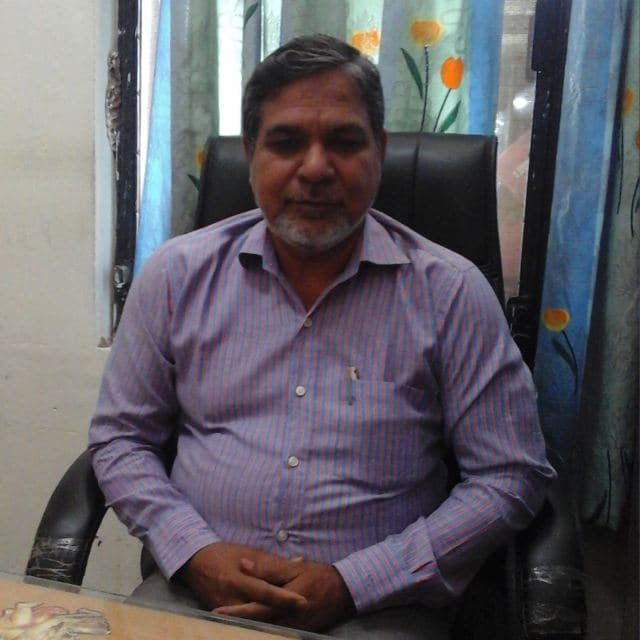 Siddique Ahmed Meo
When Mahmud Ghaznavi invaded India, the entire region till South Gujarat was protected by the Meos, who did not allow him to make way to Delhi. Similar resistance was shown by the Meos when Mohammad of Ghor, Sultan of Ghurid Empire, attacked Delhi. Qutbuddin was attacked my Meos in Ajmer and he could not reach Delhi.
"The Capital has always been safe, thanks to Meos. And now we are being vilified," Ahmed said.
Meos' cultural similarity with Hindus, he said, is often perceived as a soft target for
ghar wapsi
kind of campaigns by the Right-wing.
"Our ancestors came from Iraq hundreds of years ago. When Meos have Nikah, they do Kua Pujan like the Hindus," he said.
Meos practise Halsotiyan, where cows and bulls are given turmeric bath and layered in Henna. Their bodies are oiled and ribbons are tied to their horns. "Meos don't give their cows for slaughter even when they turn old," said Ahmed.
"It wrenches my heart when people call us 'Pakistani' only because we keep a beard," he said.
Meos were at the forefront in the fight for independent India.
"Around 6,000 Meos were slaughtered during the 1857 mutiny. During the Gandhi era, Chaudhary Abdullah's contribution to the Satyagraha movement was unparalleled. People still recall how thousands of Meos were tortured during the 1922 Swatantra Senani meeting at Lal Kuan near Ferozepur Jhirka," said Ahmed.
Operation COBRA
Meos see a pattern in not just the attacks by cow vigilantes but also in alleged police bias. Noor Mohammad, who runs the Mewat Shiksha Panchayat, said there is a "larger ploy to create fear".
"If a person from a certain village has stolen something, police tortures the entire village. Their vehicles are destroyed and often their relatives are beaten up," said Mohammad.
"In July 2015, the then SP of Police formed a team known as COBRA, which used to raid the Meo homes at night and take away all their belongings, particularly the vehicles," said a resident of Sirmoli village on request of anonymity.
Noor Mohammad runs the Mewat Shiksha Panchayat. (News18)
"Most of the vehicles they used to seize were usually returned, but newspapers would report that Mewatis are looters. This campaign many believe that Meos are criminals," said Mohammad.
When Meos complained about the COBRA officers harassing them, Ali Anwar Ansari, an MP from Bihar, raised the issue in the Rajya Sabha. Nothing much happened. COBRA was rechristened as the QRT or the quick response team.
When the issue was raised in the Rajya Sabha, the COBRA was rechristened as the QRT or the Quick Response Team. (News18)
Mohammad sees cow vigilante attacks as a ploy to weaken an already poor community. "The attacks on dairy farmers are being carried out to economically weaken Meos. Most of the so-called
gau rakshaks
are stationed around Alwar. Nowadays, they attack whenever they see people travelling with cows. Umar and Pehlu murders became national news but violence is a daily affair here. Their main purpose is to steal our animals."
The Tale of Pending Marriages
Qaaree Saahu, the Shahi Imam of Kishangarh Bass near Alwar, is amused that cows have become the bone of contention in a community where even marriage is incomplete without them.
"No Meo marriage is complete without gifting a cow. It's a symbol of love and respect... The thought of killing cows is impossible in Mewat where it's a sign of prosperity," he said.
Many Meo families are struggling to get their daughters married as they fear gifting cows may land them in trouble. "Every father here wants to gift cows during his daughter's wedding. But now there is a risk of police harassment," Saahu said.
Private Army of Ramgarh MLA
In 2016, Ramgarh MLA Gyandev Ahuja made it to national newspapers for his comment: "Daily 50,000 pieces of bones, 3,000 used condoms, 500 used abortion injections and 10,000 cigarettes were found in Jawaharlal Nehru University campus".
In Mewat, everyone has a story to share about Ahuja and his men. Mohd Qasim Mewati, leader of the Meo Panchayat, accused Ahuja of running a gang to harass Meos who make a living from dairy farming.
"Ahuja's gang primarily operates between Naswari and Govindgarh. No one has the courage to complain against him because he is BJP MLA," said Mewati.
News18 made attempts to reach out to Ahuja, but he was unavailable for a comment.
Maqsood Kaama, state president of Indian Youth Congress, said, "Ahuja is known for polarising people and issuing statements that create a rift in the society. He spreads propaganda against Meos and the result is for everyone to see," he said.
(More Sunday Features)