Messiah, marketer, activist: Who's the real Aamir?
Will the pitch perfect reactions of studio audiences keep working for Aamir Khan's 'Satyamev Jayate'?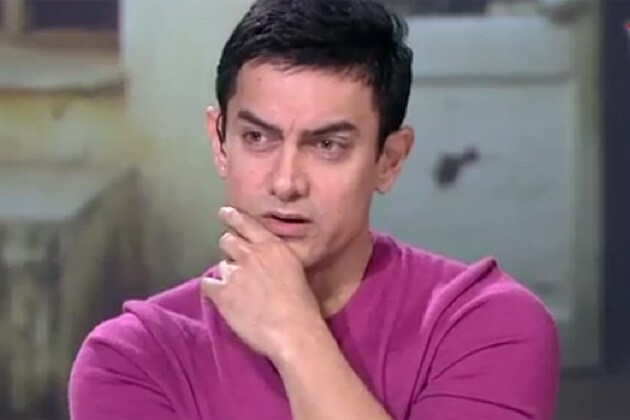 Will the pitch perfect reactions of studio audiences keep working for Aamir Khan's 'Satyamev Jayate'?
(Monojit Lahiri tries to examine the furore exploding across India relating to the most celebrated reality show of the day, 'Satyamev Jayate')
The Perfectionist Khan strikes again. No, not as one of the '3 idiots' in the hugely loved and popular blockbuster, nor anything remotely 'filmy' but this time in an entirely different and ambitious avtar. What exactly it is remains open to interpretation, Citizen Journo/Spokesman/Brand Ambassador/Activist/ Social Messiah/ Facilitator/Conduit/Commentator/ Judge and the jury, take your pick.
Passionately committed to the cause of providing a thundering soul-strip, guilt-inducing, wake-up call to a sleeping, apathetic, indifferent and self-centered nation drowned in the heady goodies of consumerism, does this show hope to transform this constituency which is hardly in the mood to surface and confront the inconvenient horrors of social issues that neither touch or affect them?
The knives were out and so were the barbs. "Aamir's show is really Oprah Winfrey meets Lok Seva Sanchar Parishad, catering to an Indian meddle-class in the mood for some idiot-box catharsis", says one, while another dismisses it as 'emotional atyachaar.' Yet another gives him credit for being a true, hawk-eyed sharpie forever looking out to manipulate a situation where he can smartly use his star-presence to become the man of the moment.
A veritable Jack of all trades (activist, actor and guest of honour), who's in the right place at the right time saying the right things from the right platform to a right audience to warrant the right response. They point to a host of examples from Save the Narmada to the Anna Hazare show to support his canny, attention-grabbing moves.
Even Outlook's cinema and culture editor Namrata Joshi (in a cover story entitled Truth Paste) wonders whether this huge blockbuster activism will dazzle the senses without impacting the heart of the concerned people to act in the desired way. The stupendous 58 million impressions for tweets on the shows first episode focusing on female foeticide, with a potential viewership of the DD, Star bouquet and regional channels combine, touching an estimated 400 million viewers, is truly staggering and unprecedented as is the intent of the Khan-do dynamo… but will it be good enough?
Another lot is quick to point to the gigantic commercial transactions that come with the SMJ territory, unheard of in the annals of Indian TV history. Its mega popularity – in terms of TRP, eyeballs (1.5 lakh viewership in Youtube in less than a day) and grabbing second spot in the popularity charts in UK's Sky Sports came with a prize. AK's fee of Rs 3.5 crore per episode is the largest in the history of any Indian TV anchor. Besides a record-shattering Rs 10 lakh for 10 second spot, sponsors willing to shell out anything between Rs 6 crore to Rs 18 crore to go with the SMJ flow speaks of only one thing, superstar celeb plus weepy, heart-rendering social causes played out with the right doses of passion, rona-dhona and masala is bound to be a superhit, they insist.
Not all are as critical, cynical, kill joys and dismissive as this enthusiastic breed playing devil's advocates about a show which 3 days after it was aired prompted the MP health department to suspend the licences of 65 MTP Centres. Abhigyan Jha was sufficiently impacted to say that is reminded him "of those days in the eighties, when I sat writing Rajni believing that it would change the country." Producer Manish Goswami while doffing his hat to the show positions SMJ as, "The Naya Bharat after Mahabharat." Writer Sucheta Dalal, while applauding AK for SMJ, isn't sure it will create a social movement but if social media is any indication she believes it's a super-smash success.
Beyond the predictable buzz that it is bound to attract, some things that only AK can do, needs to be noted. "First his raising his hand for selection by the channel and his close connect with every aspect of the show straightaway eliminates any quid pro quo with the red-hot corporate sponsors that the superstar and his show have attracted, something that seldom happens."
Big-buck sponsors at some point will always demand their ROI. This one seems to ignore that and ride on the CSR wave only, confident of earning new corporate respectability. Dalal believes the other unique positive AK has achieved is "persuade a hard-core entertainment channel invest a small fortune on an idealistic cause and focus on issues that in no remote way touch glamour or entertainment. Also to rope in regional channels and DD to beam the programme and ensure that it does not ignore a very critical part of the TG, is quite amazing… and something to cheer about."
There is more, "in heeding to his inner voice and expressing it through his craft, AK has raised the standard of Indian television to actually project it as an agent of change", gushes an admirer while another slams the shows kill-joys with, "would it have been better had the show been made by someone else? Would all the barbs and cynicism vanish? Lead, follow….or get out of the way."
Mixed responses abound. While Vineet Kumar (media critic and author of Mandi Mein Media) labels SMJ, "A TV edition of the Anna andolan", others are wary of his quick-fix gimmicky way of leveraging star power to hijack the core of serious issues. He has his supporters too who believe he is raising his voice, championing great causes, connecting to people at grass-roots, pleading for change. Sociologist and Commentator Shiv Vishvanathan joins the party, "Social issues are the new Olay cream and he is doing a rather sharp job at selling it." He continues, "Overnight Aamir seems to have become India's best known sociologist."
All however, even if grudgingly agree that despite issues like these panning out across popular TV serials (Lado, Phulwa, Balika Vadhu, Crime Patrol) this kind of depth and dimension has seldom informed the programmes.
Will the pitch-perfect reactions of studio audience (Tearyeyed, shocked, angered, disgusted) keep working? Will the tag line Jab dil pe lagegi, tab baat banegi translate into offering the desired action? Will the recipe of celeb tears, weepy background score and startled audience really continue to hit the bull's eye? Its anybody's guess…. but Like it, hate it, you can't ignore either AK or SJ…and whether you like it or not, for some time, your Sunday morning will not be the same.
Will it actually work as the wake up call AK wants it to work as? Can his star power pull, attract, seduce, entice, persuade 'zillions' not desirous or used to start their lazy, relaxed, fun day with hair raising, heart rendering, wake the dead issues…or will, after a few episodes the novelty wear off and India will view SMJ only with casual interest if at all?
The future is not ours to see but one thing is clear… if there is one celeb constantly hitting the road less travelled, constantly tilting at windmills, constantly willing to be moulded but never mastered by circumstances, demonstrating that it can work if your intent is right and true then despite all the barbs, he deserves all our kudos, applause and admiration.
He has put together a (feel bad) show beaming at a very non-commercial time, dealing with a zero entertainment or glamour quotient.
He has repeatedly stated that he is not 24x7 social activist and has no interest in joining politics so that assumption may please be laid to rest. We live in a cynical world where everything must mean (read vested interest) something. Until AK actually takes that turn, let us celebrate his effort… and okay, for the kill-joys, pronounce him innocent until proved guilty!
Get the best of News18 delivered to your inbox - subscribe to News18 Daybreak. Follow News18.com on Twitter, Instagram, Facebook, Telegram, TikTok and on YouTube, and stay in the know with what's happening in the world around you – in real time.
Read full article