#MeToo and the Right to Defend: Why MJ Akbar Should Not Be Condemned for Going to Court
If women have so bravely exercised their fundamental right to speak, to safe workplace, and have opted social media platforms to come out of all inhibitions and fear, those who have been accused should also get their opportunity to rebut and protect their reputation.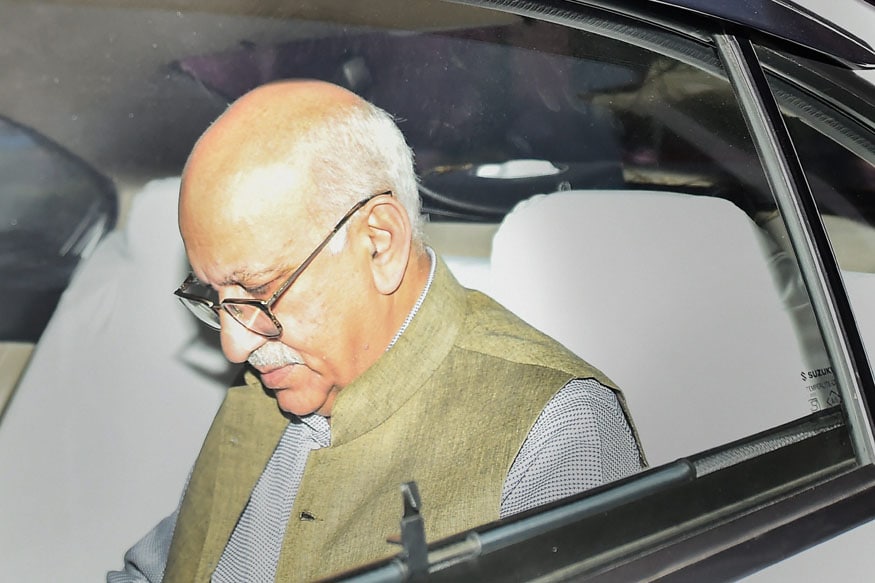 File photo of MJ Akbar. (PTI)
New Delhi: The #MeToo movement in India signifies a momentous occasion to battle the deeply entrenched patriarchy and misogyny. At the same time, it would invariably involve two sides, two versions and corresponding rights of individuals — both possessing a spectrum of legal rights. Should we look at only one?
In a society replete with institutionalised prejudices against women, it is completely comprehensible why #MeToo assumes immense significance. Therefore, even the anonymous accounts of horrifying experiences must count.
However, it would only be just and fair for the alleged offenders to also get their space to defend. And the forum of choice must also be left to their discretion. It cannot lie in anybody else's discretion to decide how a person chooses to defend his or her honour.
If women have so bravely exercised their fundamental right to speak, to safe workplace, and have opted social media platforms to come out of all inhibitions and fear, those who have been accused should also get their opportunity to rebut and protect their reputation.
A criminal defamation case filed by former journalist and India's junior foreign minister MJ Akbar has been widely perceived to be the inkling of a backlash.
Many say Akbar's defamation complaint smacks of abuse of power and dominant position in his endeavour to make an example out of one journalist, Priya Ramani.
It was also argued that Akbar not resigning was indicative that the political establishment had chosen to push back. Even his choice of law firm is questioned because the firm happens to have a standard format of submitting its vakalatnama that has a list of 97 lawyers.
First thing's first — morality is different from legality. There can be no fixed standards to judge morality and hence, what should Akbar or any other person accused of harassment do, or be asked to do by their superiors, will always be amenable to subjective opinions.
On Wednesday, he stepped down, citing the case he has filed in the Delhi court. The statement issued by him maintained that since he was going to lead this battle in his "personal capacity", it was appropriate to relinquish the ministerial post.
Akbar's decision is not just a well-thought political move where allegations and counter-allegations will not impact the government, but will also render a level playing field in a court of law.
As the law of the land stands today, criminal defamation has been held to be a form of 'reasonable restriction' on a person's right to speak against someone else.
By a judgment two years ago, the Supreme Court declined to de-criminalise defamation, a penal offence punishable with two years in jail and a monetary penalty.
It held that the "right to free speech cannot mean that a citizen can defame the other". The top court underlined that an individual's fundamental right to live with dignity and reputation "cannot be sullied solely because another individual can have his freedom".
This is the law. And every individual, including Akbar, must be given a chance to exhaust remedies available to him under the law once he claims his reputation has been damaged.
After all, due process of law was available even to Ajmal Kasab, who got a senior lawyer as amicus to argue on his behalf in the Supreme Court even after the video screenshots of the young man with his blazing gun in the Mumbai terror attacks were there for everyone to see.
Fairness would require everyone to have faith in the law, if not in the legal system that has often led to disappointment over delays and it becoming a forum for intimidating victims.
If the demand is that those accused of serious allegations must respond to scrutiny or inquiry, a criminal court could just be a suitable forum.
When the minister would press for charges against the journalist, he also exposes himself to the rigours of the law and there would be a point of no return.
Not just the journalist gets an opportunity to turn the tables on him through cogent version, others charging him of misdemeanours can take the witness box to substantiate their accusations.
It could very well turn out to be a fatal exercise for Akbar in case the court is convinced that the witnesses' accounts disclose commission of an offence by the complainant himself.
#MeToo resonates of a collective voice against societal biases and historic prosody. It must not suffer with the same paradox — bias and inflection — against those accused of misconduct. It should rather encourage logical conclusion to every single case that reaches the doorsteps of a court of law to keep up the momentum and render strength to the campaign. In the process, let constitutional rights of everyone be treated with respect and not with impunity.
Get the best of News18 delivered to your inbox - subscribe to News18 Daybreak. Follow News18.com on Twitter, Instagram, Facebook, TikTok and on YouTube, and stay in the know with what's happening in the world around you – in real time.
Subscribe to Moneycontrol Pro and gain access to curated markets data, trading recommendations, equity analysis, investment ideas, insights from market gurus and much more. Get Moneycontrol PRO for 1 year at price of 3 months. Use code FREEDOM.
Read full article