Migrant From Bihar Allegedly Beaten to Death by Mob in Surat; Police Call it Accident
The murder comes in the wake of violence following an alleged rape incident, which has caused thousands of Hindi-speaking workers to flee the state over fears of attacks.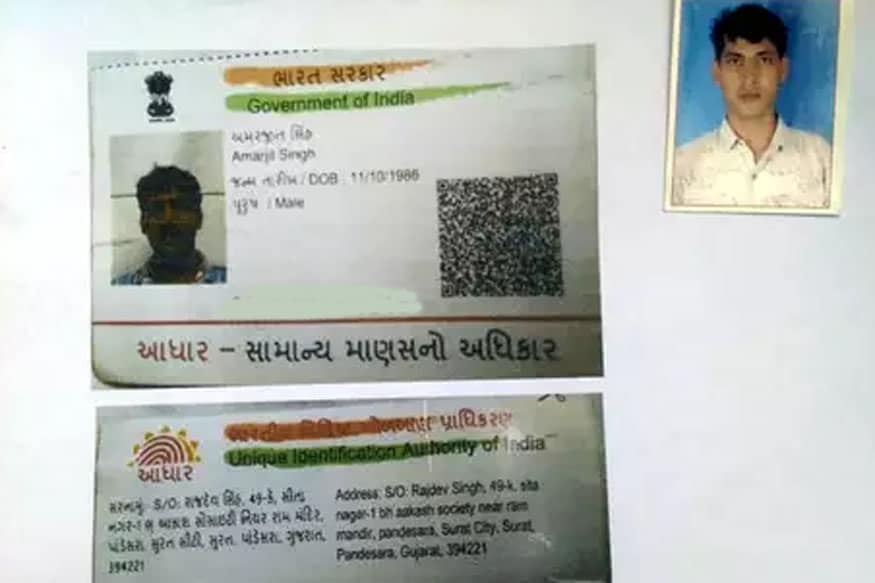 Amarjit Singh had been living in Gujarat for 15 years.
Surat: A migrant from Bihar who had been living in Surat for the past 15 years was allegedly beaten to death with rods on Friday evening.
The family members of Amarjeet Singh said he was returning home from work when an enraged mob killed him, though police deny the claims.
The alleged murder comes in the wake of violence following the arrest of a migrant from Bihar for the rape of a 14-month-old. The incident has caused thousands of Hindi-speaking workers to flee the state over fears of attacks.
Amarjeet worked in a mill in Pandeshwara area of the city. He had come to Gujarat seeking work as a 17-year-old and had managed to build his own house here too, his family based out of Gaya district in Bihar said. He is survived by his wife and two children.
Battling tears, the victim's father Rajdev Singh called it a hate crime and urged the central government and the Gujarat and Bihar administrations to take steps to control the spread of violence that has been unleashed on migrants so that another family does not lose its son.
Police, however, say the man died in a road accident. A police officer said Amarjeet was on his way home after dropping his friend when the incident took place.
According to estimates, more than 50,000 migrant workers have fled the state in the last couple of weeks but police puts the figure at 15,000.
Gujarat has reported more than 70 incidents of hate-crime against migrants, including the propagation of hate messages on social media. More than 600 persons have been arrested so far, but this has failed to curb the spread of violence. On Friday too, police arrested 15 more persons for spreading hate against migrants, mainly from UP and Bihar, on social media.
A political blame game is also afoot over the attacks. Congress MLA Alpesh Thakor has come under the police scanner after it emerged that activists of his outfit Gujarat Kshatriya Sena were involved in instigating violence against the migrants.
However, Thakor has denied the involvement of his group. On Thursday, Thakor even held a day-long fast to appeal for calm in the state and said he will quit politics if charges levelled against him are proved.
The Congress has been blaming the BJP government in the state for the current situation. Party leader PL Punia said it was the failure of the government and administration in the state. Party chief Rahul Gandhi has linked the attack to the failure of the government to provide jobs to youths.
Read full article