Militants Using 'Human Shields' to Disrupt Operations: J&K IG Munir Khan
Jammu and Kashmir Inspector General Munir Khan has lost at least 18 policemen to militancy over the past six months.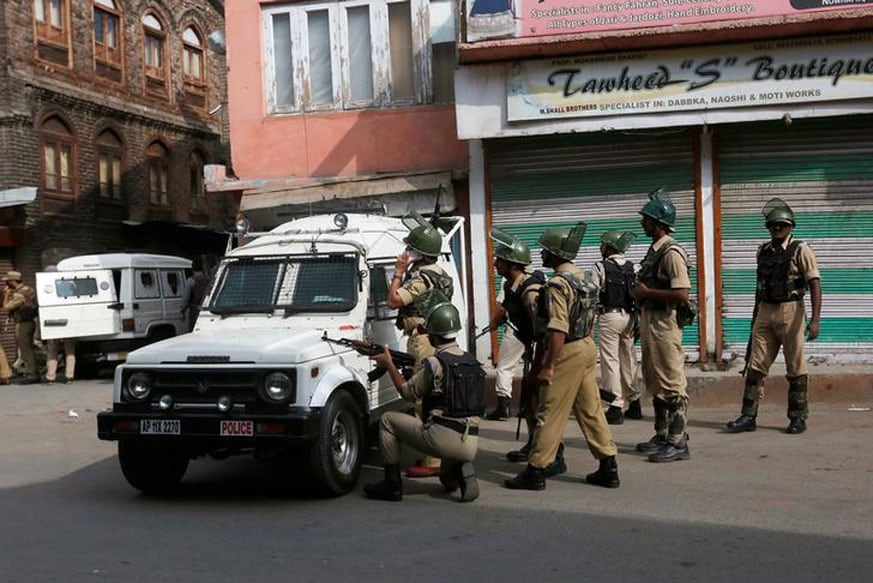 Picture for Representation.
Srinagar:
Jammu and Kashmir Inspector General Munir Khan has lost at least 18 policemen to militancy over the past six months.
When reminded of the number, Khan sighs deeply before saying "well", and pauses again. Khan, sitting cross-legged on a brown leather sofa, hair parted to the side, speaks in a low monotone.
"We have lost some policemen in the last six months," he says, adding that it is a setback to the police force, which "we will certainly overcome".
The Kashmir police were bereaved of a deputy superintendent, Mohammed Ayub Pandith, on Friday when a mob attacked him outside Jamia mosque in Srinagar.
Khan describes how Kashmir police have been facing such a pattern for years now. "We have been facing this for ages now," he says, calling Pandith "a family member who was brutally murdered".
According to Khan, Pandith's residence is a stone's throw from the spot where he was lynched by the mob. The body was unidentifiable after being disfigured so badly, he says, delineating how nobody could confirm that a DSP had been murdered.
It only occurred to the police that Pandith had been killed when "he didn't reach his house next morning". "Some arrests have been made, many will follow," says Khan.
To Khan's dismay, the Kashmiri society has taken a "brutal" turn now. "This was never heard of in Kashmiri society. In Kashmiri culture, this is the first time that such a thing has happened. Kashmiris don't believe in brutality," Khan says.
The 1994 batch IPS officer expresses grief over the deaths of people, particularly because he says "this way or that way, the Kashmiris are dying". "They are getting killed by someone who is also a Kashmiri, but is being handled by somebody else."
The Jammu and Kashmir police have come under attack repeatedly ever since the current crisis broke out more than a year ago with the killing of Hizbul leader Burhan Wani. Six policemen, including Station House Officer Feroz Ahmed Dar, were killed by terrorists in Anantnag district last week.
"In the last 20 days, we have neutralised 30-40 militants. The Kashmir police is a potent force, and do you think our neighbours will sit quietly," says Khan, without delving into the term "neighbour".
Another baffling thing that has emerged in Kashmir, off late, is a high turnout at funeral prayers of militants. Not just that, the civilians have come out and disrupted the ongoing operations, despite police's repeated warnings against doing any such thing.
Khan says that it's the militants who are using them as "human shields". "When an operation is on, the militants get locals to involve and disrupt the operations. They even start firing from within the crowd."
Jammu and Kashmir police officers, even the common people, often get tagged as collaborators for cooperating with the Army, and social media has been put to use to further the narrative.
Exhorting the local and national media to "support and encourage" the Kashmir police, Khan says, "Social media has been used to spread propaganda by Pakistan, separatists, and militants to negate good things, and media shouldn't discourage Kashmir police."
Khan, when asked about any possible solution to the problem, denies an answer, saying he wouldn't comment on politics. "I owe something to this society. Everything starts from the household. I think the people should come forward and look for a solution."
| Edited by: Swati Sharma
Read full article
Countdown To
Elections Results
To Assembly Elections 2018 Results