Minister MJ Akbar Won't Cut Short Overseas Trip Amid Growing Clamour to Quit Over #MeToo Charges
Officials have now said that MJ Akbar will only return on Sunday after completing his trip to Equatorial Guinea.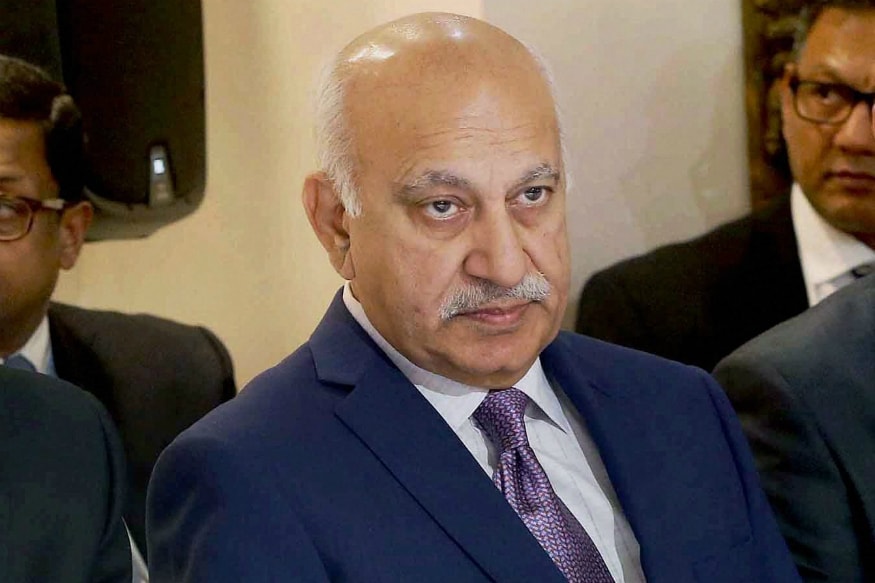 MJ Akbar has been accused of sexual harassment by several women. (File photo)
New Delhi: Even as the opposition continues to demand the resignation of journalist-turned-minister MJ Akbar, sources in the government said that the BJP leader has no plans to cut short his Nigeria trip and return to India to address the charges against him.
Earlier, sources in the government had said that the authorities had asked Akbar to immediately return to India.
Officials have now said that he will only return on Sunday after completing his visit to Equatorial Guinea.
Akbar was in Nigeria when charges of sexual harassment was levelled against the former editor by several women he had earlier worked with in the media sector.
Seven women took to Twitter to level grave charges against the junior minister. Akbar was first called out by journalist Priya Ramani, who had last year written about his alleged inappropriate behaviour for a magazine without taking his name. She has now confirmed in a tweet that the allegation was against Akbar.
Akbar, who has been the editor of prominent newspapers like The Telegraph, Asian Age and The Sunday Guardian, is a member of the Rajya Sabha from the BJP.
The opposition, led by Congress, has launched a sharp attack on the Centre for not acting against Akbar despite the grave allegations against him.
The Congress has said that Akbar must either offer a satisfactory explanation on the allegations or resign immediately, even as it demanded an inquiry into his conduct.
"If Justice Kavanaugh in America could be asked to answer for something he did in his youth, Shri M J Akbar did whatever he did much later in his life than his counterpart in America," Congress leader Jaipal Reddy said.
The CPI(M) and AIMIM, too, have demanded the Union minister's resignation. The CPI(M) said, "Since these are serious charges, M J Akbar's continuance as a the Minister of State in the Central government is untenable. He should immediately resign from office."
With mounting pressure on the BJP-led Union government, several ministers, including Sushma Swaraj, Nirmala Sitharaman and Smriti Irani, declined to comment on the matter.
Get the best of News18 delivered to your inbox - subscribe to News18 Daybreak. Follow News18.com on Twitter, Instagram, Facebook, TikTok and on YouTube, and stay in the know with what's happening in the world around you – in real time.
| Edited by: Sanchari Chatterjee
Read full article