Miss World 2012: How Vanya Mishra almost won
Miss India 2012 Vanya Mishra bagged two subtitles and made it to the top 7 finalists at Miss World 2012.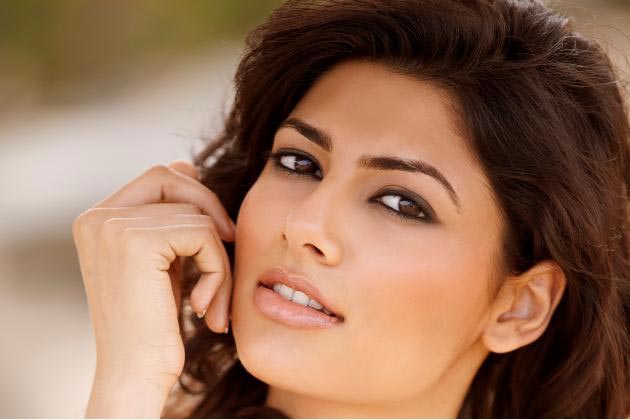 Miss India 2012 Vanya Mishra bagged two subtitles and made it to the top 7 finalists at Miss World 2012.
New Delhi: If you thought it's impossible to combine beauty, intelligence and kindness here's a live example: Miss India 2012 Vanya Mishra. The 20-year-old beauty pageant winner is pursuing a degree in electrical engineering and has been involved with social work from a very early age.
Born in Chandigarh, Mishra won the subtitle Miss Rose Glow in 2011 and then went on to win the Miss India 2012 title along with various subtitles namely Miss Rose Glow 2012, Miss Photogenic 2012, Miss Colossal Eyes 2012 and Miss Beautiful Skin 2012.
She impressed the judges with her confident manner and wit. When asked in the final round that given a choice, would she create a thousand jobs or feed a thousand children every day she replied, without a second thought, "Little children are innocent and anybody's heart will melt. I will also try to give them education so that they can feed themselves and their family too."
But the journey for Vanya Mishra definitely didn't stop here. In fact, it only began. With a 115 contestants to compete with in the Miss World 2012 contest, she underwent months of grooming sessions so at the time when billions of eyes are on her, scrutinising her in and out, she wouldn't fumble, she would stay composed.
At the Miss World 2012, held at Ordos, China, Vanya Mishra won the 'Miss World Beauty with a Purpose' and 'Miss Multimedia' subtitles and made it to the top 7 finalists. Her work, especially with the charity 'Muktangan' gave her extra points.
The audiences were stunned when a rather conservatively dressed Mishra sat down on stage and performed a mujra-style dance on the song Dil cheez kya hai in the talent round.
In the end, all the pressure came down to the 30 seconds that the contestants had to impress the judges. A simple question was posed for all: 'Why should you wear the crown?' Here's what Miss India 2012 Vanya Mishra had to say: "I believe that the next Miss World should be a woman with a kind heart and humility, who wherever she goes, makes people feel that she is their own. Somebody who carries simple values in this complex world, somebody who believes in herself. And this is what I believe I am."
We were so confident that Mishra would wear the crown that the final announcements were drowned under loud cheers, until someone pointed out that Miss China 2012, Wen Xia Yu had won!
Get the best of News18 delivered to your inbox - subscribe to News18 Daybreak. Follow News18.com on Twitter, Instagram, Facebook, Telegram, TikTok and on YouTube, and stay in the know with what's happening in the world around you – in real time.
Read full article