Mizoram Improving Literacy Rate, First Night School for Locals in Lawngtlai
The students aged between 30- 60 years are mostly daily labourers, and they have already started learning the Mizo language at the night school, said Village Council President.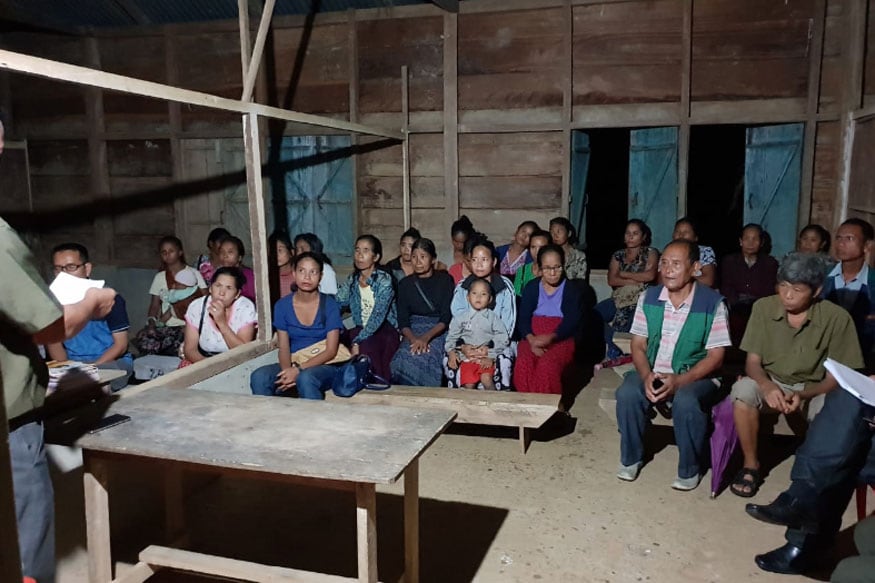 The night school was inaugurated by Block Development Officer (BDO) Daniel Sailo on Tuesday night.
Guwahati: While Mizoram takes pride in being one of the most literate states in the country, in reality, it has dropped down below Kerala and Tripura in recent years. And now, efforts could be seen on ground to reclaim the top post.
Among the eight districts in Mizoram, Lawngtlai district has the lowest literacy rate at 68.88 percent. In order to remedy the situation, an association formed by government employees has started night schools for the locals. The association has over 100 members who contribute funds for setting up the school.
The night school was inaugurated by Block Development Officer (BDO) Daniel Sailo on Tuesday night. Sailo told News 18 that there is a huge number of locals in the area, but most of them are 'ashamed' to be identified as 'illiterate'. Efforts are now being taken to enrol more students in the school.
"A survey will be conducted in entire Bungtlang South block to identity people from 30 villages who cannot read and write, and provide them with education facilities.
With the state Education department backing the initiative, we hope the night school will motivate other districts in Mizoram as well, and give a major boost to the literacy rate," added Sailo.
The number of female students is said to be higher, and classes are held four nights a week. The association has provided all students with note books, pencils and erasers.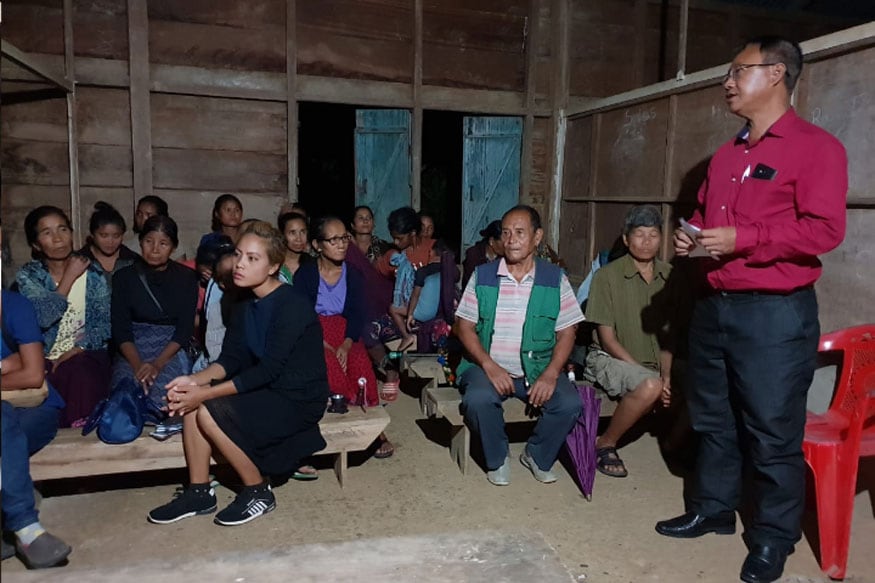 "According to a survey that we've conducted, over 150 illiterates have been identified in Bungtlang South Block and 70 students have already enrolled in the night school. The students aged between 30-60 years are mostly daily labourers, and have already begun learning the Mizo language at night school," said Liankunga, Village Council President (VCP) of Bungtlang 'S'.
However, considering the age of the students and their basic living conditions, it remains a tough challenge for the district administration to help them attend daily classes or open more schools in the area.
"Most of the students have eye ailments, and the administration is planning to conduct a free check-up camp, and also provide them with reading glasses. Eighty per cent of Bungtlang South block areas are not electrified, and to open more night schools under such conditions is not possible," said Daniel Sailo.
The night school in Bungtlang South has three voluntary teachers who will receive an incentive of Rs 300 for every student who learns to read and write. The students will also receive an incentive once they complete schooling.
Read full article