Modi the Actor and Swimmer: PM Shares Childhood Anecdotes in His Latest Book 'Exam Warriors'
In his book 'Exam Warriors', Prime Minister Narendra Modi advises students on dealing with the pressure of exams.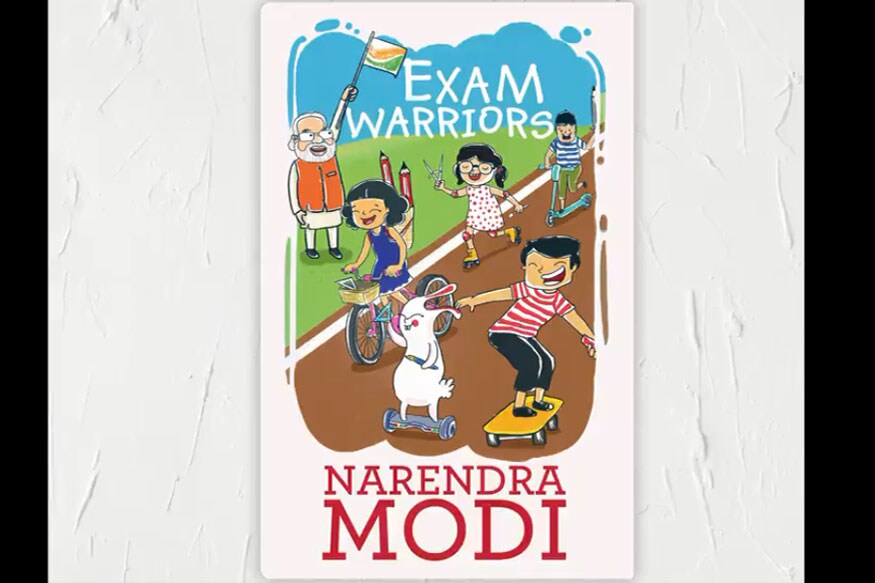 Cover of Prime Minister Narendra Modi's book Exam Warriors. (Photo tweeted by @PenguinIndia)
New Delhi: Exam Warriors, a book authored by Prime Minister Narendra Modi for students, will be released on Saturday. Addressed to students, teachers and parents, it serves as a guide on dealing with the pressures of appearing for exams, a topic the PM has addressed before in his Mann ki Baat radio programme.
In the book, the PM also shared anecdotes from his life on how he coped with stress during exams. Here's a look at a few of them:
When Modi Took Part in a School Play
In one of the chapters, Modi explains to students the value of reviewing one's own work and recalls the time when he was part of a school play. "I had to deliver a particular dialogue which, for some reason, I was struggling with. The director of the play got impatient and said he would be unable to direct me if I kept saying the dialogue in that manner. Naturally, I thought I was doing it perfectly, so I found it perplexing that the director would say this about me. The next day, I asked him to act like me and show me what I was doing wrong. In a matter of seconds, I realised where I was going wrong and was able to improve myself," Modi says in the book.
Lessons from Modi, the BJP General Secretary
Talking to the students about the importance of preparation, Modi writes, "Debating and discussing particular topics may be a useful tool for revision. Back in the day, when I held organisational responsibility in my political party, we would divide ourselves into different teams (some would act like Opposition speakers), each of which would approach an issue through a different prism. This way, we could assess how prepared we were and also understand the areas in which we needed improvement."
What the 2012 Gujarat Polls Taught Modi
Modi advises students to not obsess over the answer sheets once the exams are over. Sharing a story from his time as Gujarat Chief Minister, he said, "Like you have exams, I had one of my own exams — the Gujarat elections of December 2012. The day polling ended and the votes were cast, I moved ahead and began to work on the tasks at hand. I still remember going to oversee preparations for the Vibrant Gujarat Global Summit and reviewing an irrigation project. For me, the vote, like your answer sheet, was a one-way ticket.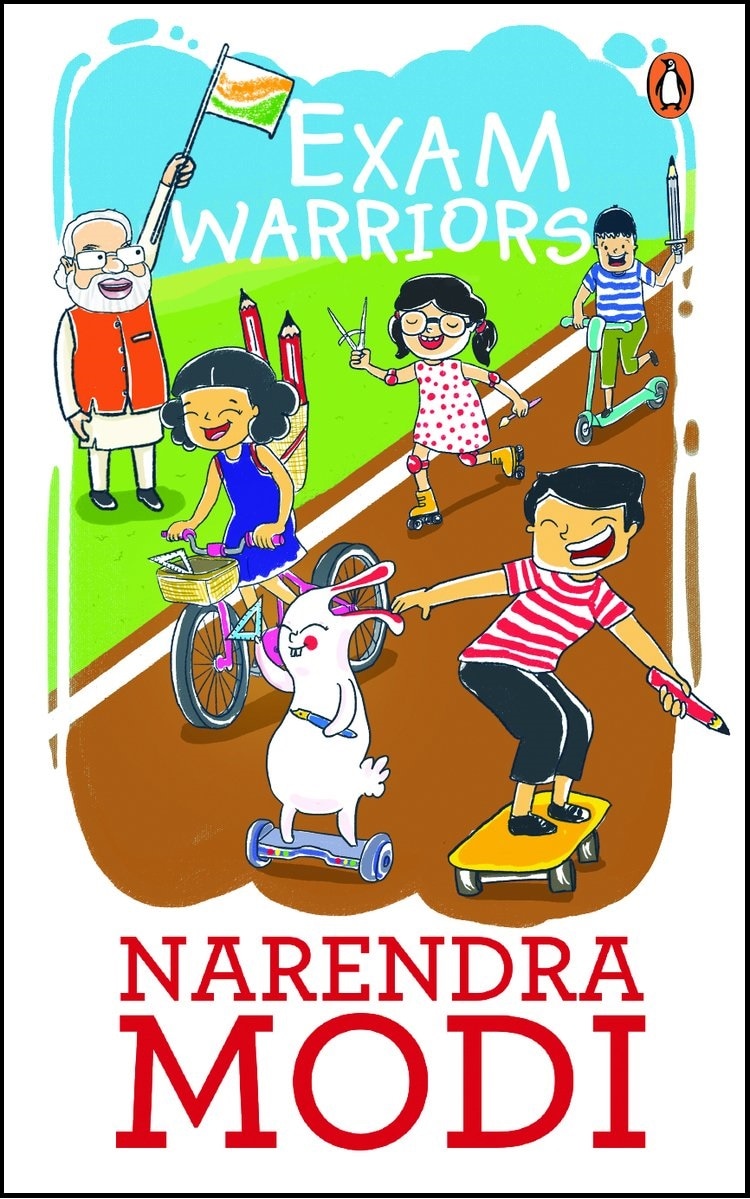 Cover of Prime Minister Narendra Modi's book Exam Warriors.
Modi's Sleep Cycle
A sound sleep is important for success, Modi says in the book. But how does a Prime Minister manage to get enough sleep? "On many occasions people have asked me, 'Modiji, how do you manage such high energy levels through the day despite the heavy workload and perhaps even less sleep?' I say I remain fresh because of the good quality of sleep I get. The quality of sleep matters. It is futile to sleep for any number of hours if that sleep is not sound. My sleep cycle varies from four to six hours, depending on my workload. However, the hours of sleep that I get are very sound and that refreshes me for the next day. In fact, I am asleep within moments of hitting the bed, and get out of bed moments after waking up. When I go to sleep, I do not take any worries with me and when I wake up, I am ready for the new day, absolutely fresh," says Modi.
'Be One With Nature'
In a chapter where he tells students to take regular breaks between studies, Modi shares his own love of nature. "In my younger days, I had a habit of spending time swimming in a lake in my village. I cherished the open skies, the cool water and the lively breeze — oneness with nature can be most refreshing."
The 'No Phones' Policy During Meetings
It is important to singularly focus on the task at hand, says the PM. He said, "During my meetings, I never access a mobile phone or any other gadget. Even during one-to-one meetings, my entire time is devoted to that interaction. Other things can wait."
When PM Met the Blind Cricket Team
PM Modi wants students to be 'Warriors' not 'Worriers'. As an example, he writes about the Indian cricket team that won the blind cricket tournament. "One of my most memorable meetings was with the Indian cricket team that won the Blind T20 World Cup in 2017. Each one of the players is an inspirational warrior. Yes, they faced obstacles in life. But they fought with fortitude, against circumstances and against opponents on the field. They made the nation proud. In the same way, when it comes to exams, be a warrior and not a worrier."
Get the best of News18 delivered to your inbox - subscribe to News18 Daybreak. Follow News18.com on Twitter, Instagram, Facebook, Telegram, TikTok and on YouTube, and stay in the know with what's happening in the world around you – in real time.
| Edited by: Nitya Thirumalai
Read full article