nda:
Needmore seats to Win

Needmore seats to Win
upa:
Modi@3: From A Prime Minister To Biggest Political Phenomenon Since Nehru
Is the glass half-full, more than half-full, or below half-empty? The perception depends entirely on one's political preferences and the debate plays itself out on the 9 pm circus every evening, writes Ashok Malik.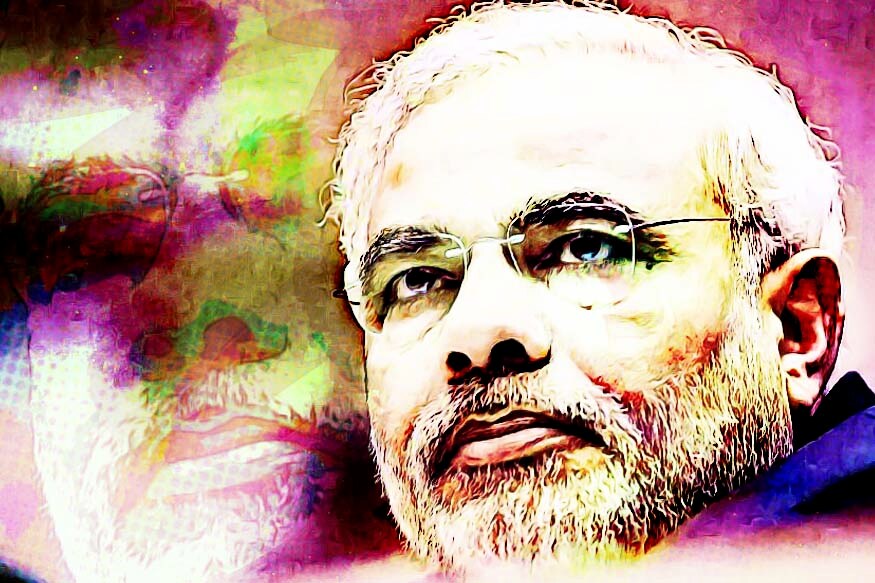 Prime Minister Narendra Modi took office on May 26, 2014.
How does one assess the record and the big picture, the peaks and the troughs, the successes and the disappointments of the Narendra Modi government as it approaches its third birthday on May 26, 2017? It would be easy to put down a laundry list of the various programmes and projects — from Swachh Bharat to the Jan Dhan bank accounts — that it has announced and begun work on. Some have done better than others.
Many are still works-in-progress.
Is the glass half-full, more than half-full, or below half-empty? The perception depends entirely on one's political preferences and the debate plays itself out on the 9 pm circus every evening.
Yes, a more effective manner of analysing the tenure of the government so far would be to ask three specific questions:
• Is India better off than it was in May 2014, at least in the eyes of disinterested folk, neutral observers and independent individuals and institutions, be they investors, rating agencies or whoever?
ALSO READ
|
As His Govt Turns 3 Today, Modi Inaugurates India's Longest Bridge near China Border
• Has the Modi government taken enough strategic and long-term calls that are the true measure of a government's resolve and wisdom? These are projects that are unlikely to be realised in five years and the benefits of which will be reaped by a successor government (or the same government in case of a re-election)?
• Is the government re-electable? While nobody can predict an election two years in advance, is Prime Minister Modi still popular and does he still retain credibility and trust in the eyes of ordinary voters? This narrow measure, so easily dismissed by pundits, is the one that matters most to politicians in office.
ALSO READ
|
Exclusive Excerpts From Official Biography of Modi's 'Mann Ki Baat'
After all, what is the purpose of instituting and introducing cherished policies if these are not appropriately communicated to the people as meant in their interest and worthy of a reward in the form of an electoral renewal?
In the case of all three criteria listed above, the Modi government passes with flying colours. In May 2014, India was in the midst of an economic meltdown that had begun in 2011. Doubts about its governing institutions, its ability to fight chronic corruption, and its promises of restoring fiscal discipline had ballooned. Today, fiscal rectitude, the adherence to fiscal deficit targets, irrespective of political pressures, even the raising of petrol and diesel prices in the midst of the Uttar Pradesh election campaign, have won the government and have won India a new esteem.
It is not for nothing that economic prospects are looking up. A decent monsoon this year and the gradual coming together and actual roll-out of infrastructure projects in roads, railways, ports and power will push demand and ease up the employment situation in the coming two years. It will not be enough to provide jobs to all of the 12 million Indians coming into the job market each year, but it will nevertheless allow the government to present a better balance sheet in time for 2019.
ALSO READ
|
How @narendramodi Redefined the Way Indian PM Interacts With Masses
Of course, there will be some hiccups with the Goods and Services Tax, which gets going from July 1, 2017. The passage of the GST legislations and the grand bargain between states and the Union government has been a signature achievement of the Modi government. Having said that, for the first nine to 12 months GST will pose logistical and conceptual challenges, as individuals and businesses adjust to a new tax regime. It will take a lot of political capital to see through this phase. Modi has the political capital to do it, and also the self-belief that 2018-19, election year in India, may just be his government's best year in terms of economic numbers.
As a result of these attainments and expectations, foreign investment in India, both FDI and FII, is far higher than it was in 2014. Indian markets have been among the best performing this year and the Modi dividend is just about expressing itself. For all its problems, the Indian economic story is the shining star in a dark sky.
Even those who have disagreements with the government on this or the other policy issue, recognise the value of consistency and thoroughness in the Modi team. The final two years of a government usually see a policy slowdown as well as an investor slowdown, waiting for the next election and its verdict. It is to Modi's credit that, especially after the Uttar Pradesh election, he has overcome that challenge as well.
ALSO READ
|
On 3rd Anniversary as PM, Modi's Double Bonanza for Assam
The issue of state elections is a tantalising one. The past three years have seen an interesting dynamic between Modi the prime minister — engaging with African leaders at a serious, solemn event in New Delhi — and Modi the campaigner — addressing a campaign meeting in Bihar with his trademark gusto, only hours after that meeting with African heads of government. Has it been worth it or has it taken away from precious time he could otherwise have spent on governance?
Frankly, there has been a logic to investing so much effort in state elections. By taking care to win them, Modi has continually expanded his ability to take policy risks and to innovate in government. That ability to innovate — with cash transfers or an ambitious expansion of the LPG cylinder scheme for less-privileged households — has, in turn, enhanced his appeal to voters even in local elections.
That takes us to Modi's place in history. In 2014, he was elected prime minister. Today, he is more than that. He is a national leader who has taken his party, his government, his policies, his personal integrity and his political brand into new geographical and social constituencies. When you combine it with enlightened economic and developmental policies, he emerges as the country's biggest pan-Indian as well as international political figure since Jawaharlal Nehru.
Not bad for three years.
The author is a distinguished fellow, Observer Research Foundation. He can be reached at malikashok@gmail.com. (views are personal)
(Get detailed and live results of each and every seat in the Lok Sabha elections and state Assembly elections in Andhra Pradesh, Odisha, Arunachal Pradesh and Sikkim to know which candidate/party is leading or trailing and to know who has won and who has lost and by what margin. Our one-of-its-kind Election Analytics Centre lets you don a psephologist's hat and turn into an election expert. Know interesting facts and trivia about the elections and see our informative graphics. Elections = News18)
| Edited by: Puja Menon
Read full article
Countdown To
Elections Results
To Assembly Elections 2018 Results