Monikangana Dutta set to sizzle the silver screen
Dutta gave up her rocking modelling career to make an acting debut with Sanjay Leela Bhansali's 'Guzaarish'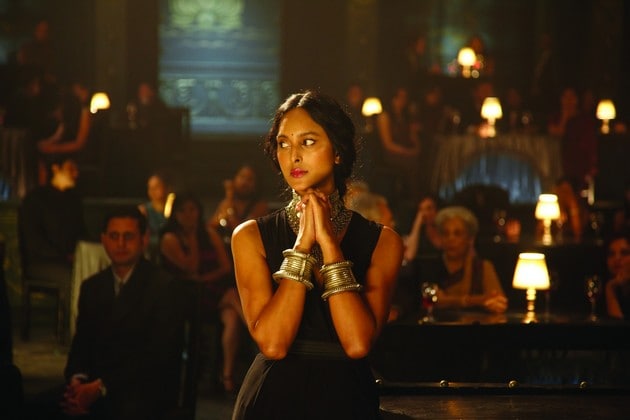 Dutta gave up her rocking modelling career to make an acting debut with Sanjay Leela Bhansali's 'Guzaarish'
Monikangana Dutta is a super model. This dusky beauty from Assam who has made a name for herself in the international fashion scene has given it all up to concentrate on her career in films.
She says, "For sometime now I have been saying no to modeling assignments as I want to concentrate on films. And for the next one-and-a-half years that is my agenda." She adds, "Yes, I admit that I have taken a big risk of getting into acting. I am well-established as a model. In the movie world, I am just a newcomer. It is a risk that not everybody can take but I have."
Monikangana asserts that even before Sanjay Leela Bhansali's offer to star in his film Guzaarish, there were many film offers coming her way. "I don't want to sound boastful but I have received many plump and promising movie offers in the past. I was just not interested as I was very happy with my career. In fact, I had no plans of living in India. I wanted to settle abroad as I used to spend a lot of time out of the country. But when Sanjay sir called me and auditioned me for Guzaarish, I was ready to let go of everything and take up this new challenge."
What is surprising is that Monikangana accepted a supporting role in the film. She explains, "My father used to tell me that do what you want but do justice to it. I think I worked hard as a model and did justice to that. But my reach was limited to high society. Through cinema I will be able to reach to the masses and I find that very interesting." She adds, "I have always been a fan of Sanjay sir's movies, so when I got an offer from him and even if it was for a supporting role I was willing to do it."
So how was her first day of shooting? She recalls, "I was very nervous. But Aishwarya Rai and Hrithik Roshan were exceptionally sweet. I remember when I reached on the sets on day one, I had no idea as there was so much going on around me. Ash was already shooting at that time. After her shot she waved at me and I couldn't believe it. I had not expected a superstar like her to give any kind of importance to me." She continues, "And Sanjay sir treated me like a child. He used to make sure that I am served food on time and check what time I went to sleep, little things like that."
Ask her about the rumors of dating her co-star Aditya Roy Kapur. and she is amused. But she replies diplomatically "Love is in the air. People even said that I was dating Hrithik Roshan. But I possibly can not be dating two people at the same time?"
Get the best of News18 delivered to your inbox - subscribe to News18 Daybreak. Follow News18.com on Twitter, Instagram, Facebook, Telegram, TikTok and on YouTube, and stay in the know with what's happening in the world around you – in real time.
Read full article