Months After Inauguration by PM Modi, Jagdalpur Airport Remains Locked Out
PM Modi inaugurated the air service between Raipur and Jagdalpur, the district headquarters of the Maoist insurgency in the Bastar region of south Chhattisgarh, in June.
Bastar: The centerpiece of BJP's Bastar development plank - the Jagdalpur airport - has become non-operational within months of its inauguration by Prime Minister Narendra Modi.
The regional connectivity scheme UDAN, links Bastar, 20 km from Jagdalpur, aerially with Chhattisgarh's capital Raipur, which is well connected to different cities in the country.
An answer to Bastar's development and medical emergency woes, the airport is locked out with only security personnel on duty.
PM Modi inaugurated the air service between Raipur and Jagdalpur, the district headquarters of the Maoist insurgency in the Bastar region of south Chhattisgarh, in June.
The contract for connecting Jagdalpur with Raipur and Visakhapatnam was given to Air Odisha. On Sunday, when CNN-News18 reached the Air Odisha ticket counter at Jagdalpur it was shut. A thick layer of dust on the outside and on computers inside made it obvious that the counter has not seen any activity for days. Airport Director Kishore Bhaumik was not present at the airport and repeated attempts to reach him on phone also did not succeed.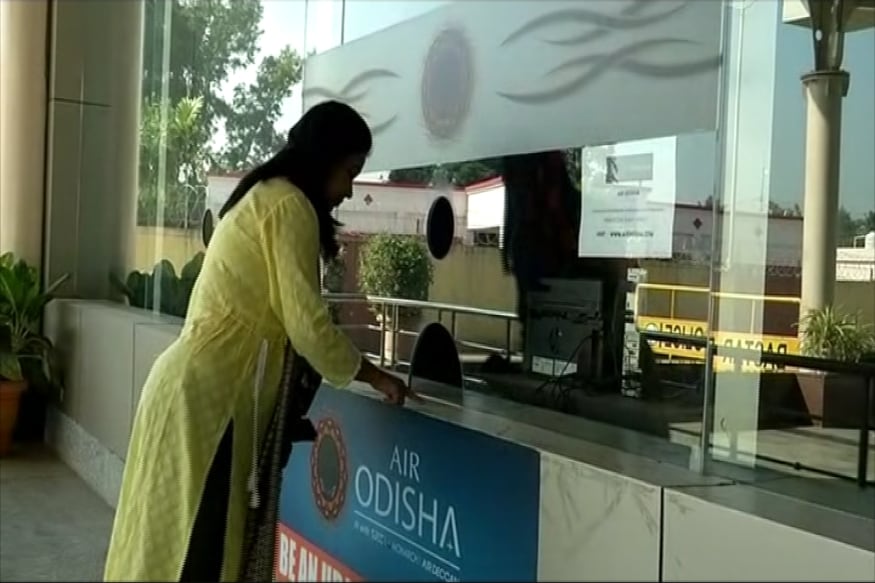 (CNN-News18 reporter Arunima at the Bastar-Jagdalpur airport)
Transporter Rajesh Kashyap told CNN-News18 that the counter of Air Odisha at the airport was only an enquiry counter.
"Tickets were only available online. After first week, tickets were sold out online but even those who had tickets had to wait at airport for hours before being told that the flight would not operate on that day," said Kashyap.
Manish Moolchandani, a businessman in Jagdalpur, called this a fraud on Bastar voters.
"Air Odisha had promised to cap fares at Rs 1700 but was selling at Rs 3500-4000 per ticket. The cheap ticket was only available if you booked two months in advance? Who knows about an emergency two months before?" he questioned.
Local journalist Vivek Kushwaha agreed. "Bad connectivity between Jagdalpur and Raipur has been the bane of Bastar. We had a lot of hope from this airport but it turned out to be a stunt ahead of polls which has gone horribly wrong," Kushwaha said.
Kushwaha's wife, who is suffering from a kidney ailment, had to suffer pain for 18 hours before Kushwaha could arrange for an ambulance to take her to Raipur by road.
"Air lifting facilities are only available for injured paramilitary personnel. The district hospital in Jagdalpur is not even equipped to handle cough and cold, forget emergencies. I could do nothing to help my wife, imagine what tribals from interiors of Bastar must be suffering," Kushwaha told CNN-News18.
Educationist Manoj Maurya agreed. "There was so much excitement when the airport opened. There is no rail network in Bastar. Road travel to Raipur or Bilaspur takes 10-12 hours. If Air Odisha was not fulfilling its commitment, government should have taken note," he said.
Union Minister Prakash Javadekar, during his Bastar tour, was also asked about the non- functional airport. "If a company that was given the contract under UDAN (Ude Desh ka Aam Nagrik) scheme is not performing then government will start the process of looking for a new service provider. You give your complaint to me about Air Odisha and I will let the authorities in Delhi know," Javadekar said while addressing the media at Jagdalpur.
Air Odisha was supposed to operate 19-seater Beechcraft 1900 D, on the Raipur-Jagdalpur- Visakhapatnam route.
| Edited by: Ashutosh Tripathi
Read full article