GET Stock

Quotes


'More to it Than a Loan Dispute': Brother of Muslim Labourer Brutally Killed in Rajasthan
West Bengal chief minister Mamata Banerjee has demanded a high-level inquiry in the case and met home minister Rajnath Singh.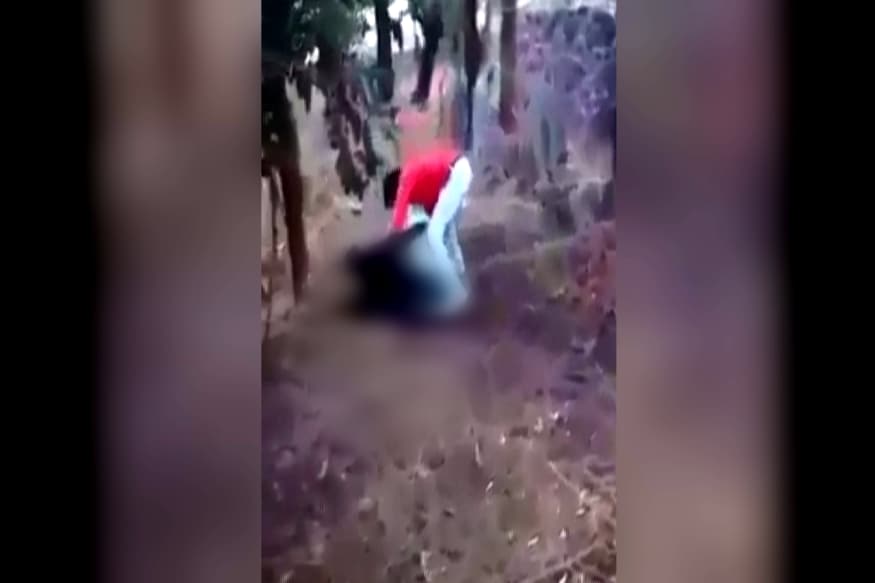 A video grab shows Shambhulal Regar beating up Afrazul. (Image: CNN-News18)
Kolkata:
The brother of the Muslim labourer from Bengal who was hacked and burnt alive in Rajasthan's Rajsamand district said on Thursday that there appears to be more to the brutal murder than just a monetary dispute.
Mohammad Kausar, who live in Malda district, said, "I don't think my brother was killed only because of monetary issue. There is something more in to it and we want death penalty of the accused for such a heinous crime."
He suspected that his brother Mohammad Afrazul may have learnt about some dubious dealings involving the accused, Shambulal Regar, and was killed for it.
Shambulal had made a video of the murder that has since gone viral. In the video, which was recorded by a friend, he clobbered Afrazul with an axe and later set him on fire. Afrazul was crying for mercy throughout the video. Shambulal has been arrested and charged under section 302 (murder).
West Bengal chief minister Mamata Banerjee has demanded a high-level inquiry in the case. "We strongly condemn the heinous killing of a labourer from Bengal in Rajasthan. How can people be so inhuman? Sad," she tweeted.
Sources said she also took up the matter with union home minister Rajnath Singh during her meeting with him at the state secretariat on Thursday.
Speaking to News18, DSP Rajsamand, Ratan Lal said the Bengal police will investigate the matter. He said a preliminary inquiry revealed the victim allegedly took some money from the accused and was killed after he failed to repay the amount.
The Rajasthan government, on the other hand, has set up a Special Investigation Team after reports that there could be a communal angle.
The presence of a young girl in the video has fuelled rumours that it could be a case of love jihad and that the labourer was in an alleged illicit relationship with the accused's sister.
Read full article